Talking With Nicole Scherzinger About Her Role As Moana's Mom, Sina #Moana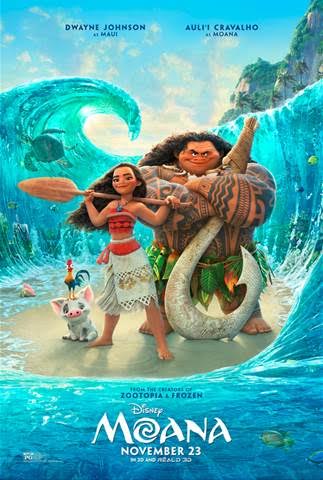 I had the most amazing trip to Los Angeles last month and part of that amazing trip was the opportunity I had to sit down with Nicole Scherzinger and talk with her about her role as Moana's mom, Sina in Disney's Moana.  Of course, All I can think about is how much I want to sing "Don't cha" with her HA!  If you don't recognize her right off the bat, she was the lead singer of the Pussycat Dolls whose hit song was "Don't cha"!  That was such a fun song and still frequents my Youtube list 😀  She was so beautiful and kind in person.  I really had all of these ideas of what she was going to be like and how she was going to act.  All of them were shattered as soon as she walked in the room filled with women and said "It's just great to be in a room with women.  You know, awesome!"  I was like 'yeah, and I'm sitting right next to her' 😀  We had a blast.   It was like sitting down and chatting with one of my friends from high school or something.  There were no pretenses, just girl talk, cultural talk, and sharing about our families.  Be sure to also take a look at my Moana Gift Guide, my interview with Dwayne The Rock Johnson, my interview with Auli'i Cravalho, The Voice Of Moana, and my interview with Lin-Manuel Miranda, the Musical Genius Behind Moana.
The first question was about why she chose to take this part and it quickly turned to the amazing Polynesian culture that surrounded her growing up.
Tell us why you wanted to be a part of this project and how it came to be.
Nicole Scherzinger:  Well I didn't want to be a part of the project. I felt I had to be a part of the project, and that's because I'm from Hawaiian descent, so I knew that the movie was gonna be about the Polynesian people.  I don't think Disney ever really did a film like that. I know they touched upon it in Lilo and Stitch.    Plus I didn't wanna go back home and hear from family "how come you're not in Moana?"  Because of that and it's the story of our people. Where we come from. And I'm just so proud that Disney did right by us, by the Polynesian people and stayed true to our culture, where we come from, our power, our people, our lifeline and just told a beautiful story about a young girl.
It wasn't a love story, it was a heroine story about a young girl's journey, which we can all relate to.  About discovering who we really are and what we're meant for. What our purpose and our destiny is. And that's a beautiful story.  Then I have the honor of playing Moana's mother, Sina.  With some of her lines it's very simple but it's very telling in the lines and they're trying to give me the back story.  I was like, 'please, I lived this', I lived with my mother and my tutu, which means grandmother in Hawaiian.  In our culture, the men are the head of the household, but the women are the backbone. They are everything. They are the strength. They keep it together. And in my family, my tutu had twenty-one births and then eighteen children that survived.
So that's just from my tutu. And then my mother, she had ten kids and then so on and so on. So my tutu already has like seventy-five grandchildren and great-grandchildren combined. So we have a really, really big family at home.  I just felt like I have to be a part of this.   It's great for girls and boys to look up to someone like Moana, you know.  How strong-willed she is, and it's such a positive story. It's so beautiful. You get to see a little bit of where, if anybody's from the Polynesian Islands, where we come from.
You have such a huge family.  Is everybody still in Hawaii?
Nicole Scherzinger:  You know how families grow, and they get married, and some migrate to different parts of the world.   But mainly most of them are on the Island.  When people come from an island, they usually stay on the Island.  A lot of them haven't even been outside of the Island.  So,  I'm pretty much related to all of Oahu.
My mother had me at a very young age.   She was pregnant with me when she was seventeen and had me when she was eighteen.   She raised me on her own. My tutu and papa – that's my grandmother and grandfather – they helped raise me as well.    Then my mother met my father, which is why I got the last name Scherzinger; my adopted last name.  She had to move to the states for my tutu and papa – my papa was in the Marines – to help raise me.  I said as soon as I grew up and was able to afford it, I would move my mom back home.  So, as soon as I was making some dollars, I moved my mom back home and so my mom and dad are in Hawaii again, next to my tutu and papa 'cause they have to have their kids around them'.
You've done a lot of live performances between music and the theater.  How is this in comparison?
Nicole Scherzinger:   I was born saying I wanted to be Whitney Houston.   It's 'The Greatest Love of All' that made me realize that I wanted to sing.  From a little girl I always performed live, and I was fortunate enough to go to a performing arts school.  And did a lot of theater, and a lot of musical theater.  The stage is my favorite place to be, really musical theater is.  I just finished doing Cats a year ago in the west and I was supposed to be doing it on Broadway.  I want to go back to the theater when the time is right.  But, I do love being in the recording studio as well I love touring.  Doing this movie was such a new experience for me because I've never been an animated character.
When you're acting, you're acting to not the other actor or the character, you're acting with another just person giving you the lines.  You have to just imagine everything.  To be so creative in your head.  And they show you these sketched out drawings of your character in the scene  and everything looks like penciled in.  You just have to kinda close your eyes and put yourself there and kind of be extra animated.  I thought it was hilarious because they had cameras all throughout the whole recording studio because it makes sense, you know.
…continued…  When you'd be like, 'oh my gosh, that fish really looks like Will Smith'.  How did they do that?  Because they see all the different expressions of your face and try to incorporate it into the character to bring it to life as you.  I probably looked crazy when I was doing it.  They're like, now you're sad.  And make a sad sound.  You're like…'mmm'.   Is that enough?  Then they're like you're running, running, running and it's, now you're kind of running, and then you build up to a run…  One time I was recording and I closed my eyes and they're like you've just seen Moana for the first time.  She's back.  And I was running, and I was feeling it, and the breath had to be right.  And emote the right energy.  And the hug was like, okay, a soft hug and then a hard hug.  And I looked- I woke up and I opened my eyes and I felt like wow, we really did something.  I was literally on the opposite end of the room from them.  They're like 'sorry, we didn't wanna disturb you.  You were in it'.
It was such a cool experience.  You know, I don't take anything for granted, especially where I come from, with what I do.  I've been all over the world.  I've seen the most beautiful things.  I've done such amazing things.  Within this past month I've performed with Andrea Bocelli several times.  I've perform with my dear friend, one of my closest friends, Prince.  His band for his memorial concert in Minneapolis.  So the most amazing funk musicians and singers ever.  And then working on a new project with these people that is something I never thought I would do.  It's such a blessing.  No matter what you do in life, you cannot ever take any of it for granted.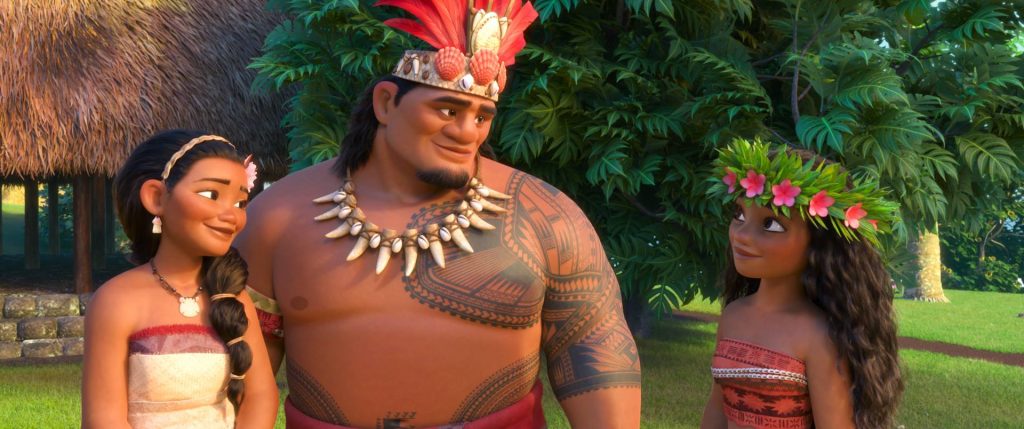 If you were a spirit animal, what would you be?
Nicole Scherzinger: Oh, I don't know!!!  The spirit animal thing.  What are you guys?   I always, as a joke, this was many years ago when I was really into Napoleon Dynamite.  My friends used to call me Nicoleon Dynamite.  I think of myself as like a lioness, too.  Like, I love a lion.  A lion and either a bird or a fish.  No, you know what I really want?  If I had a magical power I'd want the magical power of teleportation.  To be able to teleport anywhere I could.  That would be awesome, right?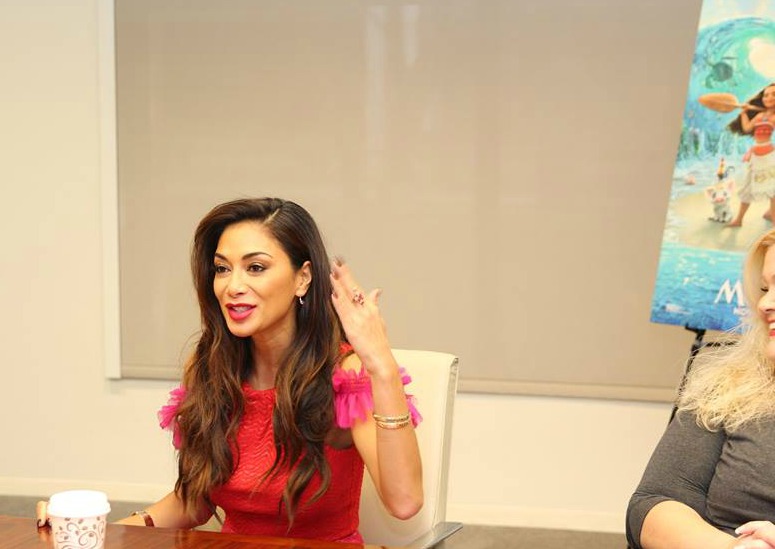 About Disney's Moana:
Three thousand years ago, the greatest sailors in the world voyaged across the vast Pacific, discovering the many islands of Oceania. But then, for a millennium, their voyages stopped – and no one knows why.
From Walt Disney Animation Studios comes "Moana," a sweeping, CG-animated feature film about an adventurous teenager who sails out on a daring mission to save her people. During her journey, Moana (voice of Auli'i Cravalho) meets the once-mighty demigod Maui (voice of Dwayne Johnson), who guides her in her quest to become a master wayfinder. Together, they sail across the open ocean on an action-packed voyage, encountering enormous monsters and impossible odds, and along the way, Moana fulfills the ancient quest of her ancestors and discovers the one thing she's always sought: her own identity. Directed by the renowned filmmaking team of Ron Clements and John Musker ("The Little Mermaid," "Aladdin," "The Princess & the Frog") and produced by Osnat Shurer ("Lifted," "One Man Band"), "Moana" is opened now in theaters everywhere!

Follow Moana on Facebook
Follow Disney Animation on Twitter
Visit the official Moana website
Follow Disney Animation on Instagram
Visit Disney Animation on Tumblr