Sweet BBQ Buffalo Drumsticks Are Our Game Day Tradition #GameDayTraditions
This is a sponsored post for SheSpeaks/P&G.  All opinions are 100% my own.
When I was asked to share my Big Game Day Traditions; I knew I couldn't do it without sharing one of my all-time favorite recipes!  I'm always at a loss when I write up one of my favorite go-to recipes because, often, I don't have the recipe written down, so it takes making it and measuring to get everything prepared to share with all of you 🙂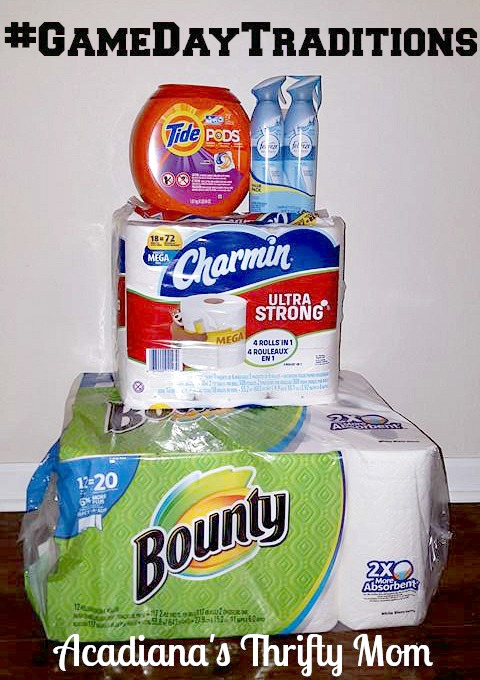 Anyone who has ever eaten finger foods, knows that you're not going to do it without some great paper towels!  We used our Bounty paper towels that are always sure to stay together and clean like no other!  Although these drumsticks are super delicious, they are a bit sticky and can make a mess.  It is so important, to me, to have great, durable paper towels when I'm entertaining.  Nothing is worse than having sticky chicken grease and paper towel pieces stuck to your fingers.  Be sure to check out the recipe at the bottom of the post 😀
It is no secret that we are huge fans of everything Manning around here.  With the Broncos in the play offs this weekend, we had to get Isaiah's Broncos jersey squeaky clean.  No detergent comes close to the cleaning power of Tide.  You can see, we are all ready for game day now, with the help of P&G and Walmart!
Tide PODS Spring Meadow
6x more clean
3-in-1: detergent, stain remover, brightener.
Dissolve quickly in hot and cold
Targets tough stains with specially formulated with HE Turbo technology
Works in Standard and HE machine types
Charmin Ultra Strong Mega Rolls 12-pack
4X stronger when wet than the leading bargain brand
Clog-safe and septic-safe
Washcloth-like texture helps clean better than the leading flat-textured bargain brand
Two-ply toilet paper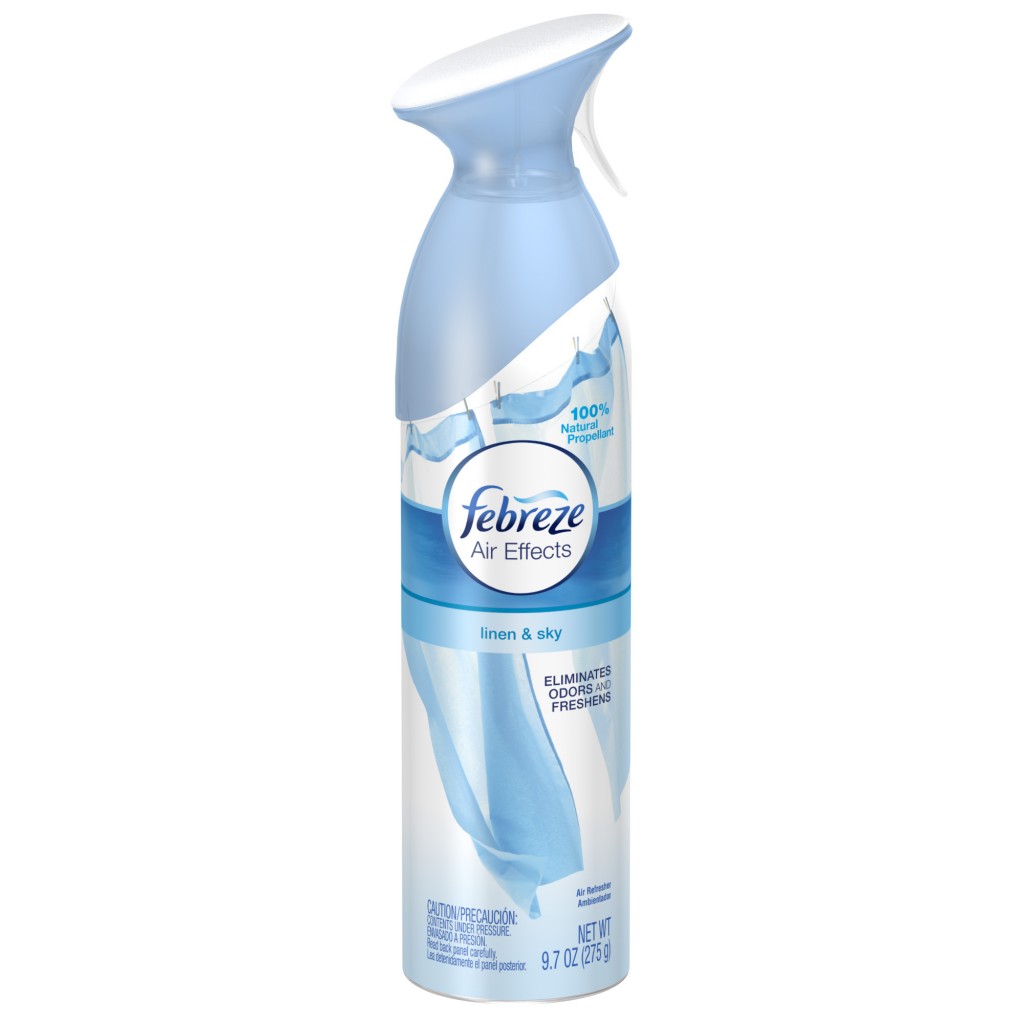 Febreze Air Effects Linen & Sky
Eliminates tough odors rather than covering them up
The fine mist infuses air with a scent that is subtle, not overpowering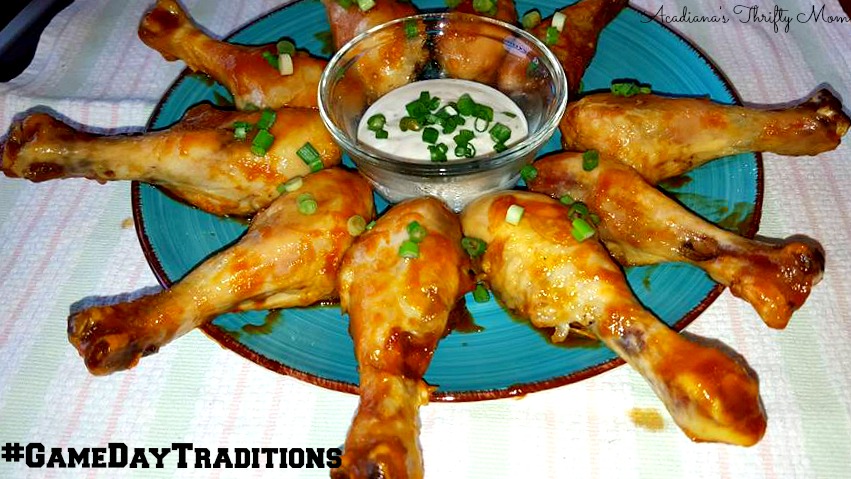 Now for our favorite game day tradition!  There are so many reasons why this became a game day tradition in our house.  One reason is because we love buffalo wings, but the kids didn't like the heat that came with them.  I decided to combine a sweet bbq flavor with the buffalo flavor to kind of tame it a little bit.  Also, we went with drumsticks because they are easier for the little ones and so much cheaper to buy when you're feeding a large crowd!  I hope y'all enjoy this recipe as much as we do 😀
Gather your ingredients:
2 lb chicken drumsticks
1 stick of butter
1/2 cup Louisiana hot sauce
1/2 cup of your favorite bbq sauce
1 tbsp apple cider vinegar
1 tbsp brown sugar
Get to cooking:
Prepare a baking pan with non-stick cooking spray and lay out the drumsticks, side-by-side on the pan.  Sprinkle with salt and pepper and cover with foil.  Bake drumsticks in an oven preheated to 350 degrees for 45 minutes.
Carefully remove the pan from the oven, uncover and drain off excess liquid.  Flip the drumsticks and bake an additional 30 minutes uncovered.
While the drumsticks are in the oven the second time, melt the butter over medium to medium-low heat in a medium sauce pan. Once the butter is melted, add bbq sauce, hot sauce, vinegar, & brown sugar.  Simmer the mixture for 3-5 minutes, until the sugar is completely dissolved.
Carefully remove the drumsticks from the oven and drain off any excess liquid.  Using tongs, carefully dip each drumstick in the hot sauce mixture (while the drumsticks are still hot) and place on a serving platter.
Serve while hot or cold with Ranch or Bleu Cheese dressing or dip.  ENJOY!