Stress Relief Yoga With The Angry Birds #AlohaAngryBirds
I am busting to share our morning doing Stress Relief Yoga With The Angry Birds while I was on Bird Island last month!  Y'all, I do not have any bad pictures from the trip!  I was editing photos for this post and had the hardest time picking out the best photos to share the day with all of you.  Every picture I took looks just like a postcard of Hawaii.  I didn't even use a great camera.  I used my phone for all of these photos.  Yes, it is that beautiful in Maui 😀  It didn't hurt, at all, that The Four Seasons is a gorgeous hotel with amazing native flowers blooming everywhere I turned.  Honestly, I don't see why these birds were ever angry LOL
Find tranquility and thrills at an enchanted enclave nestled on the golden-sand crescent of Maui's southwest coast. From culinary events and spa therapies to golf and cycling with the pros, Four Seasons Resort Maui at Wailea offers endless ways to make your dream vacation a reality. ~ Four Seasons Resort Maui At Wailea
So, it happened!  I met *THE* Angry Birds.  You know what?  They didn't seem angry at all!  Maybe it was because I made them happy, but it is more likely that Maui makes them happy.  We were ready!  Let's get ready to YOGAAAAAAA!    I haven't tried yoga since before my pregnancy with my 11 year old.  Yes, I'm aware, as my husband says:  "It's just stretching".  I can tell you, though, yoga is much more than just stretching.  I was a little nervous, but how could I be stressed surrounded by such beauty and so much fun with The Angry Birds?!  So, I did it!  I grabbed my towel, found my mat, and got ready to YOGA!
Maui offers a stunning array of tropical landscapes (think beaches, rain forests and volcanoes) and outdoor activities, including everything from a round of golf on a championship course to a full-day excursion aboard an outrigger canoe. Also home to upscale shopping, fine dining, arts and entertainment, this is an ideal destination for a tropical getaway. To help make the most of your next trip, we asked Sam Wilhelm of the Four Seasons Resort Maui at Wailea to share tips for experiencing the very best of Maui. ~ Four Seasons Resort Maui At Wailea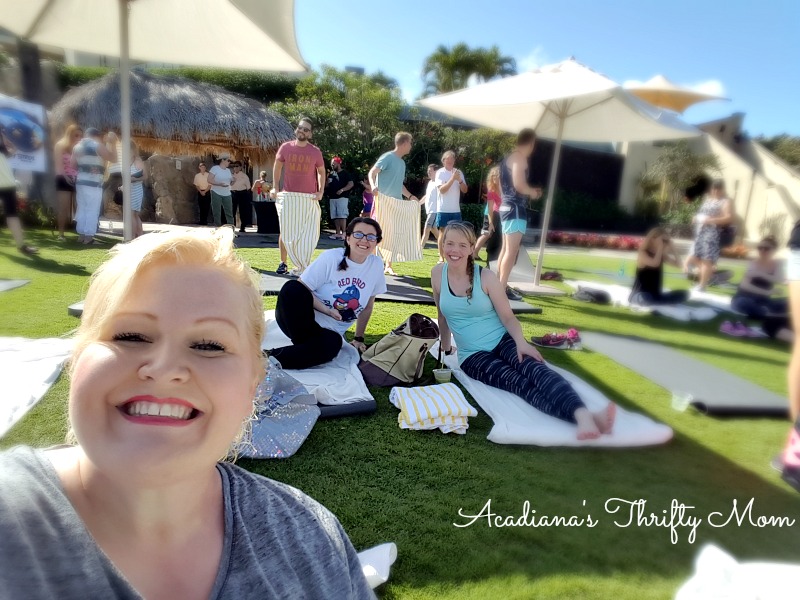 Well, here I am!  I'm all ready to yoga with my super cool friends Enza (of Enza's Bargains) and Marybeth (of Baby Savers).  We were ready to do this!  I even have proof!  I think they call this pose the "downward dog" (be happy you didn't get the rear view 😀 )  I had a blast doing yoga on Bird Island and cannot wait to try again.  Maui is gorgeous.  I was a little sad to leave, but my kiddos were ready for me to be home and I couldn't wait to give them giant hugs!  Being a mommy is the best, especially when you can do fun things like Yoga with The Angry Birds <3  Be sure to stay tuned, there are tons more fun adventures coming up!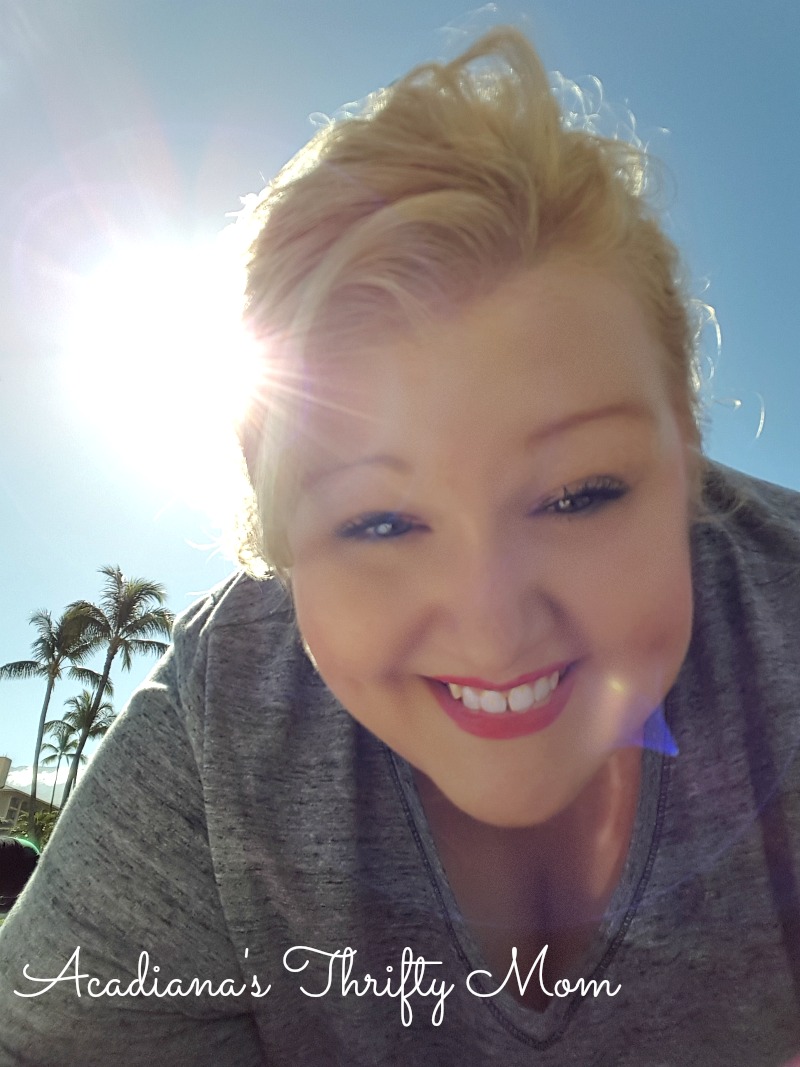 About The Angry Birds Movie:
In the 3D animated comedy, The Angry Birds Movie, we'll finally find out why the birds are so angry.
The movie takes us to an island populated entirely by happy, flightless birds – or almost entirely. In this paradise, Red (Jason Sudeikis, We're the Millers, Horrible Bosses), a bird with a temper problem, speedy Chuck (Josh Gad in his first animated role since Frozen), and the volatile Bomb (Danny McBride, This is the End, Eastbound and Down) have always been outsiders. But when the island is visited by mysterious green piggies, it's up to these unlikely outcasts to figure out what the pigs are up to.
Featuring a hilarious, all-star voice cast that includes Bill Hader (Trainwreck, Inside Out), Maya Rudolph (Bridesmaids), and Peter Dinklage (Game of Thrones), as well as Keegan-Michael Key (Key & Peele), Kate McKinnon (Saturday Night Live, next year's Ghostbusters), Tony Hale (Veep, Arrested Development), Ike Barinholtz (The Mindy Project, Neighbors), Hannibal Buress (Broad City, Why? With Hannibal Buress), Jillian Bell (22 Jump Street), Danielle Brooks (Orange is the New Black), Latin music sensation Romeo Santos, and YouTube stars Smosh (Ian Hecox and Anthony Padilla), the Columbia Pictures/Rovio Entertainment film is directed by Fergal Reilly and Clay Kaytis, produced by John Cohen and Catherine Winder, screenplay by Jon Vitti, and executive produced by Mikael Hed and David Maisel.
Follow The Angry Birds Movie on Facebook
Follow The Angry Birds Movie on Twitter
Follow The Angry Birds Movie on Instagram