Skylanders Academy Coming to Netflix in Fall 2016 #SkylandersAcademy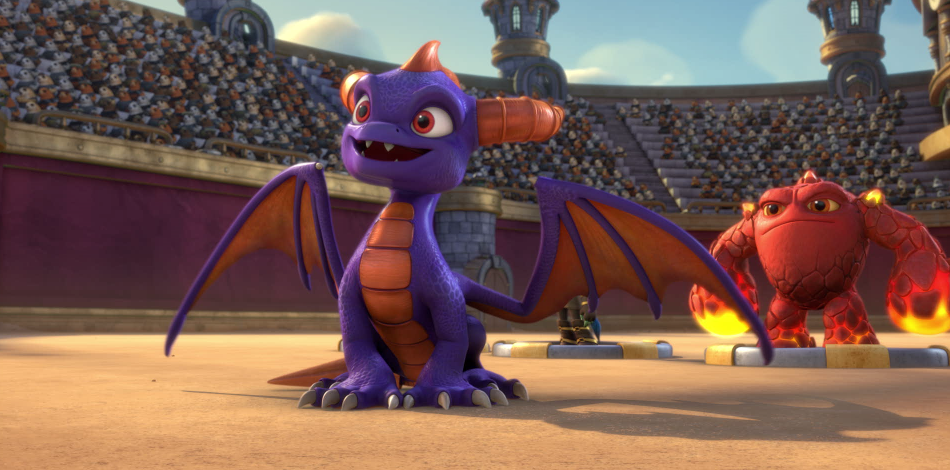 Do you have Skylanders fans in your house like we do?! Well, they will be EXCITED to find out that their favorite Skylanders are heading to the television screen in "Skylanders Academy," the highly anticipated, animated action adventure series based on the wildly popular Skylanders franchise. The first production from Activision Blizzard Studios' announced it received a two season order from Netflix with an anticipated Fall 2016 premiere date. The show has something for everyone – existing fans, new audiences, children, young adults and parents – with a slew of talented voices including that of Ashley Tisdale, Justin Long, Parker Posey, Susan Sarandon, and of course, Richard Horvitz as the evil Kaos. My kids CANNOT WAIT! What can be better for a gamer kid than to see their favorite game characters heading over to Netflix?!
From Activision Blizzard Studios:
"'Skylanders Academy' gives us the opportunity to approach narrative storytelling with the same level of quality and excellence that millions of Skylanders fans have come to expect from the game," said Activision Blizzard Studios Co-President Stacey Sher. "We're inspired by our fans' excitement for these characters and have worked hard to bring these characters to life with stories our fans will love."
Activision Blizzard launched its studio last year to create original content based on the company's intellectual property, and "Skylanders Academy" is the first production by Sher and studio Co-President Nick van Dyk. The two-season Netflix partnership is another important step in Activision Blizzard's strategy of enhancing its franchises and broadening their appeal.
Produced under the supervision of showrunner Eric Rogers ("Futurama"), "Skylanders Academy" features the voices of Justin Long ("Alvin and the Chipmunks," "Ask Me Anything") as Spyro, Ashley Tisdale ("Phineas and Ferb," "High School Musical") as Stealth Elf, Jonathan Banks ("Breaking Bad," "Better Call Saul") as Eruptor and Norm MacDonald ("Saturday Night Live") as Glumshanks. Additional voice talent includes The Diamond Minecart, Susan Sarandon, Daniel Wu, Parker Posey, James Hetfield, Catherine O'Hara, Bobcat Goldthwait, Chris Diamantopoulos, Jonny Rees, Harland Williams and Richard Horvitz.