Sears Black Friday Deals 2015 #BlackFriday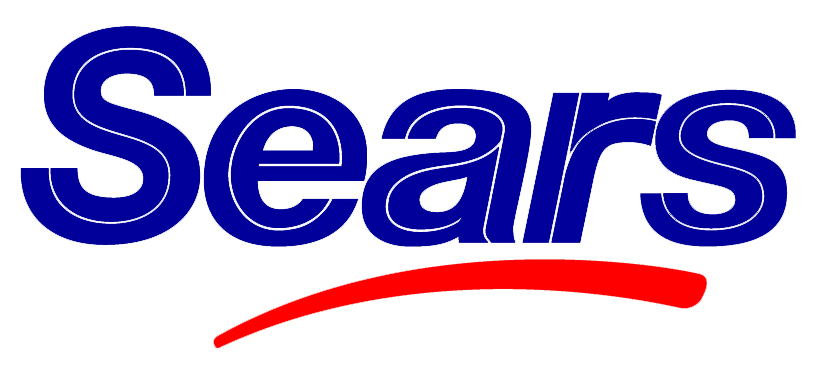 Thank you, Passion for Savings, for getting these awesome Sears Black Friday deals together for us!
This year there is a nice 30% off any $50 or more purchase of Clothing, Accessories, Sleepwear or Lingerie purchase. You can use the Online Coupon Code BF2015 when shopping online. There are a lot of great Clothing Deals and sales on Kids Clothing, Coats, Sweaters and Dress Shirts this year in the ad.
Here are some of my other favorite Sears Deals happening this year:
Kenmore Electric Dryer – 7.3 cu ft – $399
Features: 7.3 cu ft., Sensor Dry, buy both washer & dryer $798 for pair.
Thursday 6 pm-11/27 1 pm
Kenmore Washer – 4.3 cu ft – $399
Features: 4.3 cu. ft. Front-Load, buy both washer & dryer $798 for pair.
Thursday 6 pm-11/27 1 pm
Kenmore Elite – 5.2 cu. ft – $799.99
Features: 5.2 cu ft, Front-Load Washer buy both washer & dryer only $799.99 each
Thursday 6 pm-11/27 1 pm
Ninja Master Prep Blender – $29.99
Thursday 6 pm-11/27 1 pm
Keurig K250 2.0 – $99.99
Thursday 6 pm-11/27 1 pm
Hoover Air Steerable Bagless Upright Vacuum – $94.99
Thursday 6 pm-11/27 1 pm
RCA 1080p LED HDTV – 40″ – $269.99
Features: 40″, 1080p, 60Hz
Thursday 6 pm-11/27 1 pm
KitchenAid Stand Mixer – 5 qt – $197.99
Features: 425W, 5-qt
Thursday 6 pm-11/27 1 pm
Kenmore Bagged Upright Vacuum – $99.99
Features:
Thursday 6 pm-11/27 1 pm
Kenmore Refrigerator – 27.6 cu ft
Features: 27.6-cu. Ft, French Door
Thursday 6 pm-11/27 1 pm
Kenmore Canister Vacuum Cleaner – $124.99
Thursday 6 pm-11/27 1 pm
Kenmore Progressive Canister Vacuum Cleaner – $164.99
Thursday 6 pm-11/27 1 pm
Kenmore Crossover Max & Upright Vacuum – $149.99
Thursday 6 pm-11/27 1 pm
Kenmore Bagged Canister Vacuum – $189.99
Thursday 6 pm-11/27 1 pm
Kenmore Elite Canister Vacuum Cleaner – $329.99
Thursday 6 pm-11/27 1 pm
Bissell BOLT 2-in-1 Vacuum – $69.99
Features: 12V, Cordless
Thursday 6 pm-11/27 1 pm
Kenmore Cordless Vacuum – $99.99
Features: 12V
Thursday 6 pm-11/27 1 pm
Hoover Power Scrub Deluxe Carpet Washer – $124.99
Thursday 6 pm-11/27 1 pm
Shark Rocket Ultra-Light Vacuum – $129.99
Get $10 back in SYWR points
Thursday 6 pm-11/27 1 pm
Kenmore Washer – 3.5 cu ft – $524.99
Features: 3.5-cu. ft, Top Load Washer
buy both washer & dryer only $1049.98 for the pair.
Thursday 6 pm-11/27 1 pm
Kenmore Electric Dryer – 7.0 cu ft – $524.99
Features: 7.0 cu ft
buy both washer & dryer only $1049.98 for the pair.
Thursday 6 pm-11/27 1 pm
Kenmore Washer – 3.3 cu ft – $275
Features: 3.3-cu. ft, Top Load,
buy both washer & dryer only $549.98 for the pair.
Thursday 6 pm-11/27 1 pm
Kenmore Electric Dryer – 6.5 cu ft – $275
Features: 6.5-cu. Ft,
buy both washer & dryer only $549.98 for the pair.
Thursday 6 pm-11/27 1 pm
Kenmore Washer – 5.3 cu ft – $724.99
Features: 5.3-cu. Ft, Top-Load, Exclusive Triple Action Impeller
buy both washer & dryer $1449.98 for pair.
Thursday 6 pm-11/27 1 pm
Kenmore Electric Dryer – 8.8 cu ft – $724.99
Features: 8.8-cu. Ft, Steam Refresh.
buy both washer & dryer $1449.98 for pair.
Thursday 6 pm-11/27 1 pm
Kenmore Electric Laundry Center – 1.5 cu ft – $869.99
Features: 24-in 1.5-cu. ft
Friday 5 am – 1 pm
Kenmore Electric Laundry Center – 3.8 cu ft – $1129.99
Features: 27-in, High Efficiency, Super Capacity, 3.8-cu. ft.
Friday 5 am – 1 pm
Kenmore Washer – 4.8 cu ft – $479.99
Features: 4.8-cu. Ft, Top Load
buy both washer & dryer only $909.98 for the pair
Friday 5 am – 1 pm
Kenmore Electric Dryer – 7.0 cu ft – $479.99
Features: 7.0 cu ft
buy both washer & dryer only $909.98 for the pair
Friday 5 am – 1 pm
Kenmore Elite Mixer – 5 qt – $179
Features: 5 qt
Get $30 back in points. Pay: $209. Get $30 Back in points.
Friday 5 am – 1 pm
Ninja Mega Kitchen System Blender – $129
Features: Blender, Processor, Single-Serve All-in-One
Friday 5 am – 1 pm
KitchenAid Artisan Stand Mixer – 5 qt – $379
Features: 5 qt
Get $30 back in points. Pay: $379 Get $30 Back in points & $50 mail in rebate.
Thursday – Saturday
NutriNinja Personal Blender – $59.99
Thursday – Saturday
Kenmore Side-by-Side Refrigerator – 25-cu. ft. – $749.99
Features: 25-cu. Ft
Thursday – Saturday
Keurig Single-Serve Brewer – $149
Includes: K350
Pay $174 . Get $25 back in points
Thursday – Saturday
LG LED Smart TV – 60″ – $1399.99
Features: 60″, 4K, 120Hz
Thursday – Saturday
RCA 720p LED HDTV/DVD – 32″ – $199.99
Features: 32″, 720p, 60Hz
Thursday – Saturday
Seik 720p LED HDTV – 20″ – $99.99
Features: 20″, 720p, 60Hz
Thursday – Saturday
Seiki 1080p LED HDTV – 43″ – $279.99
Features: 43″, 1080p, 60Hz
Thursday – Saturday
Samsung LED Smart HDTV – 40″ – $319.99
Features: 40″ 1080p 60Hz
Thursday – Saturday
Samsung 1080p LED Smart HDTV – 48″ – $429.99
Features: 1080p, 60Hz
Thursday – Saturday
Samsung LED Smart HDTV – 55″ – $579.99
Features: 55″, 1080p, 60Hz
Thursday – Saturday
Samsung LED Smart HDTV – 60″ – $699.99
Features: 60″, 1080p, 60Hz
Thursday – Saturday
Samsung LED Smart HDTV – 55″ – $999.99
Features: 55″, 4K, 60HZ Curved
Thursday – Saturday
Samsung LED Smart HDTV – 65″ – $1499.99
Features: 65″, 4K, 60Hz, Curved
Thursday – Saturday
Samsung 1080p LED Smart HDTV – 65″ – $1099.99
Features: 65″, 1080p, 60Hz
Thursday – Saturday
Samsung 1080p LED Smart HDTV – 75″ – $1999.99
Features: 75″, 1080p, 60Hz
Thursday – Saturday
Samsung 3D LED Smart HDTV – 65″ – $1799.99
Features: 65″, 4K, 120Hz, Curved
Thursday – Saturday
Samsung LED HDTV – 32″ – $179.99
Features: 32″, 720p, 60Hz, Slim
Thursday – Saturday
Samsung LED Smart HDTV – 55″ – $999.99
Features: 55″, 4K, 60HZ
Thursday – Saturday
Samsung LED Smart HDTV – 32″ – $229.99
Features: 1080p, 60Hz
Thursday – Saturday
Samsung Galaxy Tab S2 – 9.7″ – $379.99
Features: 9.7″ 32GB
Pay $ 399.99 Get $20.00 Back in SYWR Points
Thursday – Saturday
Samsung Galaxy Tab 4 – 7″ – $99.99
Features: 7″ Screen
Pay $119.99, Get $20.00 in SYWR Points
Thursday – Saturday
ACTIVEON CX Action Cam – $99.99
Features: 5MP, Built in Wi-Fi
Thursday – Saturday
Dyson Cinetic Big Ball Animal Vacuum – $399.99
Thursday – Saturday
Dyson Motorhead Vacuum – $249.99
Features: V6, Cordless
Thursday – Saturday
Bissell CleanView Plus Rewind Vacuum – $79.99
Thursday – Saturday
Kenmore Elite Bagged Upright Vacuum Cleaner – $199.99
Thursday – Saturday
Shark Rotator Powered Lift-Away Deluxe Vacuum – $279.99
Thursday – Saturday
KitchenAid Five Door Bottom Freezer Refrigerator – 25.8 cu. ft. – $2999.99
Thursday – Saturday
Whirlpool Four Door Bottom Freezer Refrigerator – 24.5 cu. ft. – $1499.99
Thursday – Saturday
Whirlpool French Door Bottom Freezer Refrigerator – 25.2 cu. Ft. – $999.99
Thursday – Saturday
Whirlpool Side by Side Refrigerator – 24.5 cu. ft. – $999.99
Thursday – Saturday
ProForm Crosswalk 415 Treadmill – $399.99
Thursday – Saturday
Nordic Track C910i Treadmill – $699.99
Thursday – Saturday
Nordic Track Elite 10.7 Elliptical – $699.99
Thursday – Saturday
Nordic Track Elite 14.9 Elliptical – $1499.99
Thursday – Saturday
Nordic Track T 6.5Z Treadmill – $589.99
Thursday – Saturday
Nordic Track C 700 Treadmill – $779.99
Thursday – Saturday
Proform 475 E Elliptical – $279.99
Thursday – Saturday
Nordic Track E 7.7 Elliptical – $699.99
Thursday – Saturday
Proform WhirlWind Air Pro Cycle – $299.99
Thursday – Saturday
Nordic Track GX 4.7 Rocumbent Cycle Bike – $349.99
Thursday – Saturday
Nordic Track Elite 5.4 Cycle Bike – $579.99
Thursday – Saturday
Nordic Track Elite 7.4 Cycle Bike – $799.99
Thursday – Saturday
Nordic Track Elite 5700 Treadmill – $1479.99
Thursday – Saturday
Nordic Track Elite 7700 Treadmill – $1799.99
Thursday – Saturday
Nordic Track E 9.0Z Elliptical – $799.99
Thursday – Saturday
Nordic Track Elite 12.7 Elliptical – $1299.99
Thursday – Saturday
DeWalk 20 Volt Max Compact Drill/Drive Combo – $99.99
Thursday – Saturday
Craftsman C3 19.2 Volt 4 Piece Combo Kit – $139.99
Pay $149.99, Get $10 back in SYWR Points
Thursday – Saturday