Revolutionize Your Sleep With This Cooling Gel Bed Pillow #ComfortRevolution
Do you struggle with staying cool while you sleep?  If you do, you're not alone! Many people have this struggle and use fans, air conditioning and a variety of blankets and sheets to combat night sweats.  My husband has epilepsy and for the last 2 years, since he was diagnosed, he has terrible night sweats.  He really struggles to stay cool at night.  We struggle to keep a temperature in our house that is comfortable for all five of us to sleep comfortably each night.  Now, in steps the Comfort Revolution Hydraluxe Cooling Gel Pillow!  This is THE answer to our prayers!  This pillow gets super cool at night!  He has been sleeping on it for a week now and is in LOVE!  It comes with it's own pillow case and everything; which leads me to another sleep problem he has.  His skin is very sensitive, so I have to be careful what kind of material his pillows and pillow cases are made from and what we wash them in.  There has been an entire week of peaceful sleep and NO breakouts!  This pillow is definitely a keeper.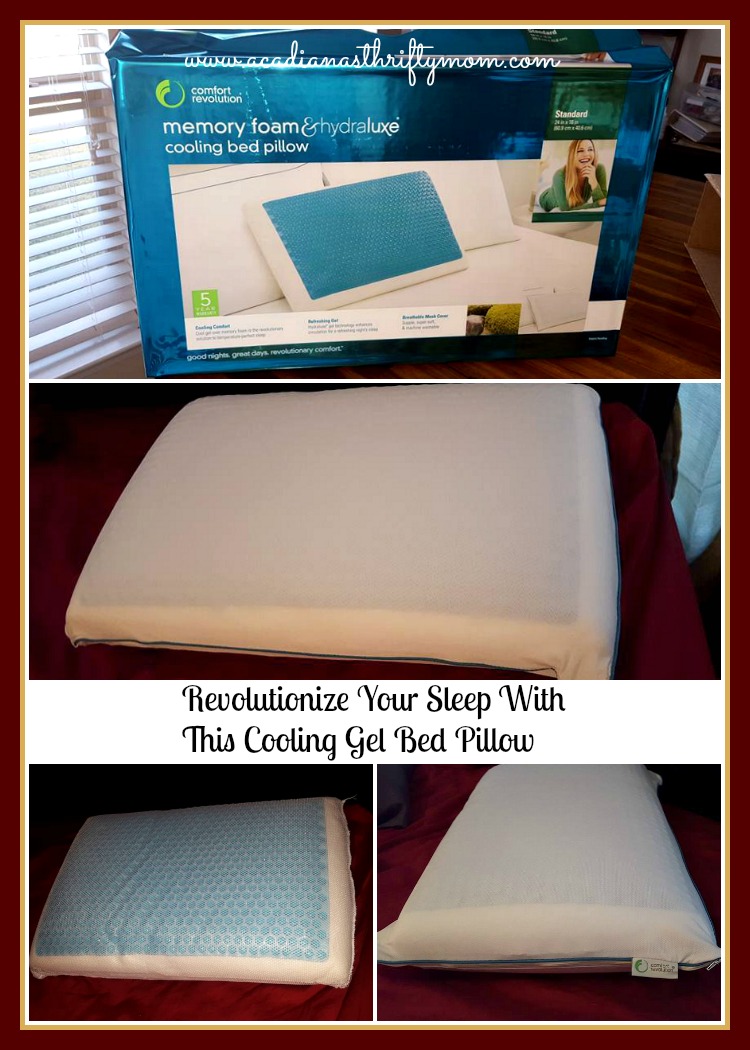 Comfort Revolution's Hydraluxe Cooling Gel Pillow features a cool layer of Hydraluxe gel fused onto memory foam.  A 2011 independent test found the pillow slept significantly cooler than other sample pillows tested, including cool foam, ventilated foam, latex, fiber, and down.
The pillow has been featured on Good Morning America, The Doctors, and The Dr. Oz Show in segments about sleep.
The standard-size pillow comes in two patterns and a variety of colors.  The pillow also comes in queen and king sizes, in the Cool Cerulean bubbles pattern; take a look at it here!  Prices are $79.99 for standard, $99.99 for queen, and $129.99 for king.  Shipping is free At comfortrevolution.com.
Be sure to check Comfort Revolution out on social media. Folks who join them will find out about our flash sales, contest giveaways and new products:
Follow Comfort Revolution on Facebook!
Follow Comfort Revolution on Twitter!
Follow Comfort Revolution on Instagram!