REESE'S Peanut Butter Pumpkin Spider

 Recipe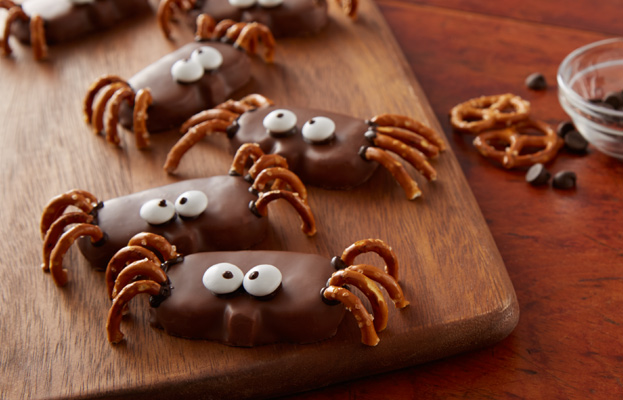 Photo Credit: Hershey's Kitchen
These are so stinkin' cute!  They're also easy peasy lemon squeezy.  I am always on the lookout for fun and easy treats for the kiddos.  This one fits all of the criteria.  Now, just to make it to the kitchen to get started.  My kids always think I'm the smartest mom in the world when I make fun food for them.  These will definitely take me to genius level.  I hope y'all enjoy them as much as we did.
Ingredients
8 REESE'S Peanut Butter Pumpkins(1.2 oz. each)
32 Large pretzel twists(2-1/2 to 3 in.)
1/4 cup HERSHEY'S Milk Chocolate Chips, HERSHEY'S SPECIAL DARK Chocolate Chips or HERSHEY'S Semi-Sweet Chocolate Chips*
You can find a full list of ingredients and recipe over at Hershey's Kitchens!