Pumpkin Almond Chocolate Torte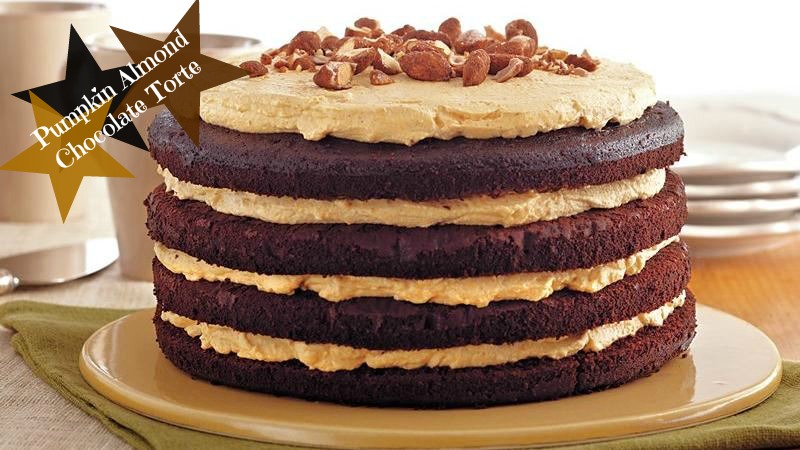 Photo Credit: Betty Crocker
If you are looking for great recipes that are sure to impress, then this pumpkin almond chocolate torte is sure to be a great one to try! Of course, you can't make it for the first time on Thanksgiving, so you'll need to do a trial run before hand 😀 I think that is my favorite part about new recipes. I am going to make this next week and see what the family thinks before I decide on whether it will make it to our Thanksgiving feast. I hope you enjoy it as much as we did!
Ingredients:
2 boxes Betty Crocker™ Gluten Free devil's food cake mix
Water, butter and eggs called for on cake mix box
1 1/2 teaspoons gluten-free almond extract
2 cups whipping cream
1/2 cup powdered sugar
1 cup canned pumpkin (not pumpkin pie mix)
1/3 cup coarsely chopped gluten-free candied almonds
You can find the full list of ingredients and recipe over at Betty Crocker!