Orange Marshmallow Dream Pops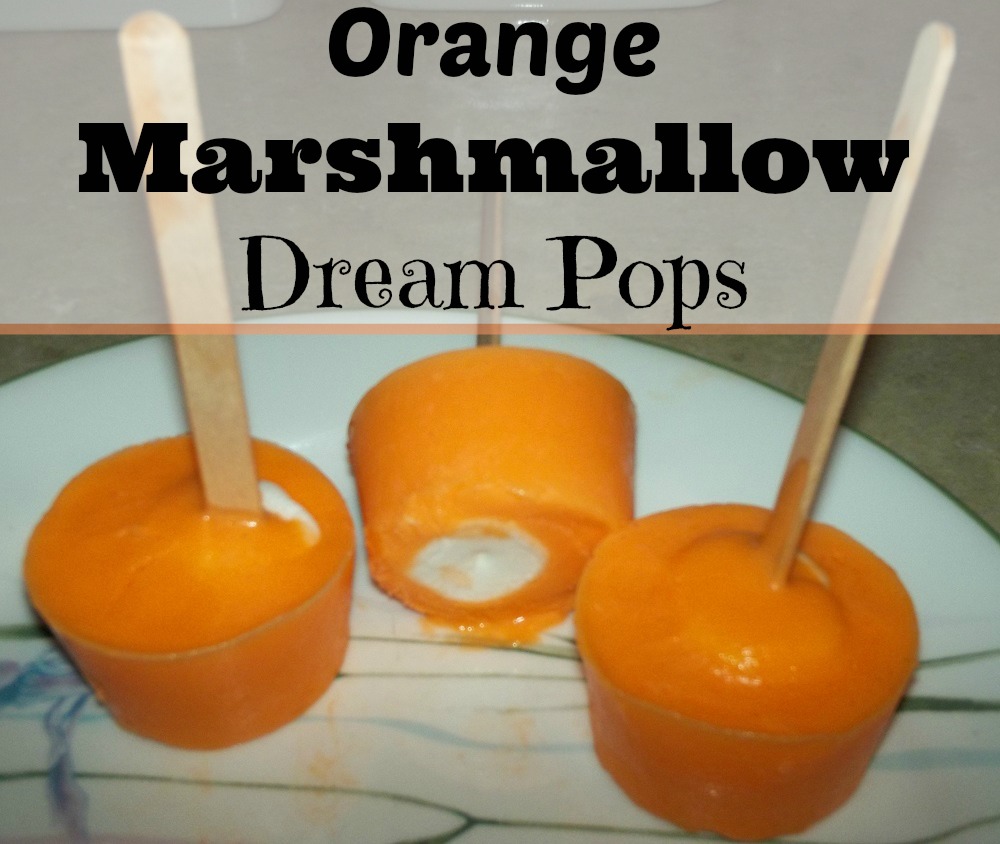 These are a favorite around our house in the hot Louisiana summers! They are so easy to make and my kiddos think I'm a genius LOL  I have always loved making "cold cups" and other homemade frozen treats, but have a hard time getting the sticks to stand up for freezing.  Adding a marshmallow helps keep the sticks upright AND the kids love them!
Gather your supplies:
1 cup boiling water
1 pkg. (3 oz.) Orange Flavor Gelatin
1/2 cup orange juice
2 1/2  cups (about 6 scoops) vanilla ice cream, softened
12 Marshmallows
Get to work:
Mix boiling water and gelatin for 2 minutes and allow to cool for about 10 minutes
Slowly add orange juice and gelatin to ice cream in a large mixing bowl, beating with mixer after each addition until well blended.
INSERT wooden pop stick into center of each marshmallow. Place, marshmallow-end down, in each of 12 (5-oz.) paper or plastic cups.
Spoon about 1 Tbsp. gelatin mixture into each cup; freeze 30 min. or until slightly firm. (this keeps the marshmallow from floating to the top of the cup.)
POUR remaining gelatin mixture into cups; freeze 4 hours or until firm. Remove pops from cups before serving.
* Tip ~ I used a muffin pan to hold the cups to keep them from tipping over in the freezer.