Mousse-Filled Witches' Hats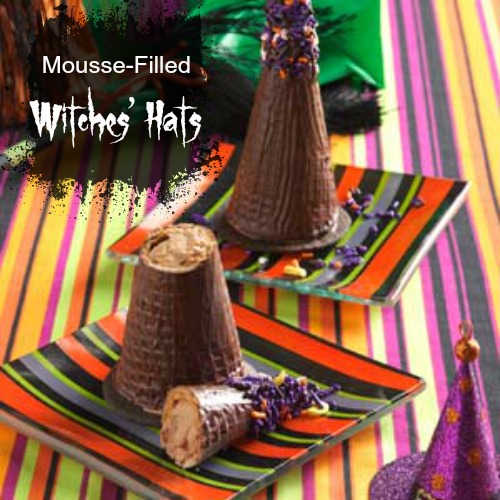 Photo credit: Taste of Home
These mousse-filled witches' hats are perfect for Halloween. If you're having a party or just looking to impress your kiddos; these will definitely do the trick (or treat). My kids always think I'm a superhero when I make homemade treats for any occasion. I hope you like these as much as we did!
Ingredients
1-3/4 cups heavy whipping cream, divided

1 cup milk chocolate chips

6 ounces semisweet chocolate, chopped

1 teaspoon shortening

1 package (4-3/4 ounces) ice cream sugar cones

Halloween sprinkles

Find a complete list of ingredients and recipe at Taste of Home!