My Little Pony Is At Build A Bear
*My family was given this opportunity in exchange for our honest feedback. As always, opinions are 100% my own and we only recommend places we feel are a great fit.*

Did you know that My Little Pony has made its way over to Build A Bear?! Well, if you didn't already know, let me tell you how much fun it is! I have two daughters who are mostly opposite in everything they do; except for Build A Bear and My Little pony 😀 Could this be a more perfect combination at my house? NO! The only thing that could make this better is if they had Teenage Mutant Ninja Turtle apparel for my son's Build A Bears…guess what?! THEY DO!!! Yes! ALL of the kids in my house are super happy with Build A Bear right now.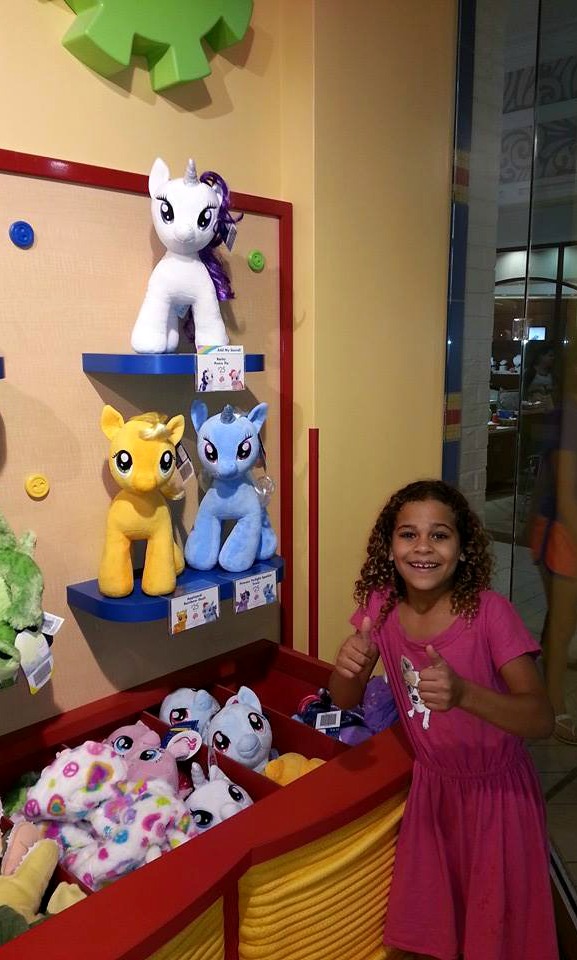 Hannah will be turning 8 next week (yes, I'm sad)  This is my BABY and she's going to be 8 already! I am not ready for this.  I don't know what happened to the time, but I'm pretty sure it just disappeared into thin air.  As we have done for many birthdays in the past; we made a trip to Build A Bear to celebrate.  The kids are always so excited to find out what new "bears" they have.  When holidays come around, they always have new "bears".  Sometimes these "bears" will be dogs, frogs, or even dinosaurs!  We have seen them all and have many of them at our house.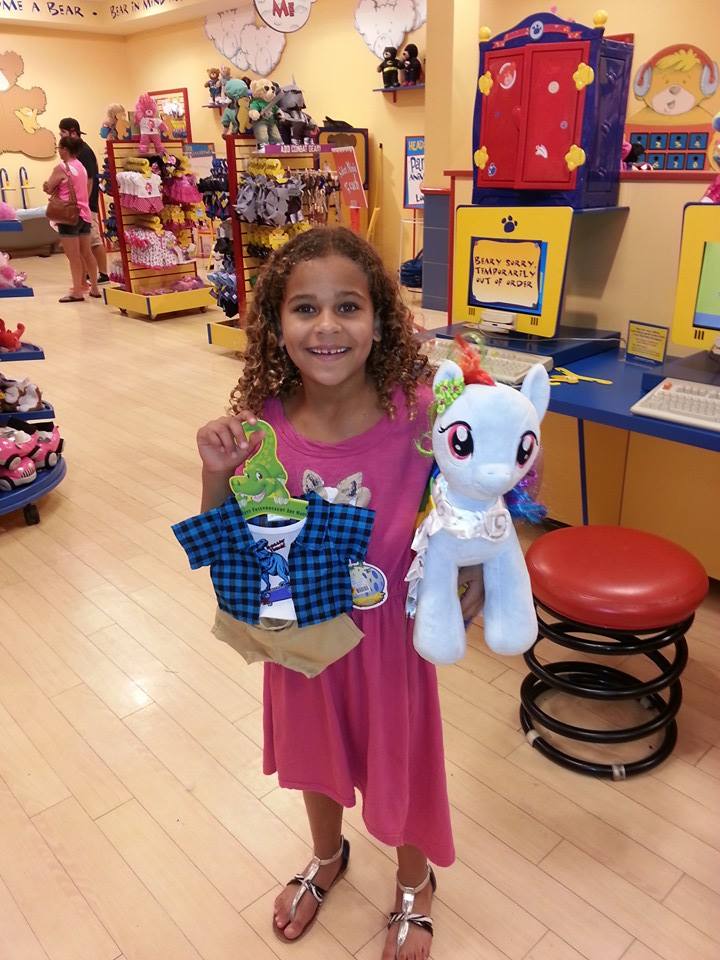 Well, little miss Hannah got her Rainbow Dash and the cape to match!  Not only that, but she also go an extra outfit for "Jack" at home.  She couldn't have been happier 😀  Well, maybe if I had gotten her all of the My Little Pony Build-A-Bears and Teenage Mutant Ninja Turtle stuff for her big brother.  Yes, she was begging to get him stuff too LOL  Be sure to check out the commercial below and follow Build-A-Bear on all of their social media channels so you can keep up with all of the new "bears" as they come out.  Plus, they post great deals often!
Follow Build-A-Bear on Facebook
Follow Build-A-Bear on Twitter
Follow Build-A-Bear on Pinterest