Instant Pot Raspberry Cheesecake
Instant Pot Raspberry Cheesecake This cheesecake is so easy and delicious, it will quickly become a staple in your monthly meal planning! Don't have a monthly meal plan? That's okay, you'll be making this cheesecake every week or more!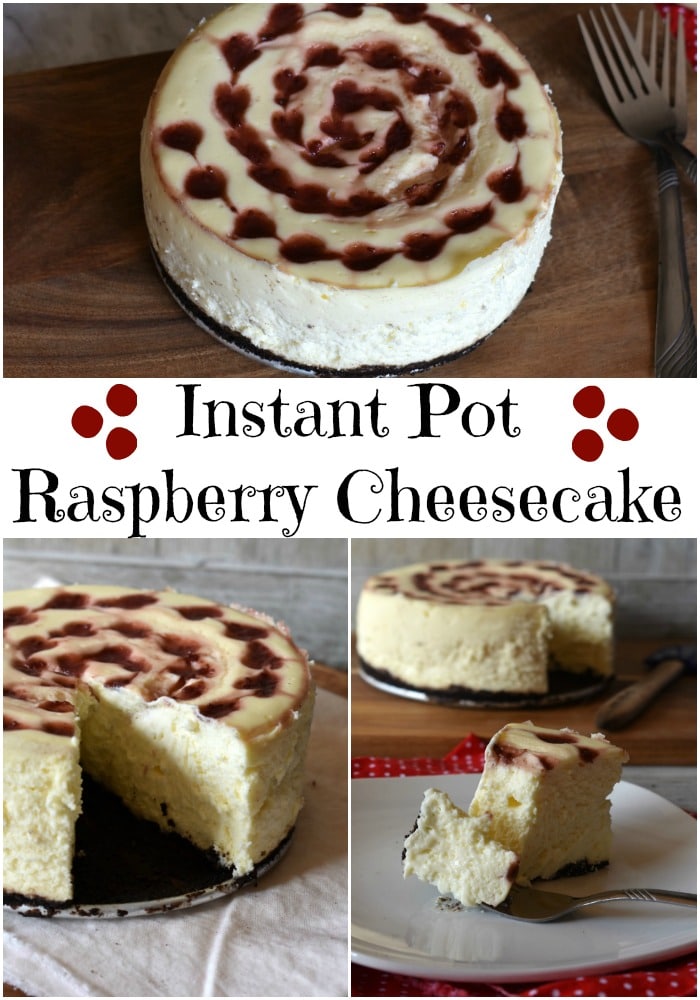 Cheesecake is a dessert that everyone agrees on in our house. We may not always agree on the toppings, but we can definitely agree on cheesecake. This is our go-to for family dinners and when taking a dessert to a friend or family's house for a gathering. It's hard to find anyone who doesn't love cheesecake and this one is one of our favorites!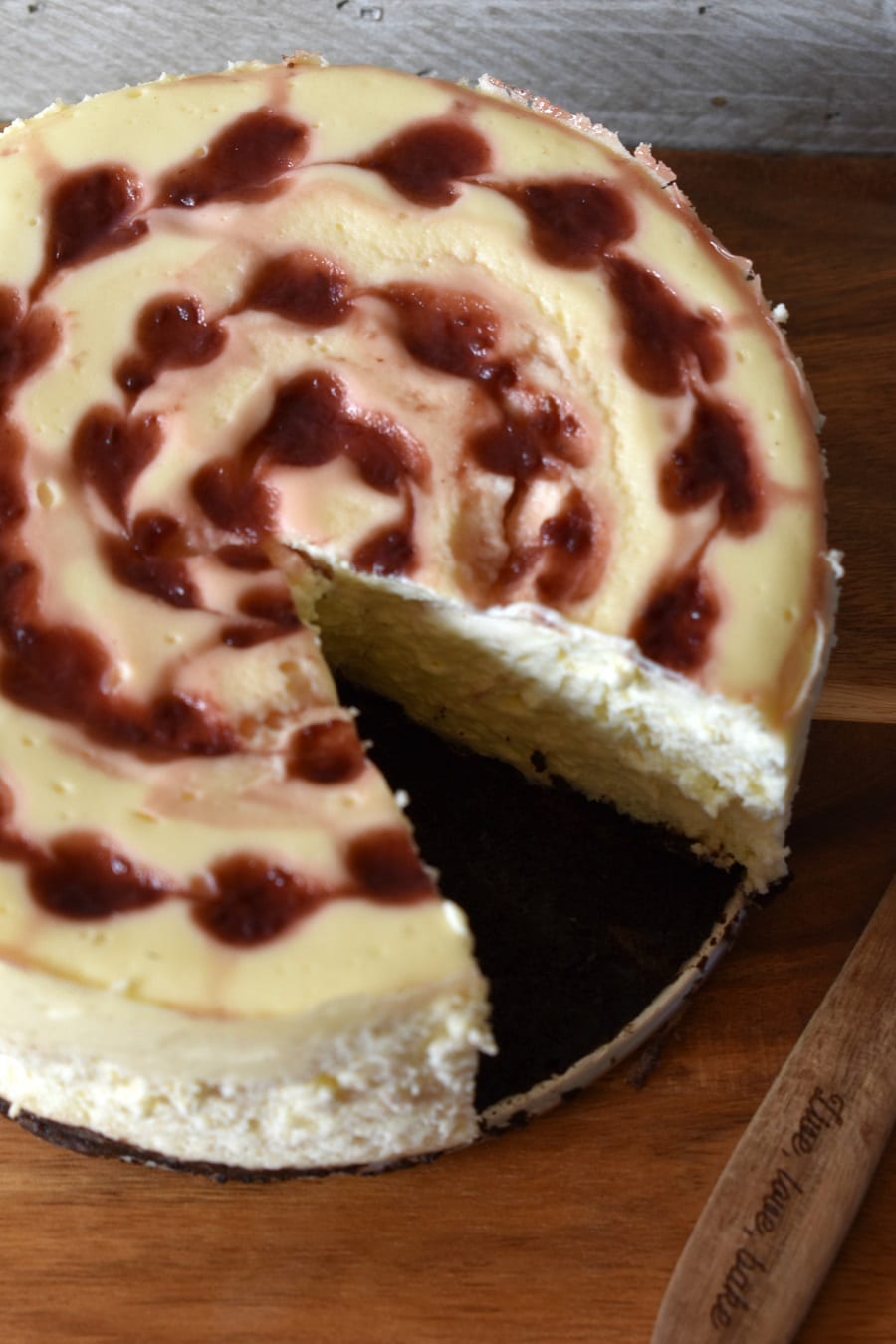 Cheesecake will definitely be on the menu for Easter this year and, with all of the ingredients for this recipe on sale, I will be making a few of them to take to family gatherings. They won't all be raspberry though. I will make one blueberry and one strawberry. You can really use any topping you like. As a matter of fact, I will be changing up the crust as well. So, go ahead and make it your own. Add the ingredients your family loves most. Let me know how you like it and how you personalize your cheesecake recipe.
Ingredients
10

Oreo Cookies

2

8 oz pkg

Cream Cheese softened

6

Tbsp

Granulated sugar

1/2

cup

Sour cream

2

large

Eggs

room temperature

1

tsp

Vanilla extract
Topping
1/4

cup

Raspberry jam

2

Tbsp

water
Instructions
First you want to prepare your crust by placing your oreo cookies in a food processor and process until you have fine crumbs.

prepare a 6″ spring form pan by spraying with nonstick spray. You can even go an extra step and add a piece of parchment paper to the bottom.

Pour your cookie crumbs into the bottom of the pan and press down with spoon. Place your crust in the freezer until you are finished with your filling.
Filling
Place your cream cheese in the bowl of a stand mixer with a paddle attachment (you can also use a hand mixer), and mix until light and fluffy. Make sure there are no lumps at all left in this part. Mix for around 3-5 minutes.

Next, add in your sugar 1 tbsp at a time and make sure it is all combined.

Add in the vanilla extract and sour cream. Mix well until combined. Scrape down the sides of your bowl before the next step.

Finally, add in your eggs. For this step, it is important that you mix as little as possible. Add in one egg at a time and only mix long enough until the egg is completely combined into the rest of the mix.

Pour cheesecake mix into your spring form pan and tap against the table a few times.

Now it is time to make the topping. Place the water and jam into a microwave safe bowl and microwave on high for 30 seconds. The mixture should be very thin. Place the mixture into a Zip-Lock bag and cut a small hole in one corner.

You can get creative and put dots in a spiral along your cake or you can just make random swirls on top. Get creative!

Cover your spring form with aluminium foil and seal as best as you can to keep water from getting to your cake.

Place 1 cup of water and a trivet into your instant pot.

Place the cheesecake on top of trivet and place your lid on and make sure it is in the sealing position.

Set for high pressure for 35 minutes. Allow for a natural release.

Once you can take the top off, CAREFULLY remove the cheesecake and allow to cool completely on the counter, then place in the refrigerator for at least 5 hours, but best overnight.