I Survived Disneyland's Summer of Heroes And Now I'm Going To Tell You All About It #SummerOfHeroes
*I received an all expenses paid trip to Los Angeles for the coverage of several press events for Disney. All opinions are 100% my own and I only recommend events and shows that are a great fit for my readers.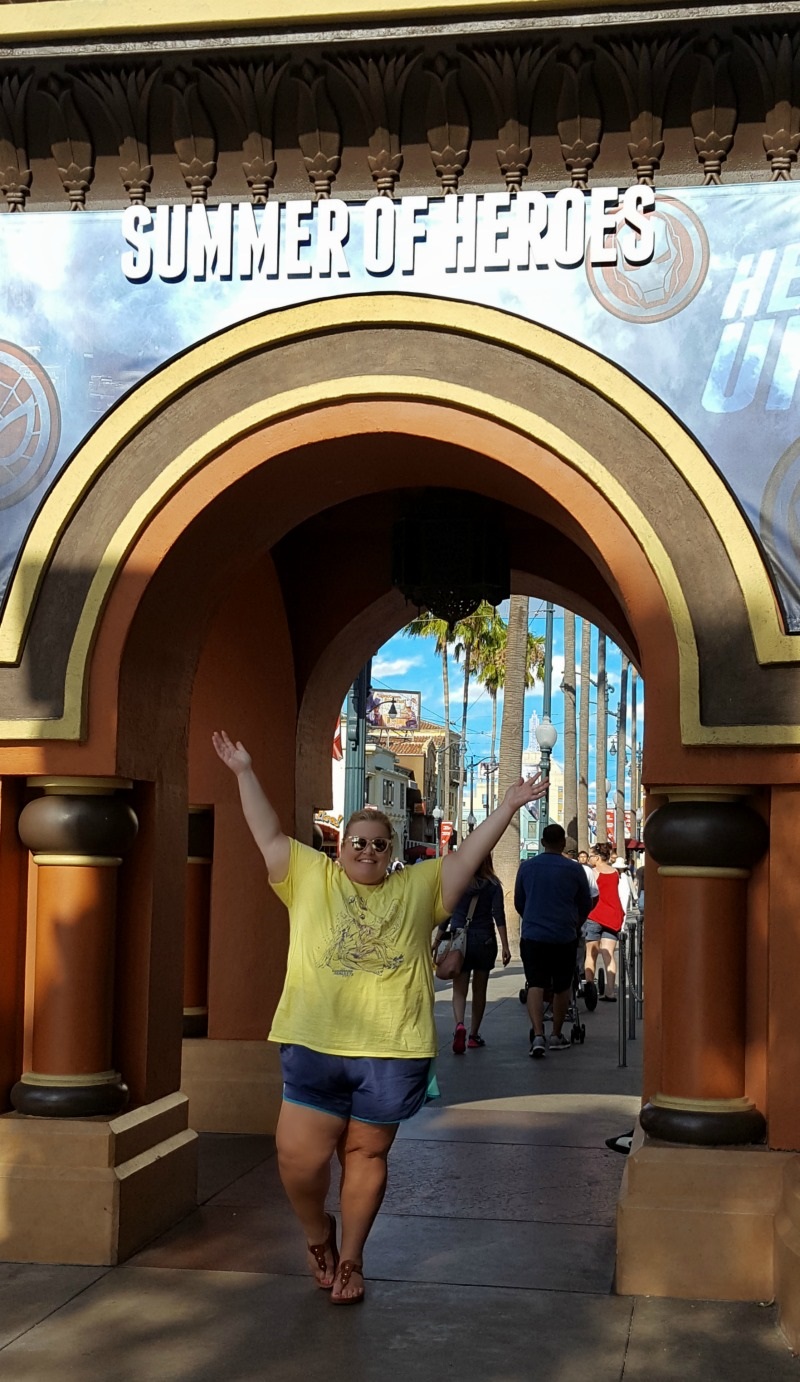 Okay, so I'm going to tell y'all something about me you may not have already figured out; I'm a sucker for fun!  If something fun is happening, you can bet I'm going to do my best to get there.  Last week I was given just that chance with a super fun trip to Disneyland to "try out" the new Summer of Heroes themed EVERYTHING!?!  I mean, who gets to do this for their job, right?  Well, I was more than happy to oblige, since it was Disney asking me to go and all.  I made the sacrifice for all of you and set out on an adventure to find fun in Disneyland (that's a tough one, right?!).
My mission was to find all of the fun I could find and report back to all of you about it.  The first thing I noticed, when walking into Disneyland, was all of the "Summer of Heroes" banners lining the outside and inside of the entrance to Disneyland California Adventure.  As soon as we went into Disneyland California Adventure, we headed to the new Guardians of The Galaxy:  MISSION BREAKOUT ride.  I had been anticipating this ride the MOST as it was one of my favorites when it was Tower of Terror.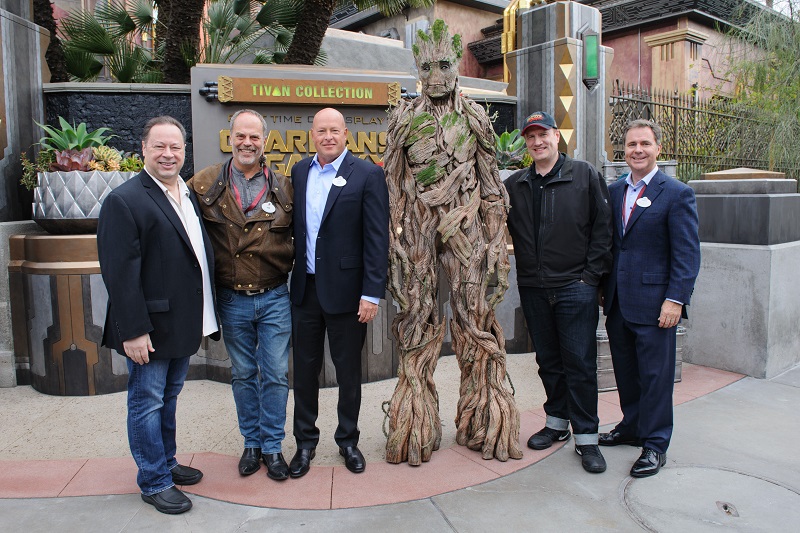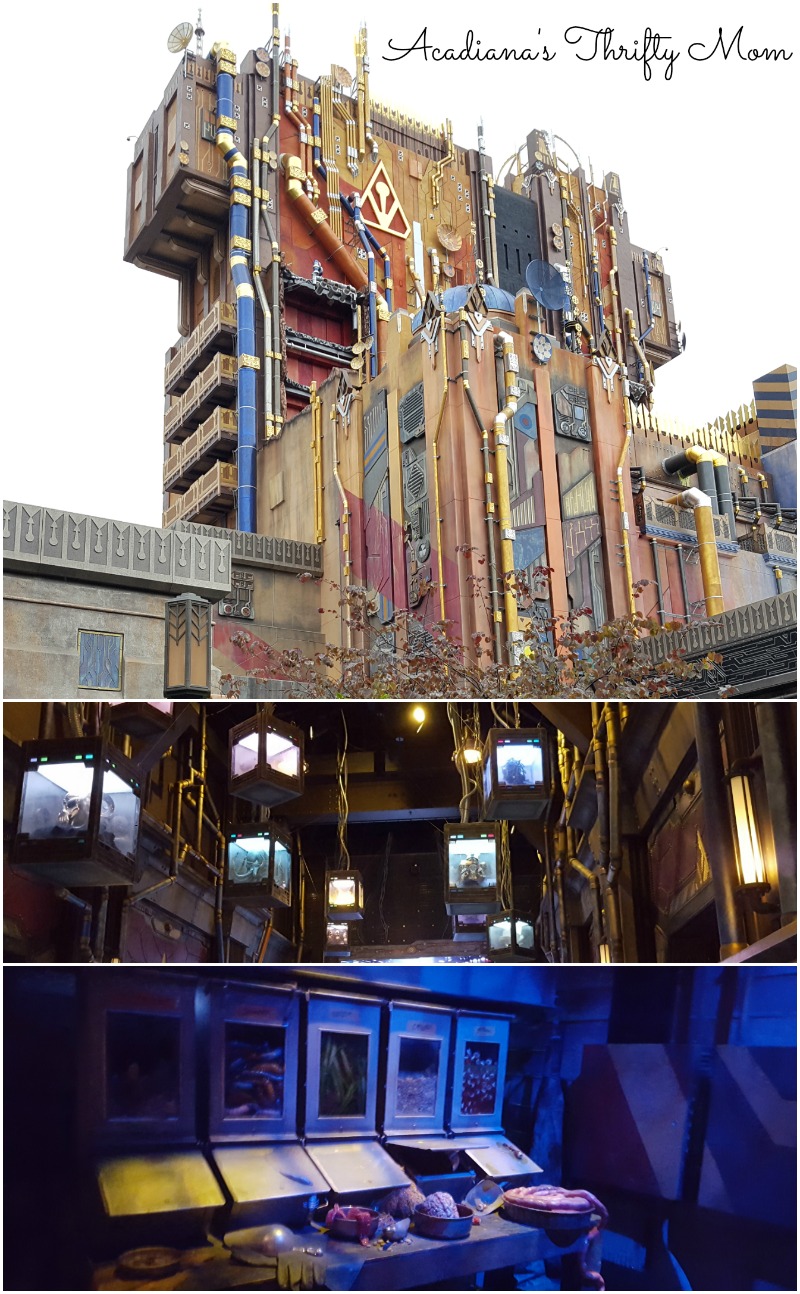 When we walked up to Guardians of the Galaxy:  MISSION BREAKOUT, the butterflies started doing cartwheels in my stomach.  I know, I know, I said that Tower of Terror was one of my favorite rides, but being a favorite of mine didn't mean that it didn't scare the bejeezus out of me.  I heard though the grapevine that it was so much better than Tower of Terror in its design, story, and the ride itself.  The ride, supposedly had more drops and higher drops than it did when it was Tower of Terror.  Then, one of my friends shared the video below with me:
That video TOTALLY cracked me up and scared the heck out of me.  As I told my friends, when we were entering the ride; I scream embarrassingly loud on scary rides LOL


So, as you can see, Super Heroes and the Guardians of the Galaxy have arrived at Disney California Adventure Park!  Not only was this awesome ride part of the fun, but there were other rides, characters, dancing, and FOOD!  SO. MUCH. FOOD.
 I was able to sample some of the Summer of Heroes food and can tell you, it is amazing!  The taste, the colors, the fun keepsake cups are all just another great way for Disneyland to show us how to have fun this summer.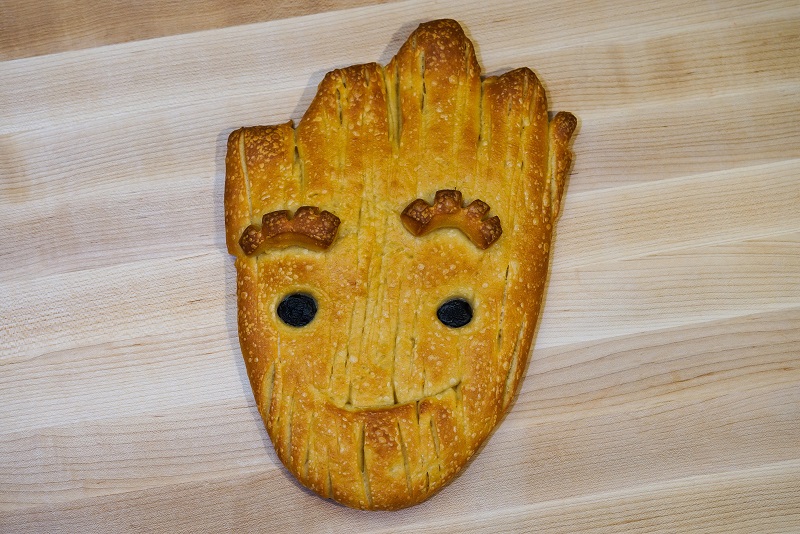 My kids may have been fighting a bit over the baby Groot cup, but Hannah, ultimately, won that battle.
Along with Summer of Heroes and the new "Disney Junior Dance Party!" Like all Super Heroes, you need the right fuel and training to make it through the day. Power up with Groot-shaped bread, available in sourdough and jalapeno-cheddar flavors, or with The Most Dangerous Tacos in the Galaxy. Train and perfect your skills with Black Widow and Hawkeye at the Avengers Training Initiative, one of 10 epic moments you'll experience this summer! Then, celebrate your training at the "Guardians of the Galaxy Awesome Dance Off" with Peter Quill and Gamora. ~ Disneyland
Get social with Disneyland:  Facebook     Twitter     Instagram     Youtube