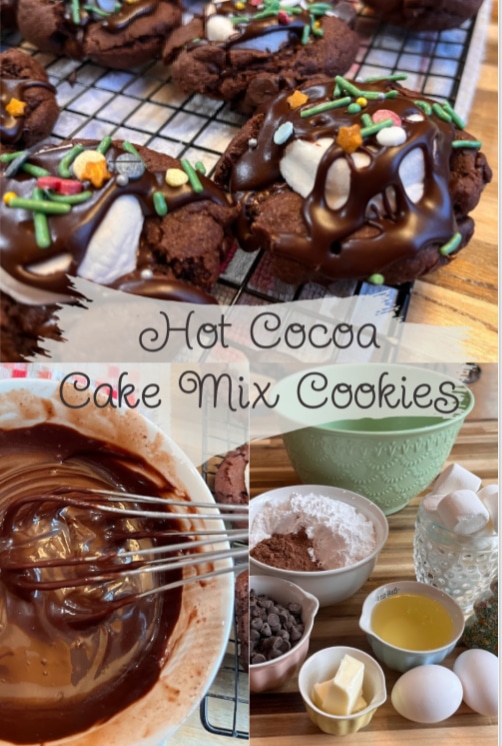 These Hot Cocoa Cake Mix Cookies are absolutely gorgeous and super easy to make. I love making cookies from a cake mix. They are super soft, easy and the possibilities of flavors and add-ins are endless. I think you are going to fall in love with how easy and delish this recipe is. My kiddos beg for these cookies and so do all of their friends, coaches, and teachers!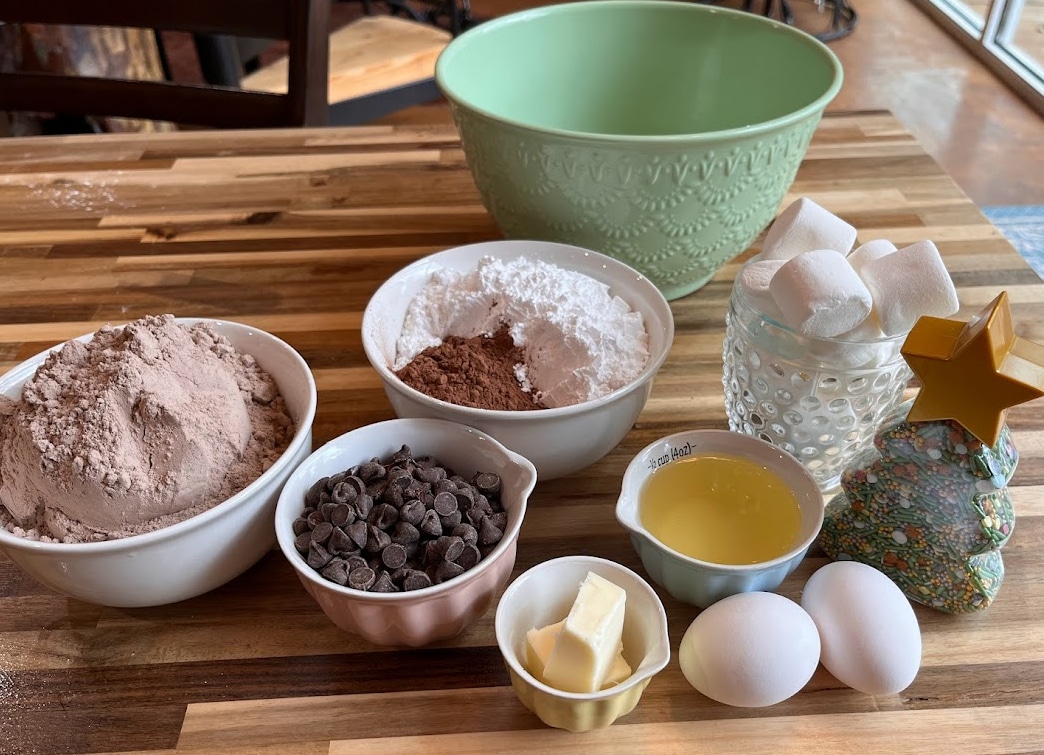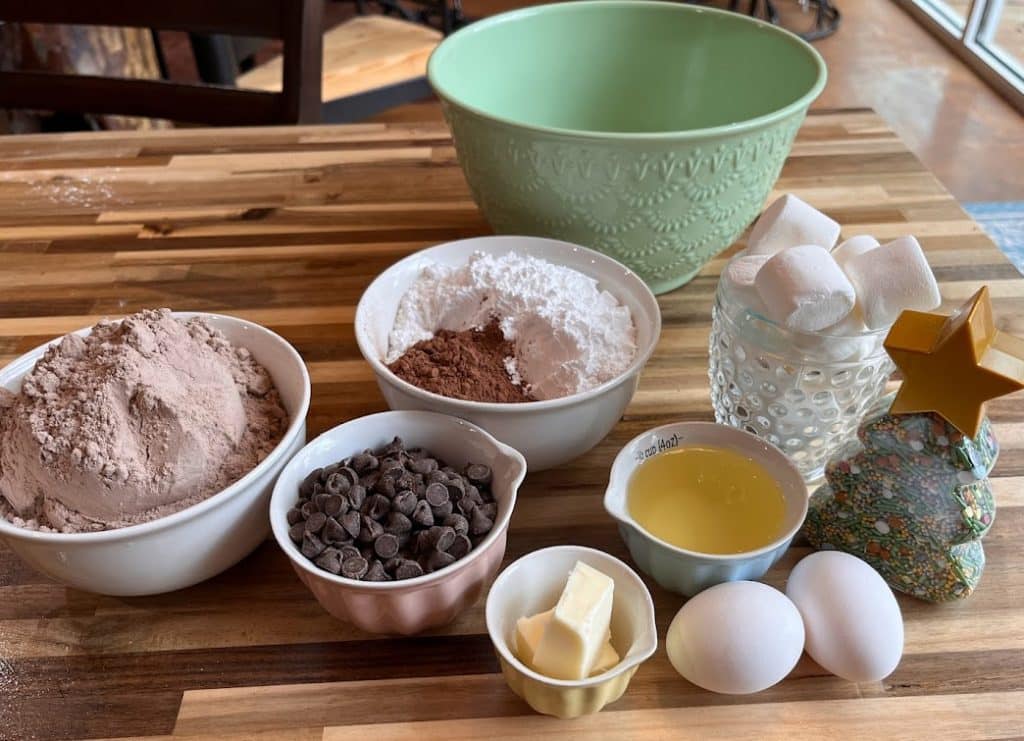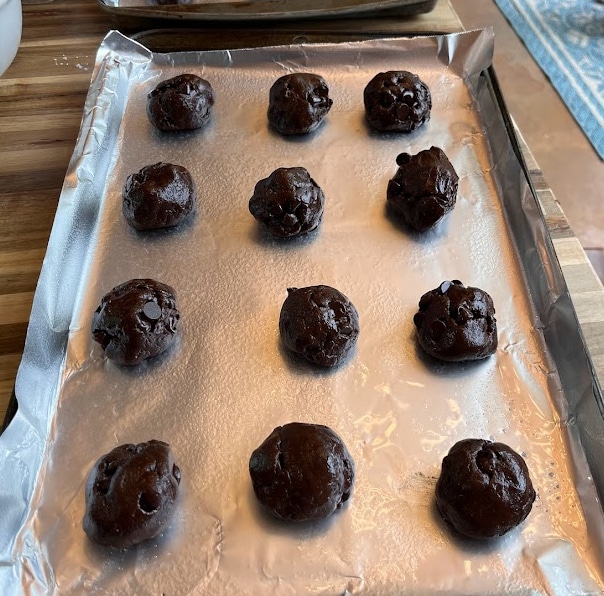 My youngest daughter's very favorite thing to do, when it starts cooling off outside, is to bake cookies. Making every cookie from scratch can be daunting and remembering the recipe can be difficult. There are usually 10 months that pass between when I last made cookies and when I need the recipe again. Remembering the cake mix cookie recipe is a cinch! Just 2 eggs, 1/2 cup of vegetable oil, and my favorite cake mix.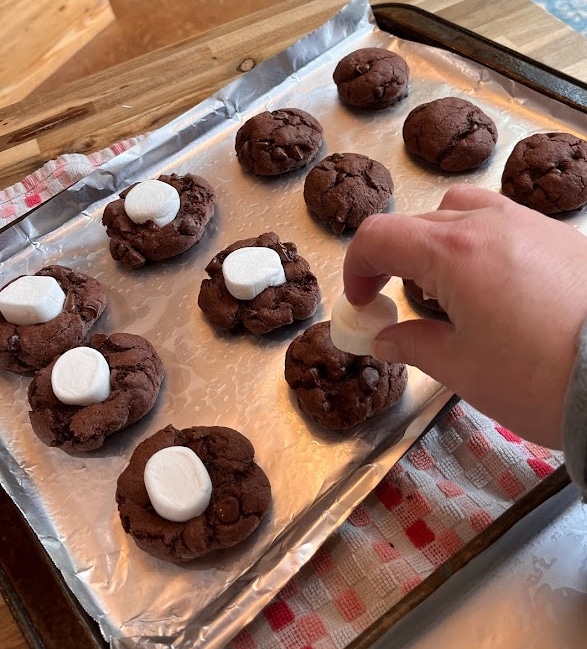 Why I love cake mix cookies!
If you've tried cake mix cookies in the past and aren't too fond of them; hear me out! I didn't love them either, the first few times I made them. To me, the key is add-ins. Make sure you're adding in lots of goodies. Just adding 1 cup of your favorite chocolate chips can make a world of difference. You'll see I have my favorite cake mix cookie recipes sprinkled throughout Acadiana's Thrifty Mom. There are so many more to come!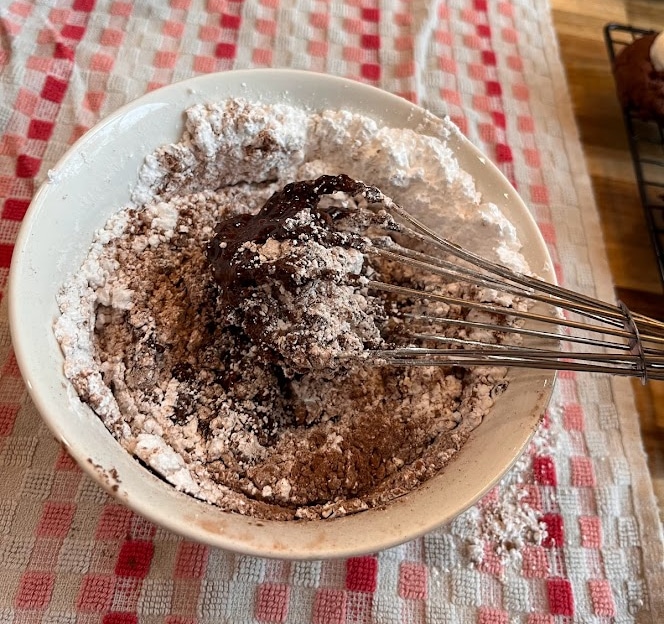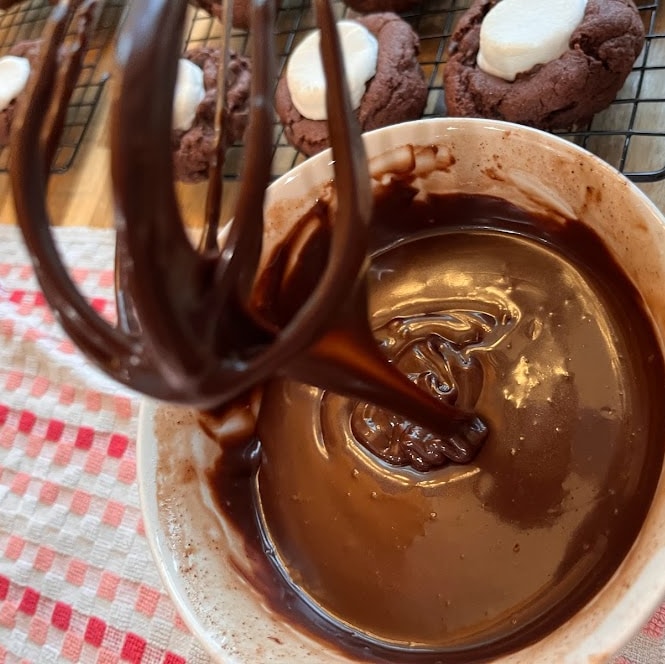 Do yourself a favor, and try this recipe out. This makes about 20 cookies. Play around with it and experiment with your favorite cookie ingredients. You'll be happy you did. For 1 box of cake mix; you can add up to 2 cups of add-ins. I have used white chocolate chips, milk chocolate chips, oatmeal, raisins, dried cranberries, and so on. You can even chop up your favorite candy bar and add it to the batter. Try it out and let me know how you like it! I want to know your favorites.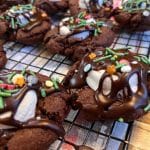 Hot Cocoa Cake Mix Cookies
These are super easy and so much fun to make!
Ingredients
Cookies
1

Chocolate Cake mix

Your favorite

1/2

cup

Vegetable oil

2

large

eggs

1

cup

Semi-sweet chocolate chips

10

Marshmallows

cut in half
Cookie Icing
1/4

cup

cocoa

2

cups

Powdered sugar

2

Tbsp

Butter

1/4

cup

milk

or water
Instructions
Preheat oven to 425 degrees F.

Pour the entire cake mix in a large mixing bowl.

Add eggs and oil and mix with a spoon until well blended.

Add Chocolate chips and stir until the chocolate chips are well incorporated into the mix.

Scoop out mix with cookie scoop and roll into 1 1/2 inch balls. Place on baking sheet about 1 inch apart.

Place in preheated oven and bake for 6 minutes.

While the cookies are baking, cut 10 marshmallows in half with kitchen shears.

Remove cookies from oven and place 1/2 marshmallow on top of each cookie, pressing lightly to make sure the marshmallow is 'inside' the cookie.

Place cookies back in oven for 2-3 minutes (until marshmallows start to melt).

Carefully remove cookies from oven and place on cooling rack with foil or parchment paper below.

While cookies are cooling, mix all of the ingredients for the icing in a bowl with a wisk until smooth. If the icing is too thick; add 1 tsp of milk until it is the desired consistency.

Drizzle the icing over the cookies with a spoon and add sprinkles before the icing dries. Only do 2-3 cookies at a time as the icing will dry very quickly after it is added.