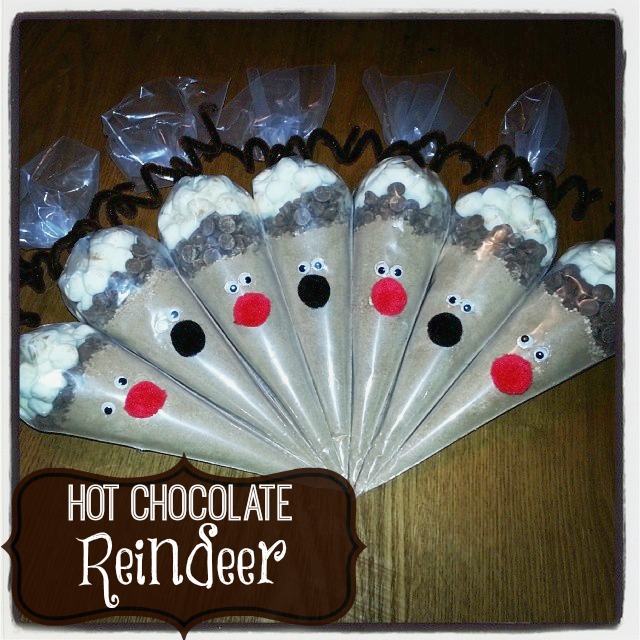 These are so super easy and fun to make!  You can change them up and give them your own personal touches.
Gather your supplies:
Get to making:
 Add 2/3 cups of hot chocolate mix in the pastry bag (be sure to work it all the way down to the tip of the bag).
 Add 3 tablespoons chocolate chips on top of the hot chocolate mix.
 Add a handful of marshmallows on top of the chocolate chips.
 Twist the bag closed, tie with a brown pipe cleaner and shape the pipe cleaner.
 Add contents to 12 ounces of hot water and mix well.
 ENJOY!
* * Homemade Hot Chocolate Mix:
2 cups nonfat dry milk powder
1 cup sugar
1/2 cup unsweetened cocoa
1/4 teaspoon salt
Mix all ingredients well and add 1/3 cup of mix to 6 ounces of hot water.