Half Price Cones All Day September 22 ~ Sonic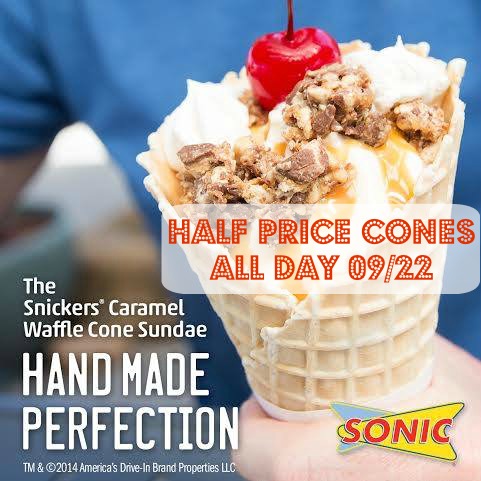 HOT DOG!  FREE ICE CREAM!  National Ice Cream Cone Day is September 22, and participating Sonic Drive-Ins are going to have 1/2 price Vanilla Ice Cream Cones all day! I know where we'll be on Monday!
You will have to pay original price for toppings.