Getting To Know The Men Behind The Voice Of Hiro And Tadashi

Photo Credit: Disney
In case you haven't heard, Big Hero 6 is coming out on DVD and Blu-Ray this week!  Oh yeah, my entire household is ecstatic.  We got our hands on a copy of the DVD last week and, I'm pretty sure, all of my kids have the entire movie memorized now LOL  While I was in Los Angeles, I had the amazing opportunity to sit down with Ryan Potter and Daniel Henney;  the men behind the voices of Hiro and Tadashi in Big Hero 6.  WOAH, was my 16 year old jealous!  We were sitting waiting on Ryan and Daniel to come in the room and that is always such an exciting time.  When they walked in; the first thought that popped in my mind was; "Daniel looks JUST LIKE Tadashi" LOL  I text a photo to my daughter real quick and that was exactly what she said too!  Then, later in the interview, he said it himself.  It was very cool!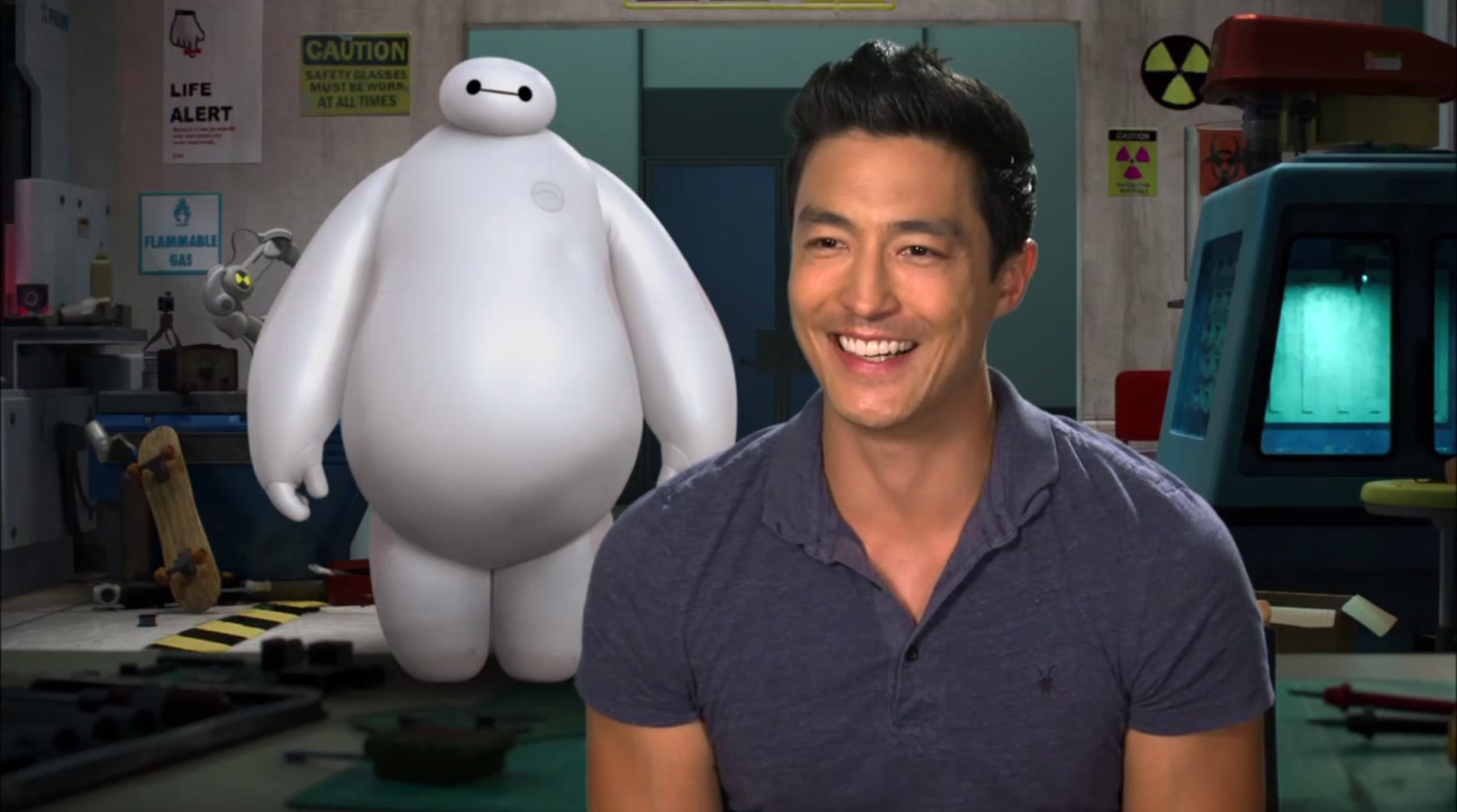 Photo credit: rezirb.com
We were given the opportunity to ask Ryan and Daniel a few questions and here is a peek at my favorites!
Question: Ryan, how excited were you to work on this film and did you geek out over all the science?
Ryan: Yeah, it wasn't necessarily a love for robotics and science.  It was more for just a love of creating and, within robotics, there's so much you can create.  I had, the Lego robot kit…
Daniel: I had that, too.
Ryan: Yeah, that thing is awesome and I had a lot of models and robot builds and all these different things that I just loved piecing it together.  It wasn't necessarily a love for robotics and science but more just wanting to be able to kind of put the things that were almost trapped in my mind. Just bring them out and create; it's very meditative for me to use my hands and to build things and it was awesome. Being able to voice Hiro because that's literally who I was, four years ago, I was that kid. I think I still am.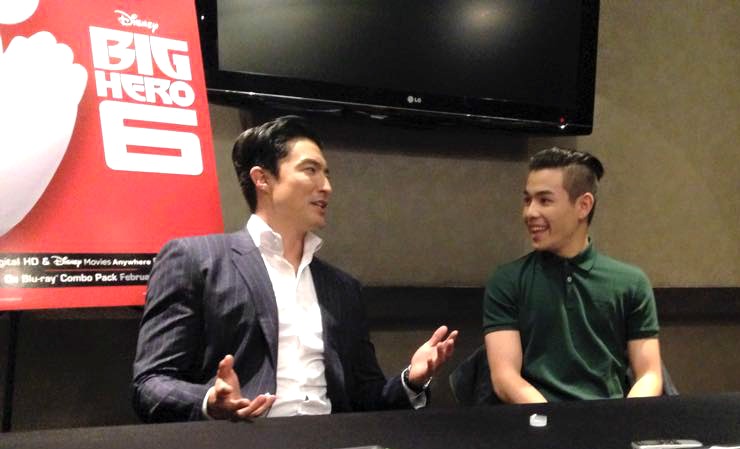 Photo Credit: Erica Chao, Mama's Mission
Question: Daniel, even though your character is a small part of the film, you made a huge impact. How is Tadashi different from your character- your real personality?
Daniel:   I dress just like Tadashi. I always have.  I don't usually wear suits, so there'll be days when I walk out of my house and I'll take a look in the mirror, and I look just like Tadashi. I wear a cardigan and a baseball hat. But to answer your question, he's made me a better person. He really has.  Living in this world, we get caught up in things and sometimes it's hard to appreciate every moment like everyone preaches, and it's hard. It was a beautiful opportunity for me to go and play this guy who is such a role model for a man should be at such a young age – so smart, beautiful, intelligent, caring, genuine, the ultimate big brother, and he's very selfless. Every day using your voice – lending your voice to that, I would walk out of that room feeling like I just sat through a therapy session. Like I wanted to tackle the world. I'd be at the grocery store afterwards, just smiling and ran into people- probably creeping them out.

Photo credit: hermosausa.com
Question: Since you were a Marvel comic fan before the movie, how does it feel to actually be one of those characters now? Has it hit you?
Ryan: I mean, no, to be quite honest, I'm just sitting here  –  none of it has hit me. The only thing that's hit me is, oh, you're this character and you did this role, and the movie's out. After that, none of it is even registering. I think in ten years, I'll go, oh wow, that's right,that happened, and I'm just so blown away by everything that has come from the whole Disney experience, and especially with this film it's wish fulfillment. It really is. I grew up on anime and manga and when I moved to the United States I started reading Marvel and DC comics and I've always wanted to be a superhero, and now I don't have to put on a cape and go fight crime at night.  I got to be a superhero.
From Walt Disney Animation Studios, the team behind "Frozen" and "Wreck-It Ralph," comes "Big Hero 6," an action-packed comedy-adventure about the special bond that develops between Baymax (voice of Scott Adsit), a plus-sized inflatable robot, and prodigy Hiro Hamada (voice of Ryan Potter). When a devastating event befalls the city of San Fransokyo and catapults Hiro into the midst of danger, he turns to Baymax and his close friends adrenaline junkie Go Go Tomago (voice of Jamie Chung), neatnik Wasabi (voice of Damon Wayans Jr.), chemistry whiz Honey Lemon (voice of Genesis Rodriguez) and fanboy Fred (voice of T.J. Miller). Determined to uncover the mystery, Hiro transforms his friends into a band of high-tech heroes called "Big Hero 6."
Inspired by the Marvel comics of the same name, and featuring breathtaking action with all the heart and humor audiences expect from Walt Disney Animation Studios, "Big Hero 6" is directed by Don Hall ("Winnie the Pooh") and Chris Williams ("Bolt"), and produced by Roy Conli ("Tangled"). The film hits theaters in 3D on Nov. 7, 2014.
Like BIG HERO 6 on Facebook
Follow Walt Disney Animation Studios on Twitter  
Follow Walt Disney Animation Studios on Tumblr
Visit the Website
BIG HERO 6 is available on Blu-ray, Digital HD and Disney Movies Anywhere TODAY!