Fun For The Entire Family At The Color Vibe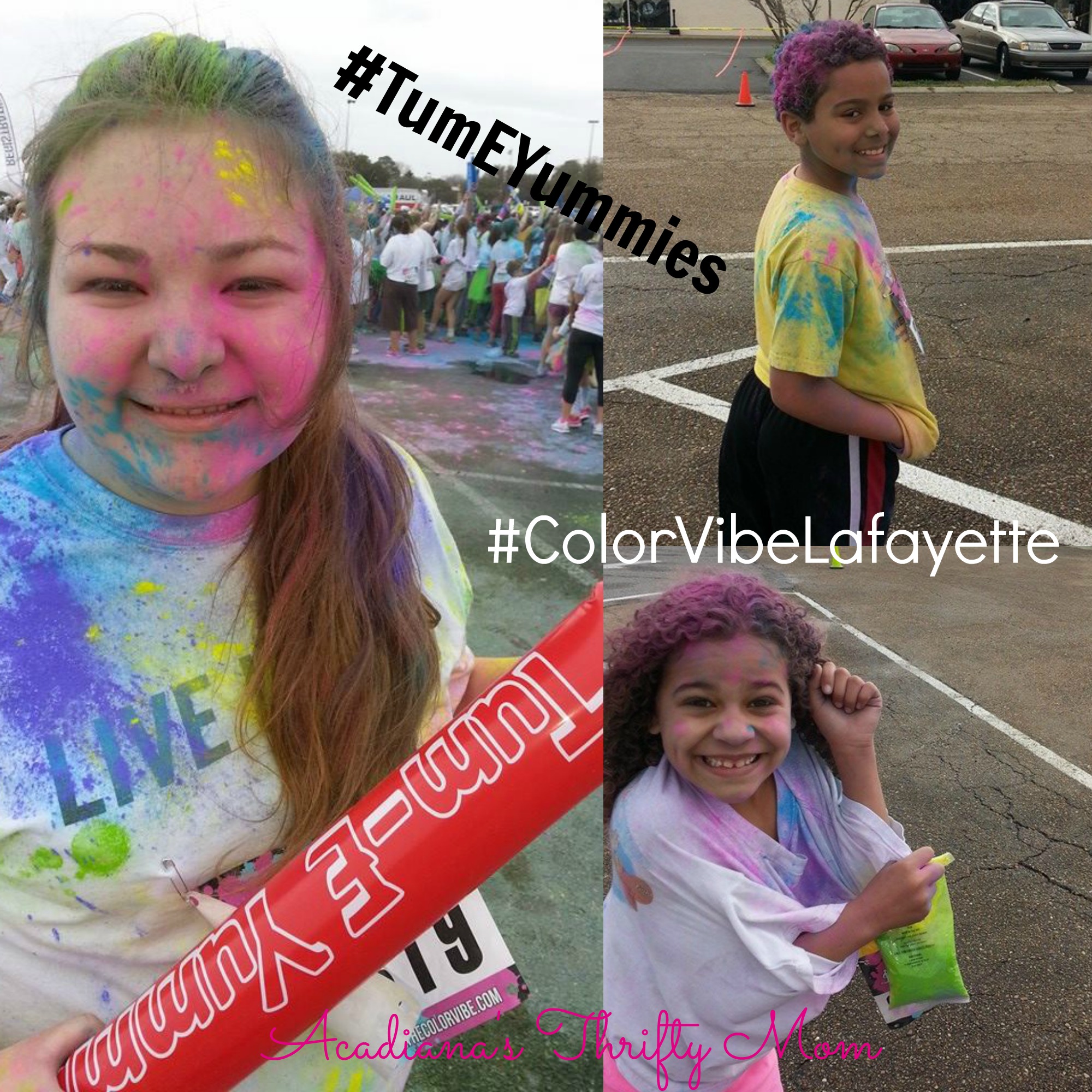 We had SO much fun at the Color Vibe in Lafayette, Louisiana this weekend!  I'm going tell you that I was a bit apprehensive because I am not, by any stretch of the imagination, a runner.  My husband, on the other hand, is an avid runner and our three children are a mix of the two of us.  I decided we would just 'go with it' and see how it turns out.  Boy, oh boy, am I happy we did!   I could have never have imagined how much fun all 5 of us would have at the Color Vibe together.  We arrived at the race about an hour and a half early because my husband convinced me that we should be there early.  I'm glad we got there early because it gave us time to look around and get all of our swag together!  I'm going to tell you all about the Color Vibe in Lafayette, Louisiana, the best way I know how; with pictures; lots and lots of pictures!

We started with a stop at the Tum-E Yummies tent and FREE Tum-E Yummies 🙂
Oh, and if you're worried about getting all this color on your clothes and skin; DON'T BE 😀 The color powder is non-toxic, is 100% safe, and also biodegradable. Be sure to try your best to keep it out of your eyes and lungs. If you are overly sensitive, you may want to wear glasses or goggles for your eyes and use a bandana or dust mask for your mouth. (This is especially recommended for our younger runners/walkers)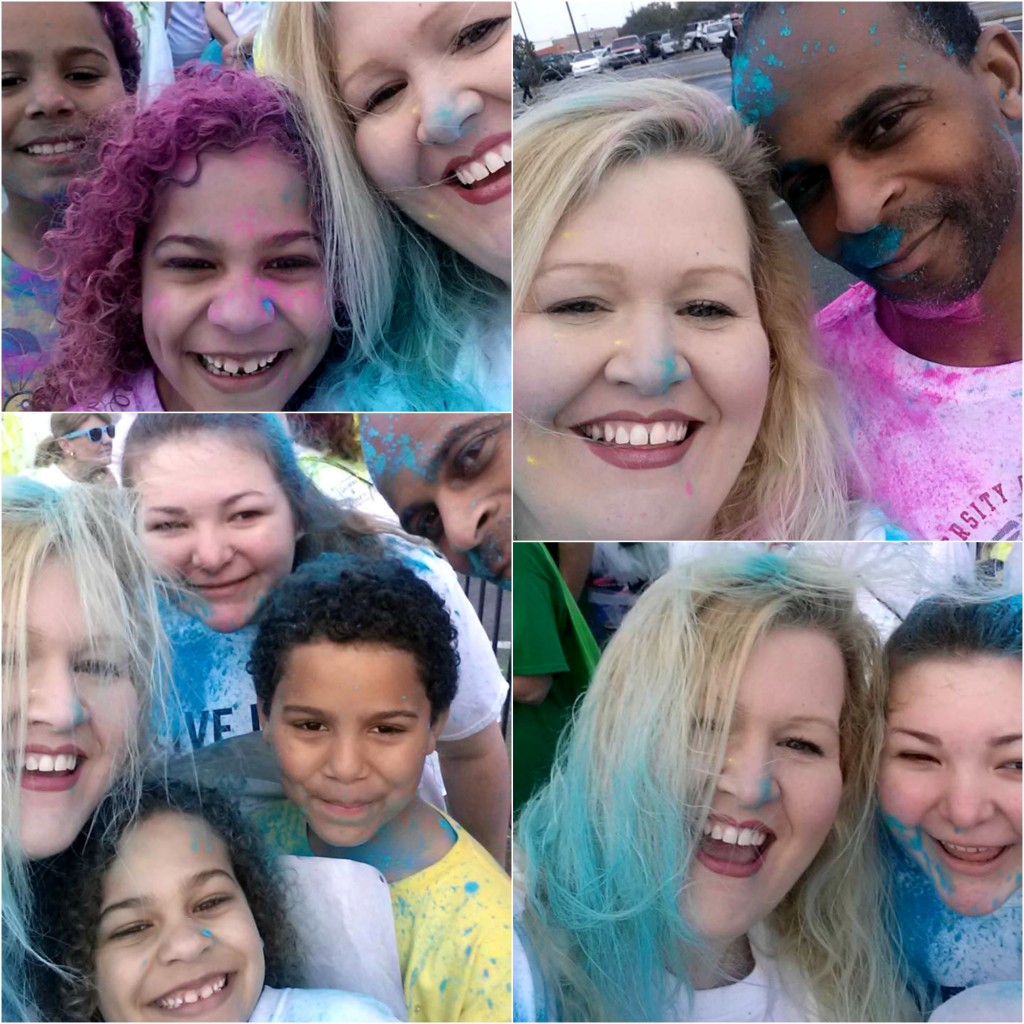 As you can see, everyone in our family, from 8 years old all the way up to 42 years old had a BLAST at the Color Vibe, Lafayette!
Look who was #2 to finish the 5K!  That's my amazing hubby <3 Find out when the Color Vibe will be in your town and take the whole family 😀