Fun And Easy DIY Easter Egg Wreath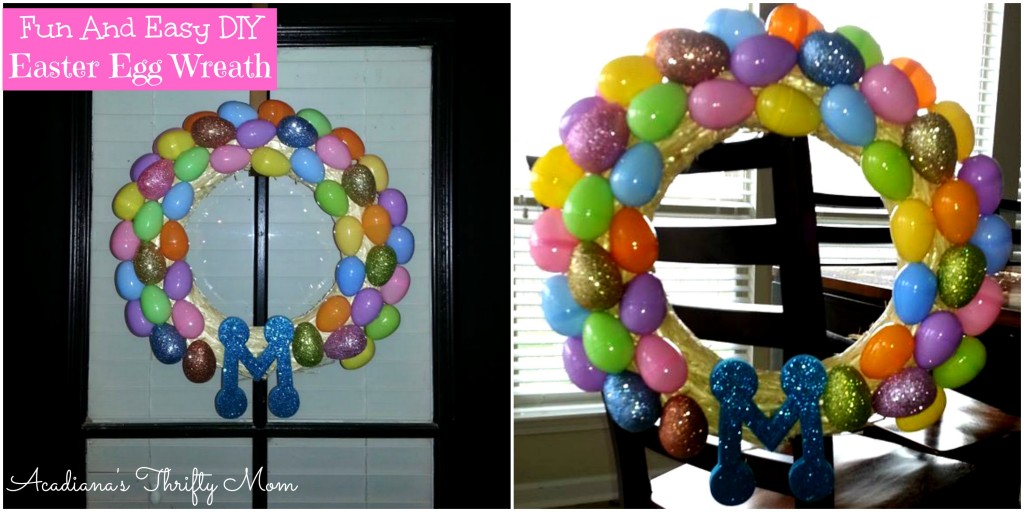 I am always looking for great, fun and easy ways to celebrate holidays.  You can find tons of Easter Wreaths with a simple Google search, so I decided to create one with materials I already had on-hand in my craft closet!  This fun and easy DIY Easter egg wreath was so easy peasy, fun, and cost less than $5 to make!  I used a wreath that I picked up on clearance at Walmart after Christmas that was made out of straw.  Although the straw wreath worked great for  this project, I probably wouldn't use this again because it was a bit messy.  You can use anything you want.  You could even use a piece of strong cardboard cut into a circle.  You just need something sturdy that the plastic eggs will stick to.  I just so happened to have this glitter "M" in my craft closet too, so I used it.  You could make the wreath without the letter.  You could even use ribbon or, really, anything you want to decorate your wreath.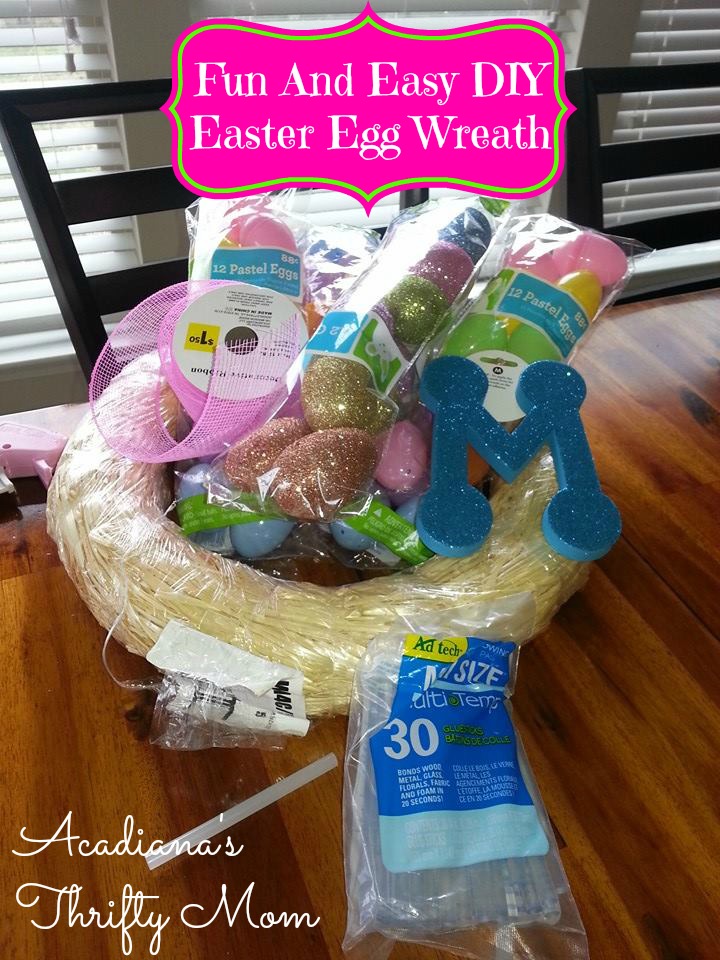 Gather your supplies:
Any craft wreath (I used straw, but you could use anything you want that is sturdy in the shape of a wreath)
Plastic Easter eggs
Decorations (I used a glitter "M" for Mouton, but you could use anything you like, bows, ribbon, candy, the possibilities are endless)
Hot glue sticks
Hot glue gun
Get to crafting:  
Glue the eggs in, at least, three rows to give a good width to the wreath.
Glue the eggs around the entire wreath or you can leave an open spot to decorate with bows, Easter grass, ribbon, candy, or anything that makes it personal for you 😀
Hang it up and enjoy!  I used our Christmas wreath hanger and it worked perfectly!