FREE Disney Frozen Backpack ~ Kmart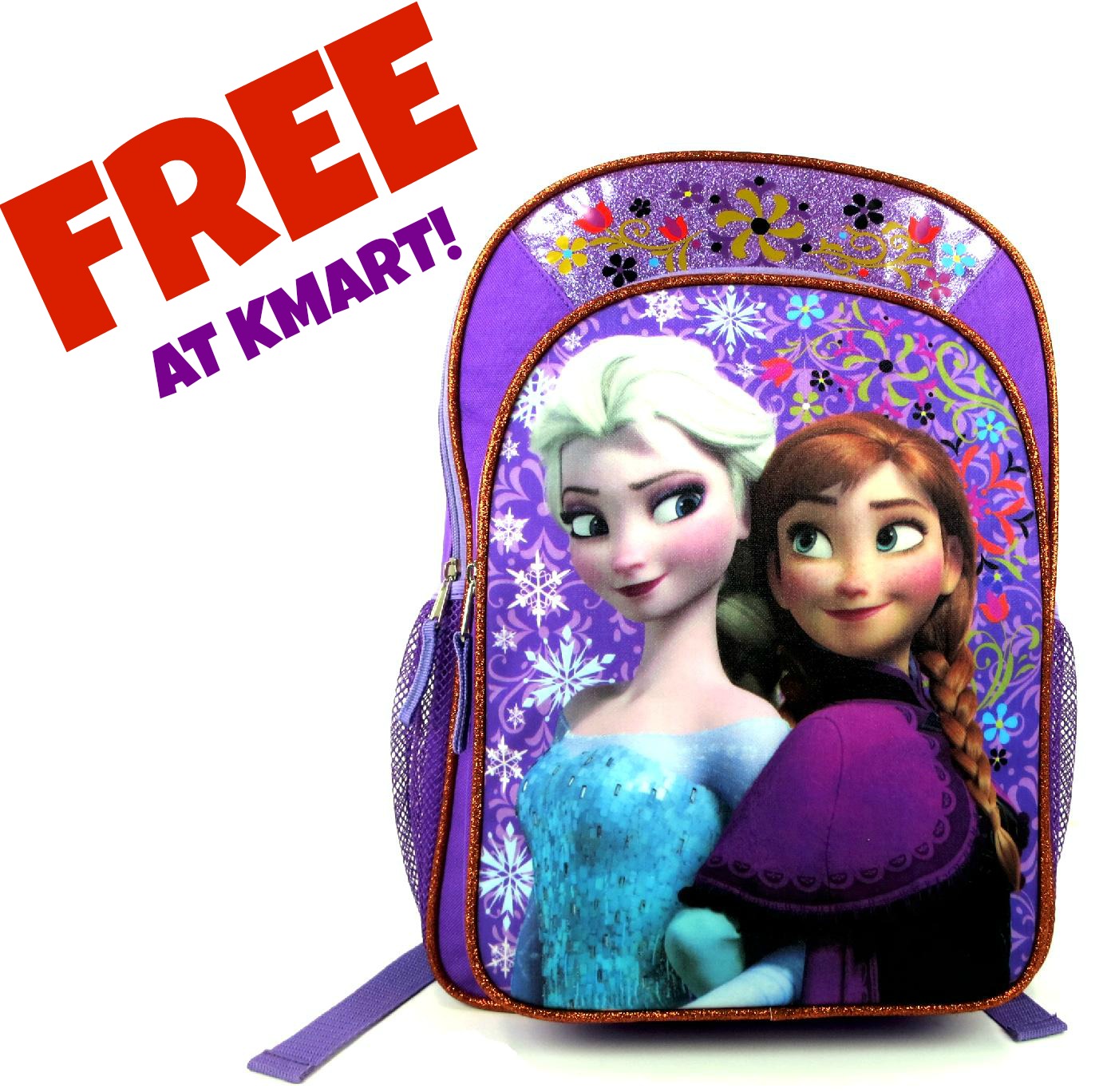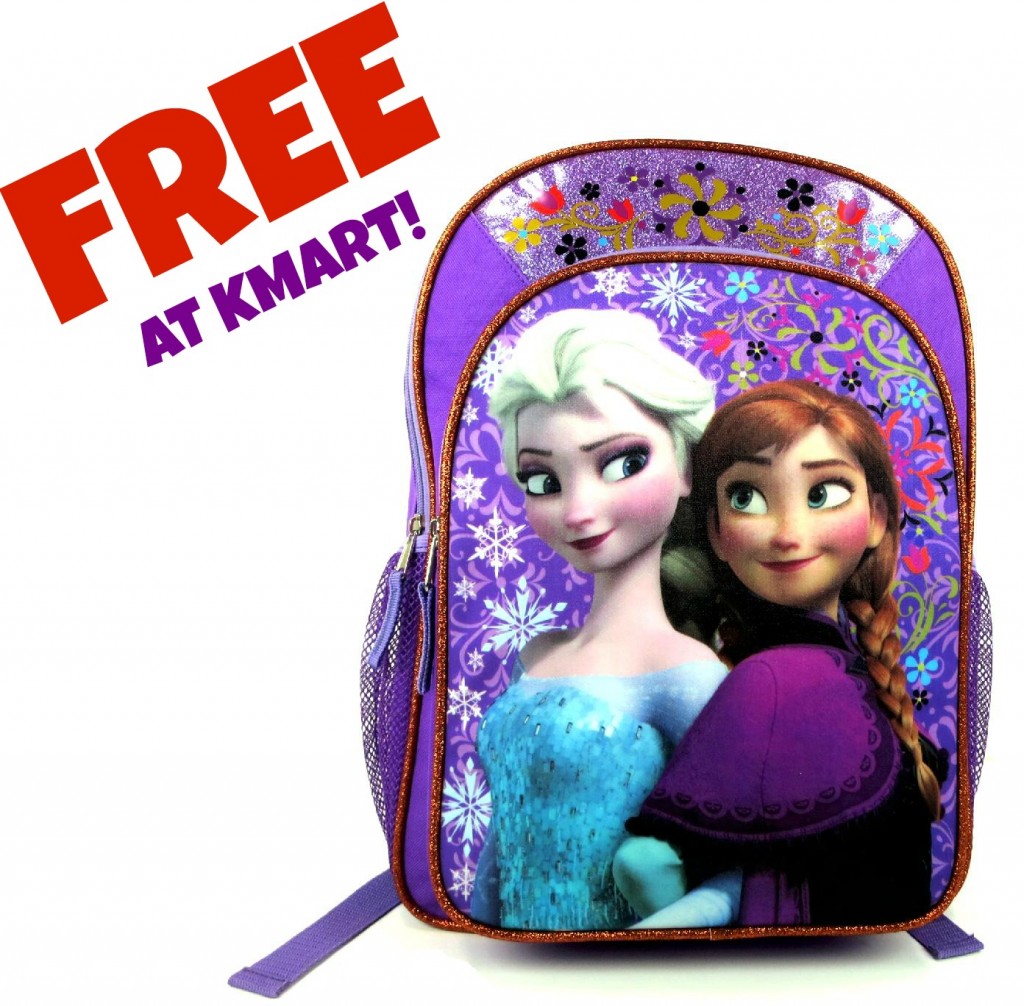 Right now you can get a FREE 16″ Disney Frozen backpack at Kmart that is valued at $15.29. They are on sale right now.   Choose free in-store pickup or join ShopYourWay Rewards for FREE and get FREE  Shipping.
* * FIRST YOU NEED A FREE ShopYouWay Rewards account!!  Which includes FREE shipping on lots for 90 days & lots of REWARDS!!  Make sure you keep me as your personal shopper and I'll get you all of the best deals from Kmart, Sears, and Land's End!
Here's How to Get This Deal:
Search Kmart
Click on the orange button for "Get Cashback Now"
You will then be taken to the Kmart site. Type in "16″ Disney Frozen backpack" in the search bar.
Be sure to checkout with ONLY the  16″ Disney Frozen backpack and choose which shipping method you would like.
Cashback will be applied in the amount of $17 to your account in up to 2 weeks… Making this deal a MONEY MAKER
Sign up HERE to make me you personal shopper and get all the BEST deals first!