Join HERE then take a peek under the "sweepstakes" tab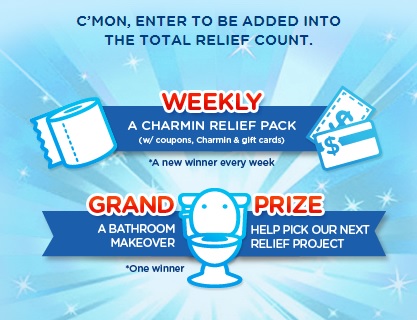 Join in by entering the Charmin Relief sweepstakes. It'll add you into the Relief
Count and give you the chance to win weekly prizes. Then stay tuned. New
Charmin Relief Projects are rolling out all year long and we could be coming to
you next.