Five Fun Facts You Need To Know About COCO and Dia de los Muertos #PixarCOCOEvent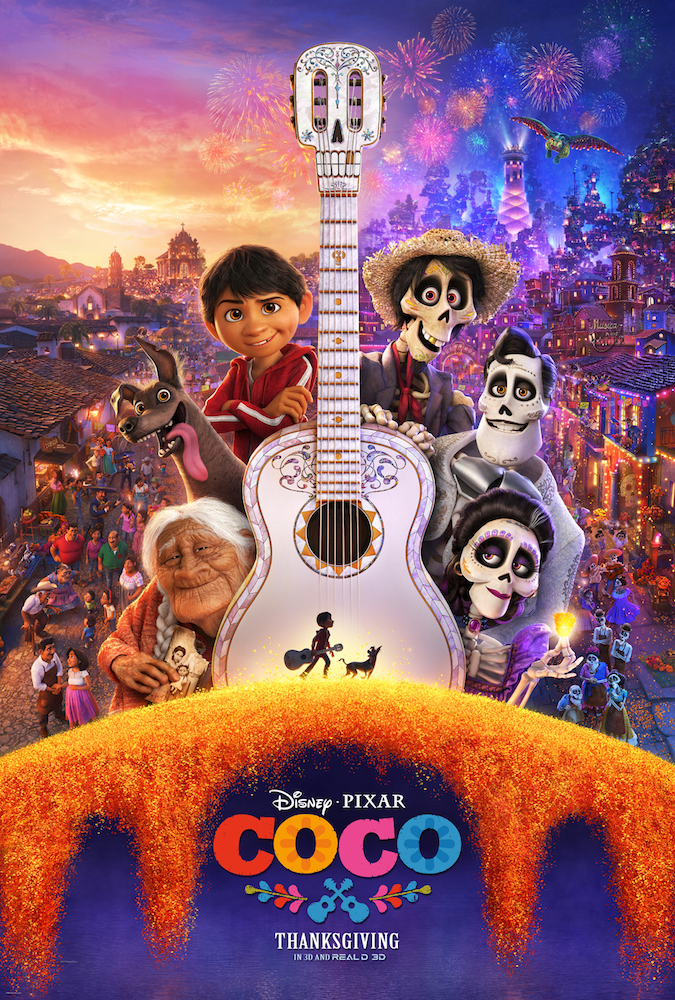 I am finally getting to share a little bit more about my trip to San Francisco back in August!  I learned so much about Pixar and their new film coming out in November; COCO.  I was able to participate in interviews with Harley Jessup (Production Designer), Danielle Feinberg (DP-Lighting), Chris Bernardi (Sets Supervisor), Adrian Molina (Writer and Co-Director), and Dean Kelly (Story Artist) as they told and showed us how they brought the story of COCO to life.  I learned so much about Mexican culture, but mostly I learned about Dia de los Muertos.  Everything I thought I knew about this traditional holiday was wrong and I cannot wait to share what I learned with all of you.  You are going to love what you hear!
1.  Disney/Pixar's COCO was inspired by the deep roots and traditions in Mexico that center around Dia de los Muertos.  This is not a film about "dead people", "skeletons", or "Halloween" as some people may think.  Dia de los Muertos is about family, traditions, and remembering those that have paved the way for us to be who we are.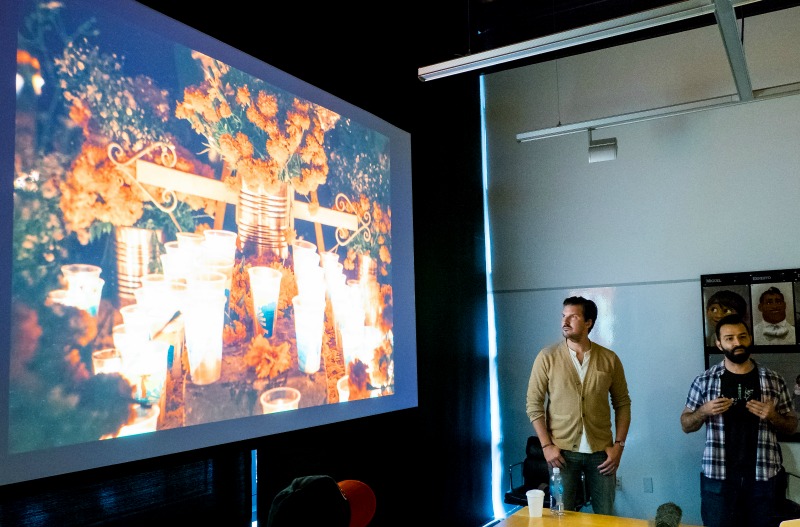 2.  The team working on COCO spent over 3 years visiting Mexico markets, plazas, workshops, churches, haciendas,  and cemeteries.  They were soaking in the culture and true meaning and significance of Dia de los Muertos.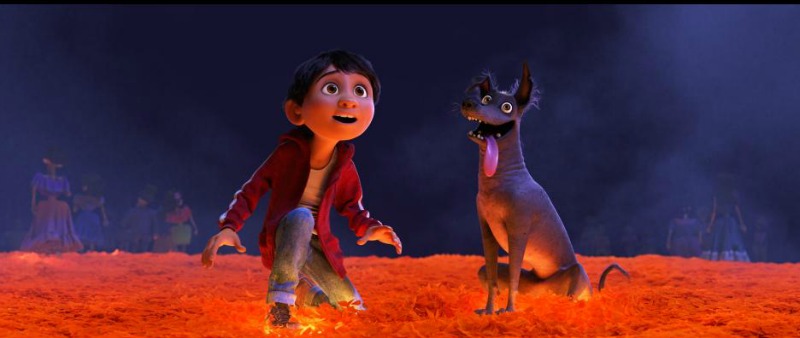 3.  Each city, community, and village in Mexico celebrates Dia de los Muertos differently.  Although the core meaning and values of Dia de los Muertos remain the same, the celebrations can vary widely between different areas in Mexico.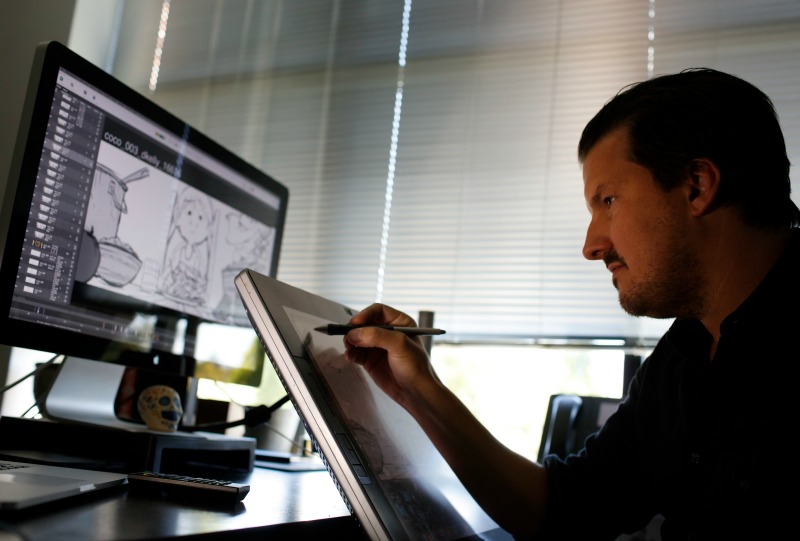 4.  Merigold petals are used to guide the dead family members back to the living family members for a celebration of family each year during Dia de los Muertos.  It is not a time for grieving, but a time for celebrating family and the connection with those family members who have passed on.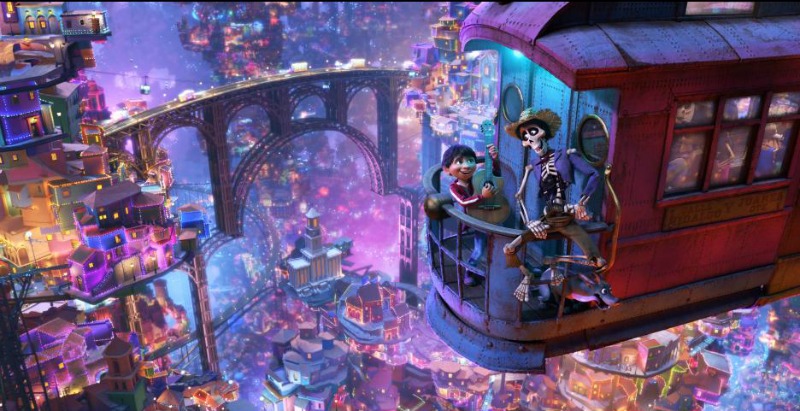 5.   Ofrendas are "altars" built to help guide the spirits of beloved family members who have passed on, back to their family members who are still living.  Ofrendas are filled with photos of the family members as well as their favorite foods and sentimental objects that were important to them.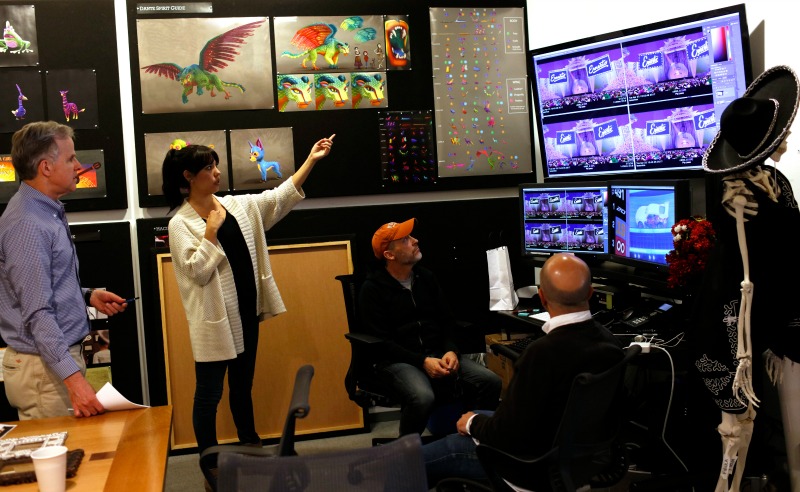 As you can see, Dia de los Muertos is about so much more than skeletons and cemeteries.  I'm so excited that I get to share this experience with all of you.  It's such a great opportunity to share a beautiful Disney/Pixar film filled with culture and deep family ties.  Be sure to check out the new trailer below and let me know what you think!
About Disney•Pixar's COCO:
Despite his family's baffling generations-old ban on music, Miguel (voice of newcomer Anthony Gonzalez) dreams of becoming an accomplished musician like his idol, Ernesto de la Cruz (voice of Benjamin Bratt). Desperate to prove his talent, Miguel finds himself in the stunning and colorful Land of the Dead following a mysterious chain of events. Along the way, he meets charming trickster Hector (voice of Gael García Bernal), and together, they set off on an extraordinary journey to unlock the real story behind Miguel's family history.