Enjoy Free Movie Nights With Tyson and Redbox #TysonFreeMovieNight
Sponsored post written by me on behalf of Tyson Foods, Inc. All opinions are entirely my own.
With all of this dreary Louisiana winter weather, it is easy to get down.  Walmart has a solution for your family that includes a night in with Tyson Foods and Redbox!  Whether it is raining, snowing, sleeting, or just plain cold; winter is always a great time to stay inside.  We love having movie nights with the kids building blanket forts and forcing the pups to play along, LOL.  I'm not so sure our pooches appreciate it, but they go along, so it must not be all bad.  When was the last time you just sat down, popped in some easy snacks for the family and just relaxed with a great movie everyone loves?  There are so many great movies out on DVD and BluRay right now, I cannot wait for the opportunity to just sit back and relax with my hubby and kiddos.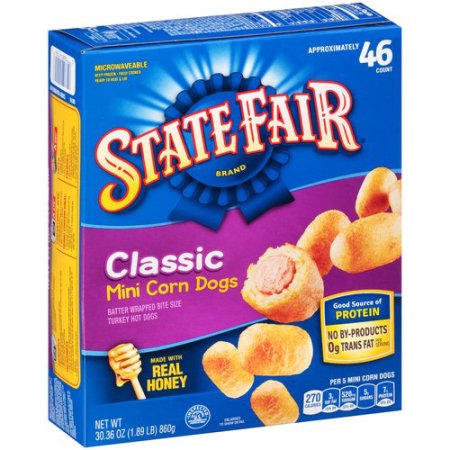 Tyson products 'Winter to Go' offer with Redbox at Walmart Supercenter and Neighborhood Market features Jimmy Dean®, State Fair®, or Tyson products which are the perfect solution for a night in. My kids absolutely love these State Fair Classic Mini Corn Dogs.  My youngest asks for them every night they know we're going to have a family night.  For their classic mini corn dogs, State Fair bite-sized hot dogs, have a sweet, smooth batter for delicious flavor. (And the protein in their corn dogs help give your kids the energy they need to play on.)
*1 promotional code per transaction. Payment card required. Charges apply for additional days. Can't be combined with other offers. Subject to additional terms. Void where prohibited.
Tyson batter dipped chicken breast tenders are made from tender, white meat chicken dipped in crunchy, crispy batter. 100% all-natural* ingredients.
*Minimally processed. No artificial ingredients.  Head on over to Free Movie Night to find out more about this super fun free movie night and all of the participating products!  I have a partial list of the products that will feature the Free Movie Night to help you navigate when you're shopping at your local Walmart:
Jimmy Dean 12 count Sausage Egg and Cheese Biscuit
Jimmy Dean  12 count Sausage Egg and Cheese Croissant
Jimmy Dean  5 count Pancakes and Sausage
Jimmy Dean  8 count Canadian Bacon Egg and Cheese English Muffin
Jimmy Dean  8 count Ham and Cheese Croissant
Jimmy Dean  8 count Sausage Egg and Cheese Biscuit
Jimmy Dean  8 count Sausage Egg and Cheese Croissant
Jimmy Dean  10 count Hot and Spicy Sausage Biscuit
Jimmy Dean  Hash Browns Sausage and Cheese
Jimmy Dean  12 count Pancakes and Sausage Blueberry
Jimmy Dean  Homestyle Sausage Biscuit
State Fair  16 count Corn Dogs
State Fair 30 count Individually Wrapped Corn Dogs
State Fair 22 count Individually Wrapped Corn Dogs
Tyson Chicken Nuggets
Tyson Chicken Fun Nuggets
Tyson Honey Battered Tenders
Get social!        Follow Walmart on Facebook         Follow Tyson Foods on Facebook