Easy Overnight Breakfast Casserole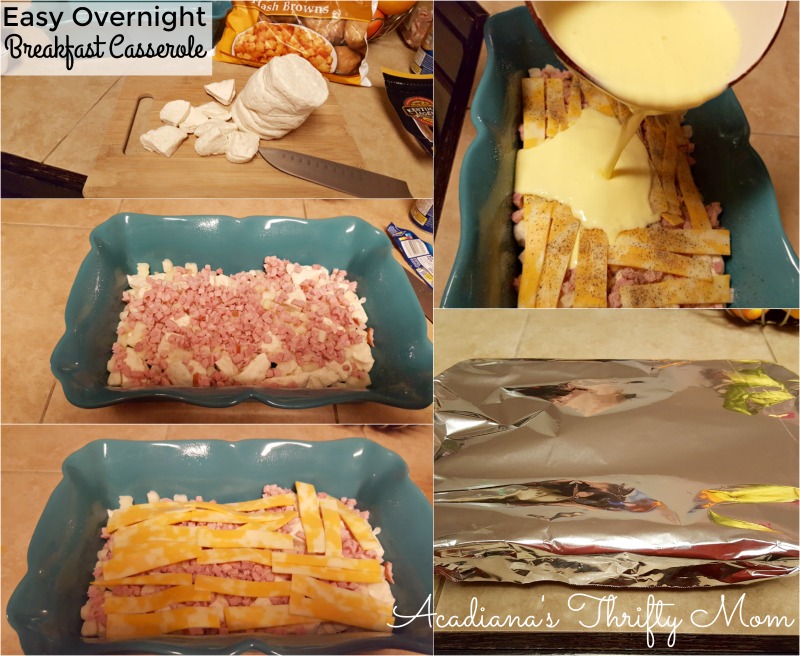 Continuing with my super easy overnight breakfast recipes, I wanted to share this easy overnight breakfast casserole with you.   This recipe is probably the most versatile of all of the overnight breakfast recipes I have posted.  I used ham and cheddar jack cheese, but you can use whatever your favorite meat and cheese combination is.  You can even substitute vegetables instead of meat or veggies with meat.  Broccoli and spinach would both be great additions to this casserole.  My kids and husband love it and have no idea that I didn't prepare the entire thing the morning I baked it.  In fact, I prepared it the night before while cleaning the kitchen from dinner.  This casserole has a great texture combination with the biscuits and potatoes.  It is very tasty and my family would love it at any meal.  So, get creative.  Make it your own and let me know hot you like it!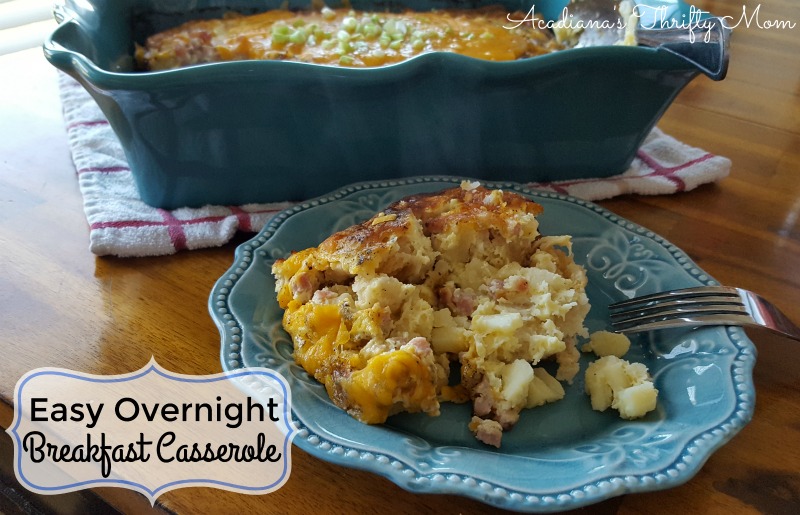 Gather your ingredients:
2 cans of large refrigerated biscuits
6 eggs
2 Tbsp Worcestershire sauce
2 cups frozen home style hash browns
6 oz (6 slices) of cheddar jack cheese – I like slices because they stay in place easier
1/2 cup shredded cheddar cheese
1 lb chopped ham
3 green onions (chopped)
Get to baking!
Spray a 9 x 11 (ish) baking pan with non-stick cooking spray.
Cut biscuits into fourths and place in the baking pan.
Sprinkle ham and potatoes on top of biscuits.
Place slices of cheese on top of ham and potatoes and sprinkle with salt and pepper to taste.
Wisk the eggs, cream and Worcestershire sauce together in a small bowl and pour over the top of the cheese.
Cover with aluminum foil and place in the refrigerator overnight.
When you are getting ready to bake the casserole, remove it from the refrigerator while you are preheating the oven to 350 degrees.
Once the oven is preheated, carefully place the casserole in the oven (still covered) and bake for 45 minutes. Eggs need to be cooked to about 150 degrees Fahrenheit.
Carefully remove from the oven and sprinkle with shredded cheddar cheese and green onions.
Serve and enjoy!