Easy Layered Skillet Nachos
Y'all, these Easy Layered Skillet Nachos are so easy and your family is going to think you are a genius!  This is my go-to recipe when I don't have time to cook a big supper, but I want something fun for the family.  It's also a great recipe for game night or when you have unexpected company.  It can be ready in 20 minutes and looks fabulous.  You can really adapt it to what you have on-hand in your kitchen too.  I always have cheese and chili on hand.  Sometimes we use tortilla chips, but sometimes we use Fritos and call it "Frito Pie" LOL  The kids don't care and they gobble it up either way.  You can really get creative with the toppings too.  I have added chopped chicken breast and ground beef to this recipe.  Guacamole or avocados are also a great addition along with a few wedges of lime to squeeze on it!  Have fun with it and make it your own!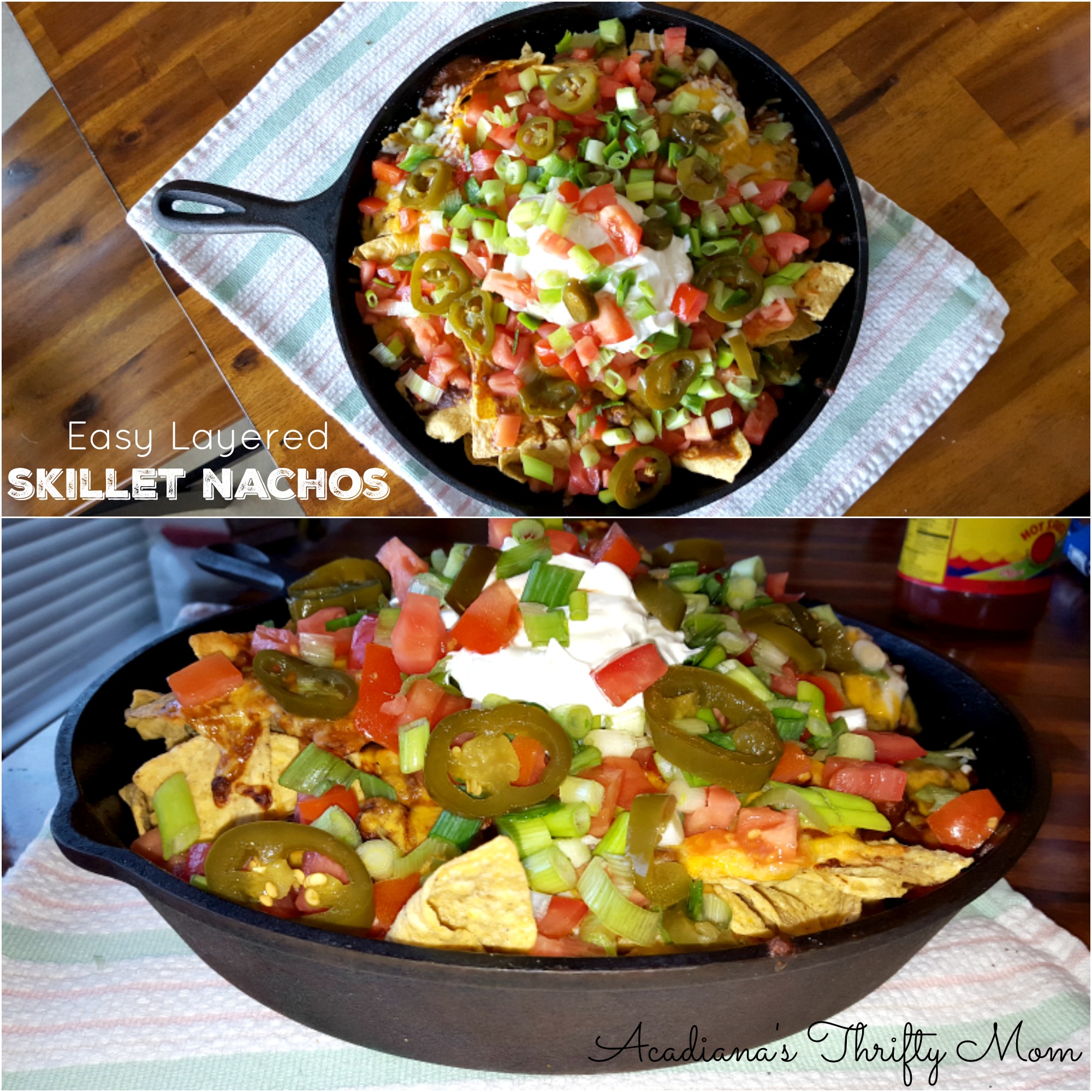 Gather your ingredients:
1 bag of tortilla chips
4 cups of your favorite chili, heated
2 cups of shredded cheddar cheese
1 tomato diced
1/2 cup jalapeno slices
3 green onions, diced
1/2 cup sour cream
Get to layering:
Spread 1/2 bag of tortilla chips on bottom of iron skillet
drizzle 2 cups of chili on top of the tortilla chips
spread 1 cup of cheddar cheese on top of chili
Layer these three ingredients again
Place in oven, preheated to 350 degrees for 15-20 minutes (until cheese is melted)
Carefully remove from oven and add the rest of the ingredients.
Serve while warm and ENJOY!