Classic Southern Pimento Cheese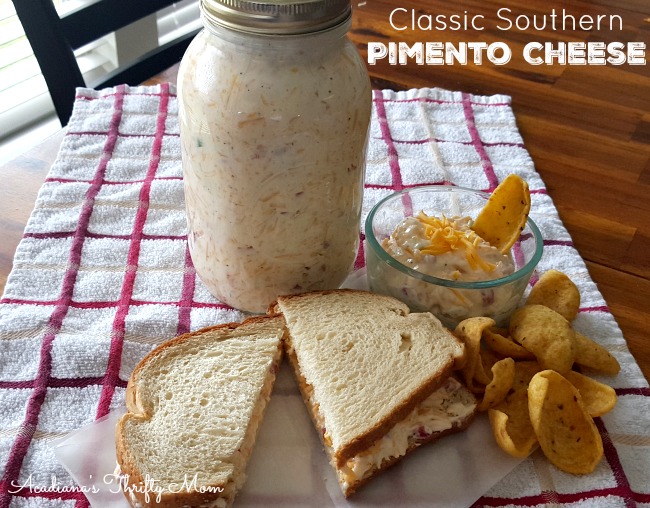 This classic southern pimento cheese recipe is one from my childhood archives!  My grandmother made this every summer.  Although it will never taste just like it did when my grandmother made it; this one is pretty stinkin' close.  I added a little flare to mine that you are welcome to use or simply leave out.  You can even use American cheese in place of cheddar cheese.  I've even seen it made with pepper jack cheese, YUM!  I may try that one day 🙂  This pimento cheese spread is also excellent over your favorite grilled burger.  If you've never tried that, you really should.  Just plop a big spoonful of pimento cheese on top of your burger right after it comes off the grill and that's all you'll need.
Gather your ingredients
1 1/2 cups mayonnaise
1 (4-oz.) jar diced pimientos, drained
1 jalapeno seeded and diced
16 oz Cheddar cheese, shredded (you can even use American cheese)
salt and pepper to taste
Get to mixing:
Mix all of the ingredients above and place in air tight container.  I love using Mason jars for my pimento cheese.  It will keep for about a week in the refrigerator 🙂
Let it sit in the refrigerator for about 2 hours before serving.  ENJOY!