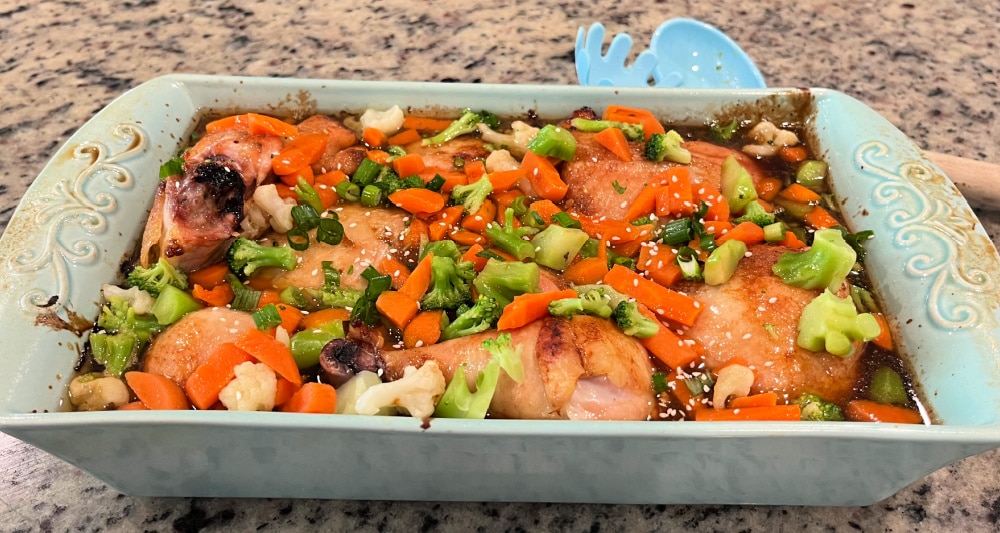 This Easy Baked Chicken Teriyaki is a staple around our house. When I say it's a staple, I mean we eat this dish twice a month at the very least. It is so easy to make and costs around $10 for our family of four. That is a win every single time.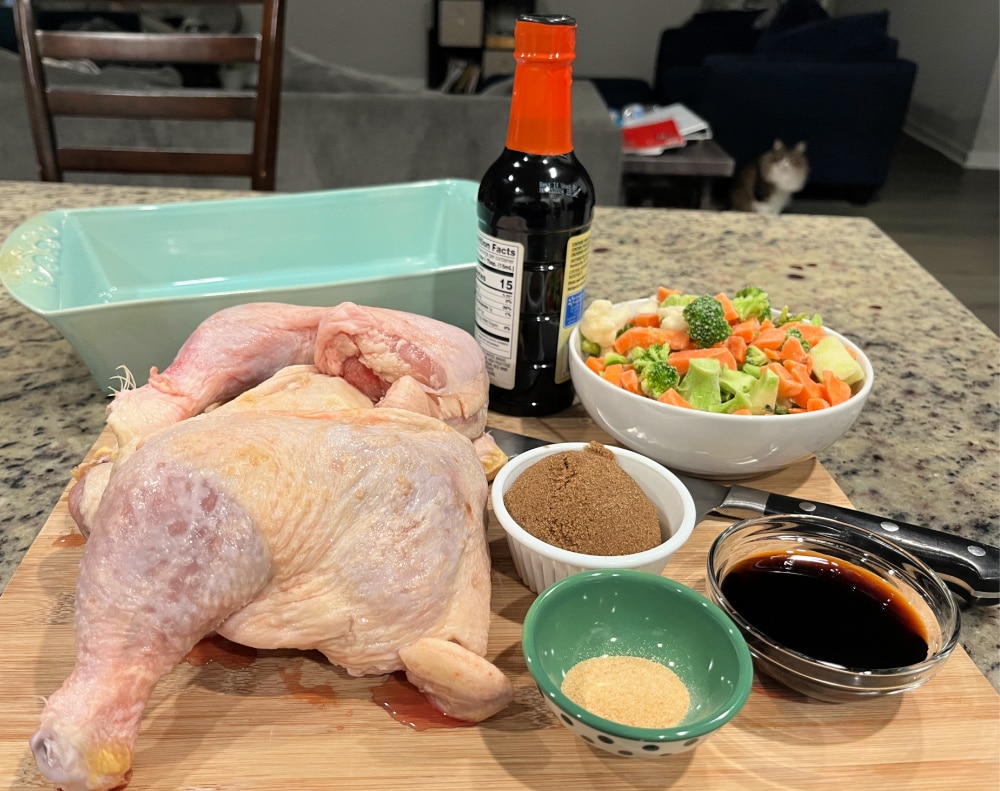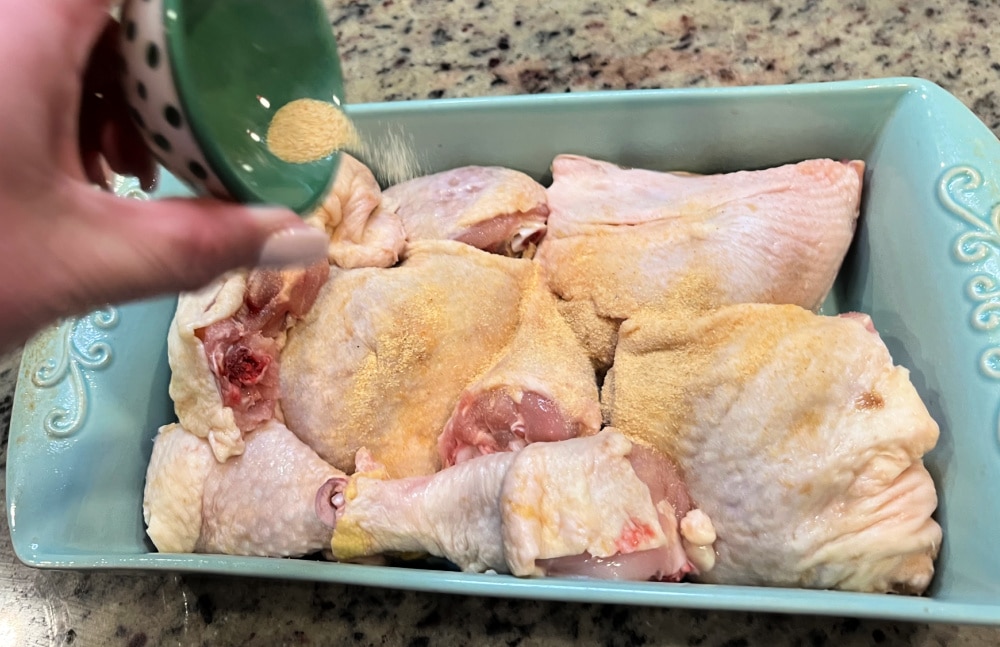 A co-worker of mine shared this recipe with me and I slowly changed it to fit the taste of my crew. One of my favorite things about this Easy Baked Chicken Teriyaki is how versatile it is. You can really use any seasoning your family likes and their favorite frozen or fresh veggies. Adding pineapple to this recipe tastes amazing too!
I am always conscientious of prices of food. You can use leg quarters and cut them into leg and thigh sections for this recipe as well. This week, I was able to find leg quarters for 39 cents a pound. This makes this recipe come out to less than $10 for my family of 4. That is a win all around, especially when you're feeding teenagers.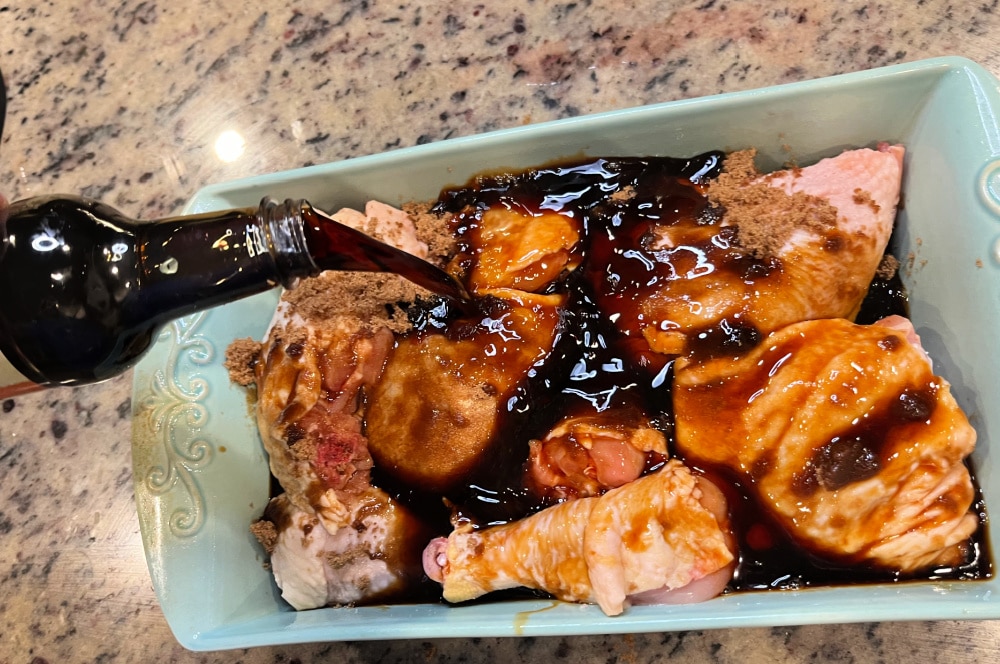 As the mom of three kiddos; raising them alone can be tough. Money is tight and time is even tighter. This recipe is perfect for work days. I put it in the oven and let it bake while I'm getting ready for work in the morning and turn the rice pot on. By the time I'm leaving for work, it's ready. I unplug the rice pot and put the pan of chicken on top of the stove for the evening when we get home.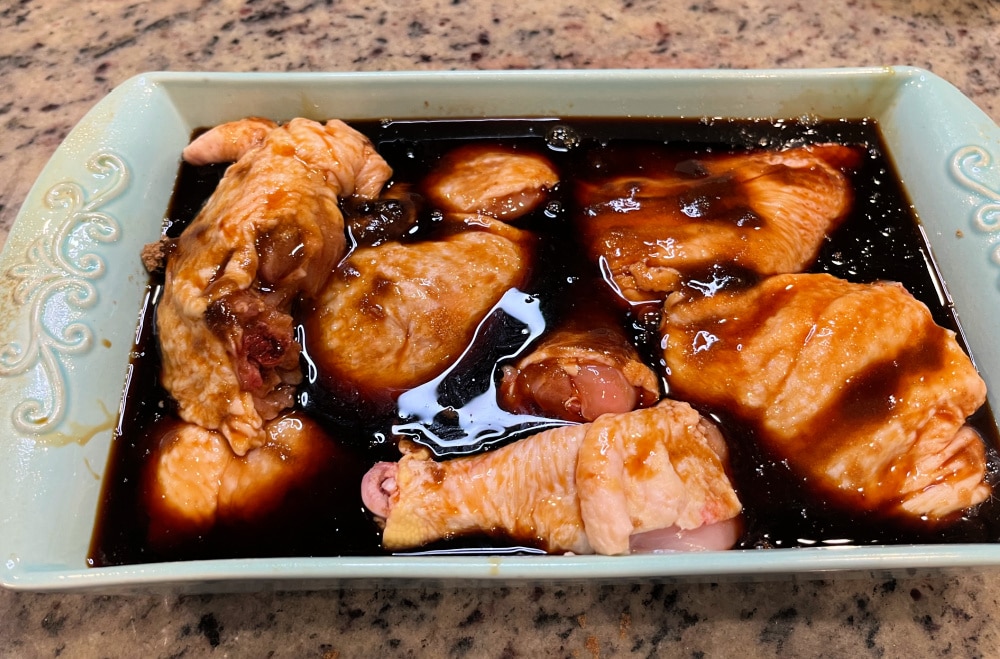 I have also switched out Jerk chicken marinade with this recipe and it tastes so good! You can keep everything exactly the same and just change out the type of marinade to get almost any flavor you want. Just go to your local grocery store and have a blast! Try them all and let me know what you like and what wasn't the best.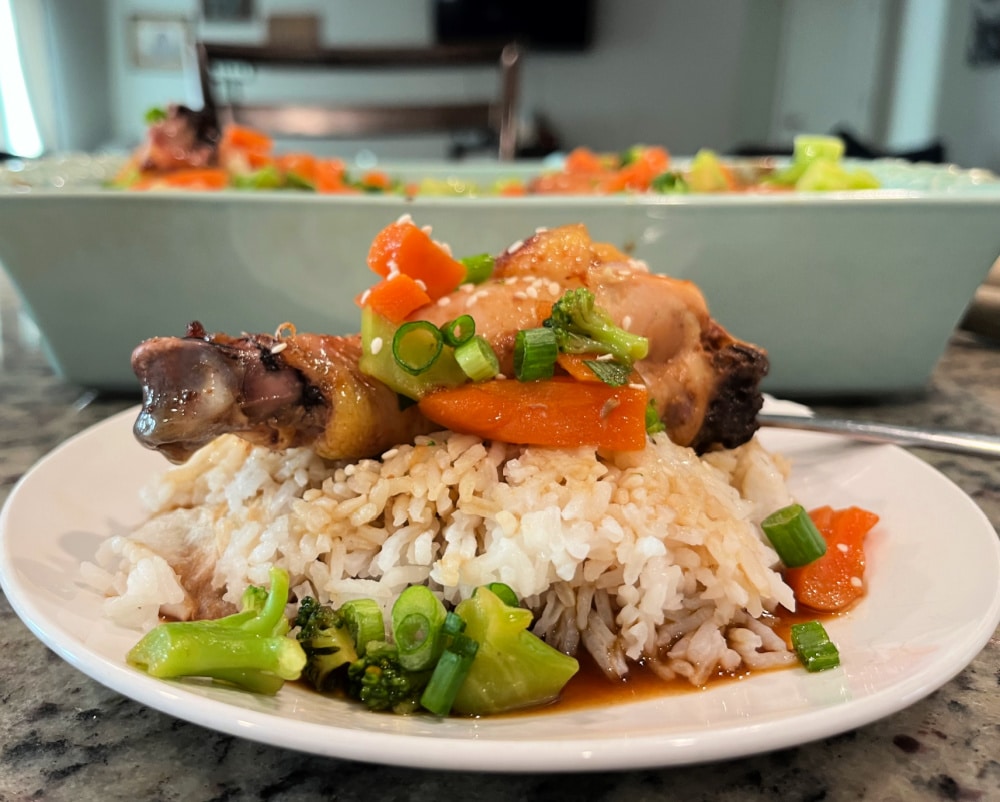 Speaking of vegetables and add them in at the end. I use one 10 ounce bag of frozen veggies, but there is definitely room for 2 bags of veggies in this dish. I use the california vegetables. Broccoli florets and asparagus spears both pair very well with this dish. I serve this Easy Baked Chicken Teriyaki over rice. It makes a delicious sauce or gravy that is perfect with your favorite rice.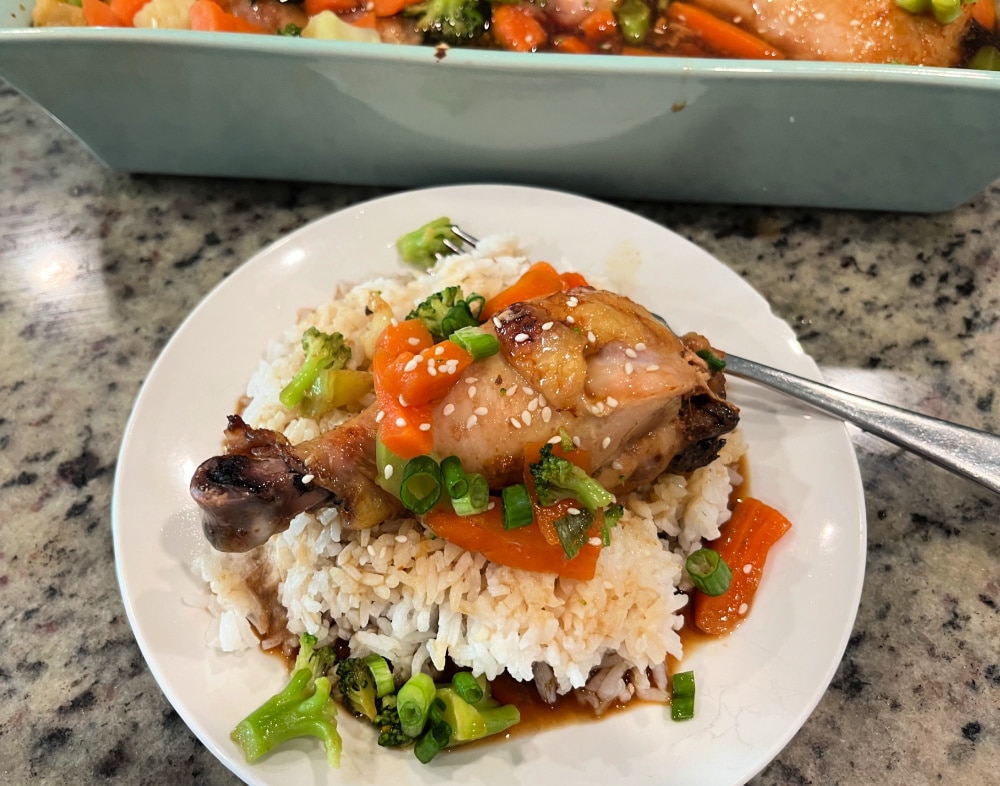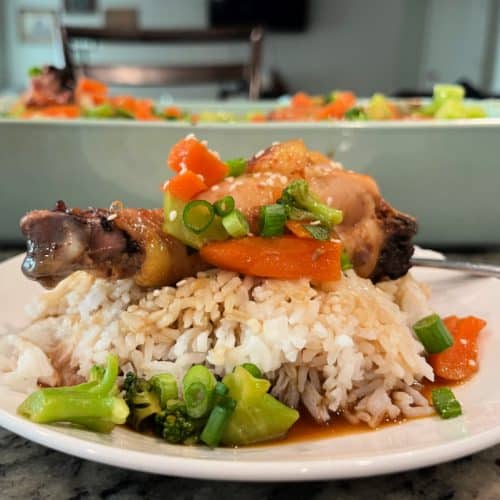 Easy Baked Chicken Teriyaki
Ingredients
16-20

oz

Teriyaki sauce

1/3

cup

Brown sugar

1

Tbsp

Garlic powder

1/3

cup

Soy sauce

8

pieces

Chicken legs and/or thighs

10-12

oz

Frozen veggies
Instructions
Preheat oven to 400 degrees farenheit.

Place the chicken in a pan that has been prepared by spraying with non-stick cooking spray.

Sprinkle garlic powder and brown sugar over each chicken piece.

Pour soy sauce over all of the chicken.

Pour teriyaki sauce over all of the chicken.

Carefully place dish in preheated oven and bake for 45 minutes to an hour.

Prepare frozen veggies as directed on package.

Carefully remove dish from oven and pour veggies over chicken and coat in sauce from chicken.

Serve by itself or over rice or pasta.