DIY ~ Alcohol Free All Natural Hand Sanitizer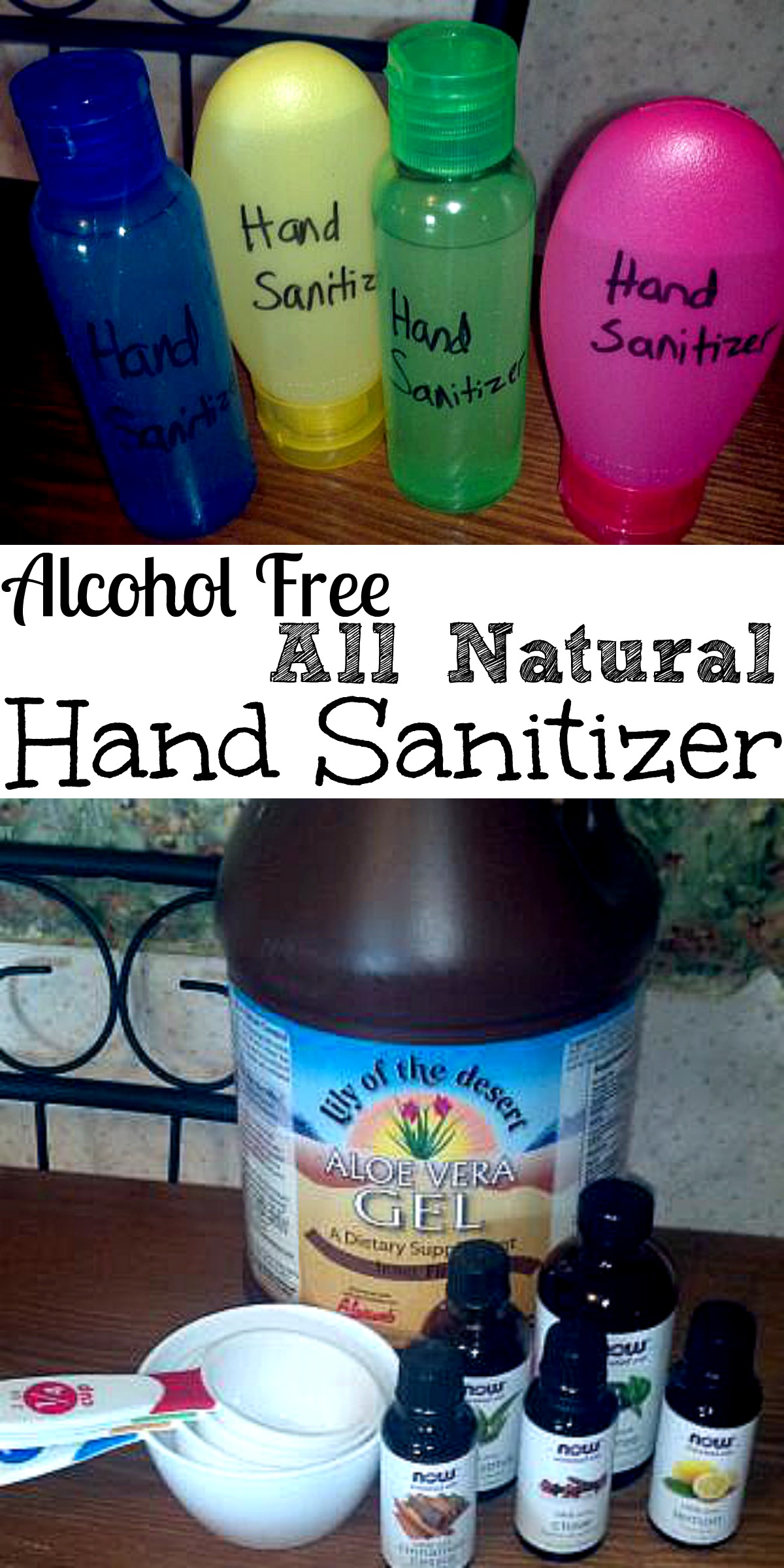 Okay, to use hand sanitizer or not use hand sanitizer….THAT is the question LOL Well, my family LOVES using hand sanitizer, but we hate the way it leaves our hands so dry! We found a great recipe for DIY alcohol-free hand sanitizer and tweeked it a bit to fit our needs 🙂 This on smells great and does not dry out your skin.
Gather your ingredients:
Aloe Vera Gel
Tea tree essential oil
Cinnamon essential oil
Lemon essential Oil
Clove essential oil
eucalyptus essential oil
Mix your ingredients:
2 cups aloe vera gel
1/4 tsp each: tea tree, cinnamon, lemon, clove, & eucalyptus oil.
After mixing your ingredients, use a funnel to pour the mixture into
recycled hand sanitizer bottles or bottles you purchased 🙂