Disneynature Welcomes John Krasinski into the family as the narrator of Born In China #BornInChina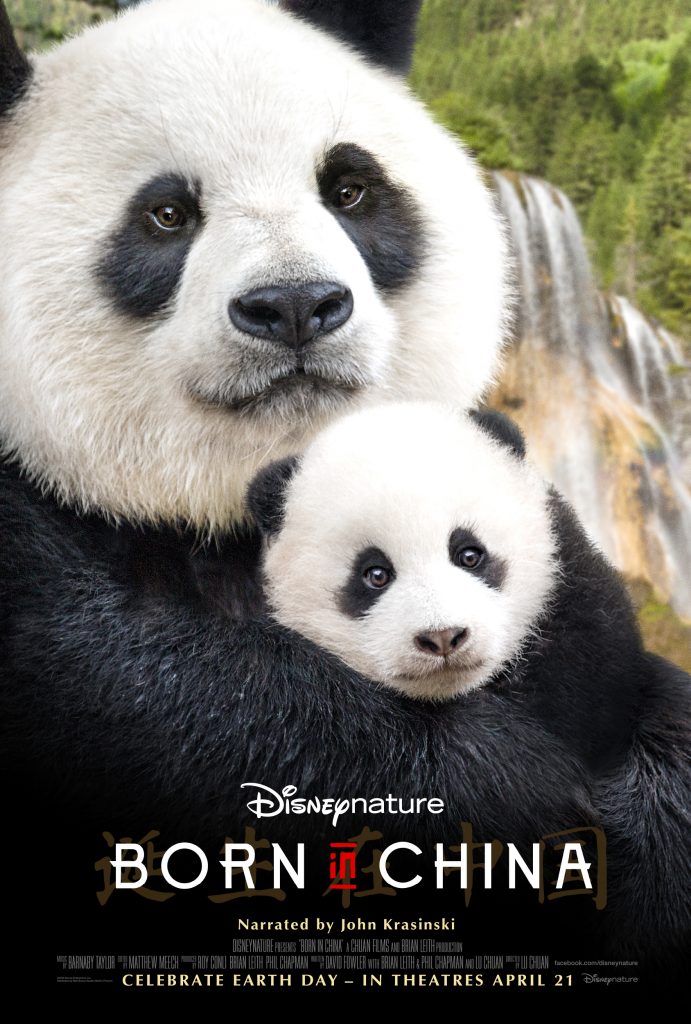 The Born In China poster is also now up and we have an Activity Packet and Educator's Guide below.   John Krasinski is going to be narrating this newest Disneynature film and I cannot wait!  I just LOVE, LOVE, LOVE Disneynature films.  Not only am I a fan of documentaries, but I love that they teach our children to love the world around them.  Disneynature films come with a message and help along the way for teaching the next generation to love and appreciate their world.   I cannot wait to hear John Krasinski's take on this lates Disneynature film:  "I've been a huge fan of the Disneynature films for a really long time," said Krasinski. "I think I've seen them all a couple times and to be asked to be a part of something that I feel is not only so beautiful and such great storytelling, but is so important, I was honored to be a part of it. To find this unbelievable landscape that was far beyond the cities and the bustling crowds of the China that I thought I knew was just fascinating."
Download Your Born In China Activity Pack         Download your Born In China Educator's Guide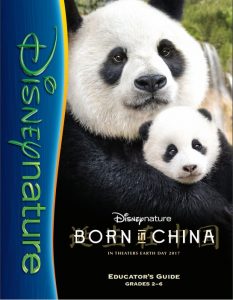 About Disneynature's Born In China:
Narrated by John Krasinski ("13 Hours: The Secret Soldiers of Benghazi," NBC's "The Office," "Amazon's "Jack Ryan"), Disneynature's new True Life Adventure film "Born In China" takes an epic journey into the wilds of China where few people have ever ventured. Following the stories of three animal families, the film transports audiences to some of the most extreme environments on Earth to witness some of the most intimate moments ever captured in a nature film. A doting panda bear mother guides her growing baby as she begins to explore and seek independence. A two-year-old golden monkey who feels displaced by his new baby sister joins up with a group of free-spirited outcasts. And a mother snow leopard—an elusive animal rarely caught on camera—faces the very real drama of raising her two cubs in one of the harshest and most unforgiving environments on the planet. Featuring stunning, never-before-seen imagery, the film navigates China's vast terrain—from the frigid mountains to the heart of the bamboo forest—on the wings of red-crowned cranes, seamlessly tying the extraordinary tales together. Opening in U.S. theaters on Earth Day 2017, "Born in China" is directed by accomplished Chinese filmmaker Lu Chuan, and produced by Disney's Roy Conli and renowned nature filmmakers Brian Leith and Phil Chapman.
Like Disneynature on Facebook
Follow Disneynature on Twitter
Follow Disneynature on Tumbler
Follow Disneynature on Instagram
Visit the official Born In China website
Born In China is rated G and opens in theatres everywhere April 21, 2017!