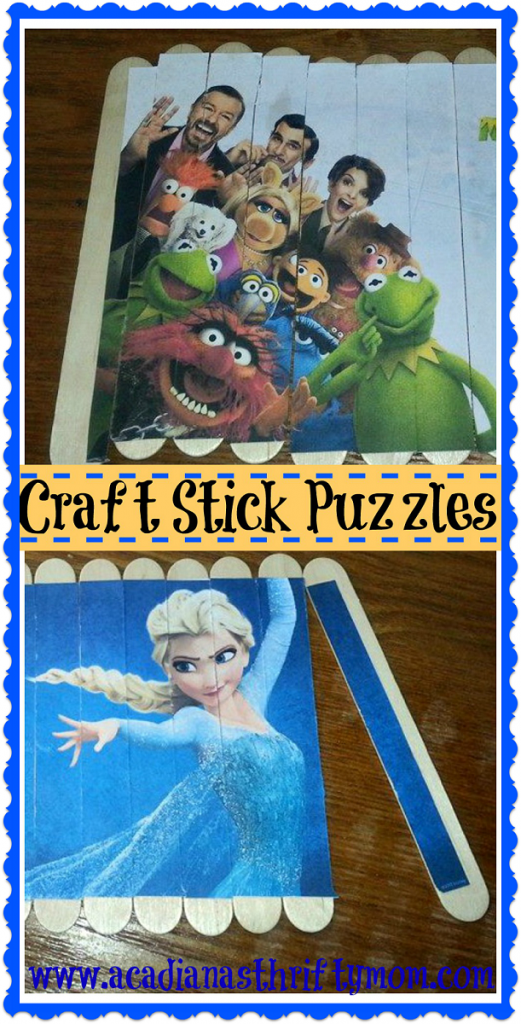 Craft or Popsicle Stick Puzzles
We had a blast making these Craft/popsicle stick puzzles!  We were recently looking at puzzles in the store to buy for the kids and I was very surprised to see that many of the larger puzzles are over $20 a piece!  To me, that is crazy!  The kids and I started looking for ways to entertain and learn without breaking the bank.  With 3 kids; even the cheapest toys can become very expensive very quickly.  Besides, my kids think I'm a genius when I make anything for them LOL  This project needs to be done with very close supervision by an adult.
Gather your supplies:
5×7  printed picture (We used Disney movie pictures we printed from the internet)
Popsicle/craft  sticks (we used the wide ones)
Spray adhesive
Tape (use either scotch or masking)
Exacto/craft knife
Cutting surface (we used cardboard)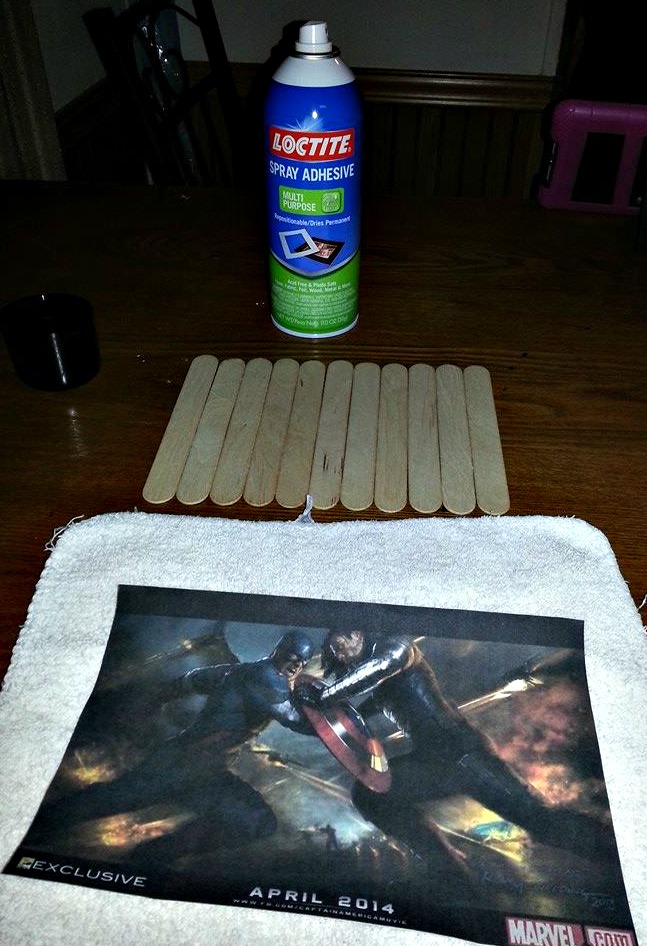 Get to crafting:
Lay popsicle sticks side-by-side on top of the picture you want to make into a puzzle. We used 10 wide sticks for a standard 5×7 picture.
Use two straight edges to tap the sticks until they are lined up evenly and close (we used books).
Replace misshapen craft sticks so your puzzle will lay flat.
Carefully place tape across the lined-up popsicle sticks you are going to need to flip the sticks, so be generous with the tape 😀
Spray the back of the picture generously with spray adhesive (this step is for the adults).
Slowly lay your picture on top of the craft sticks and press flat with hands.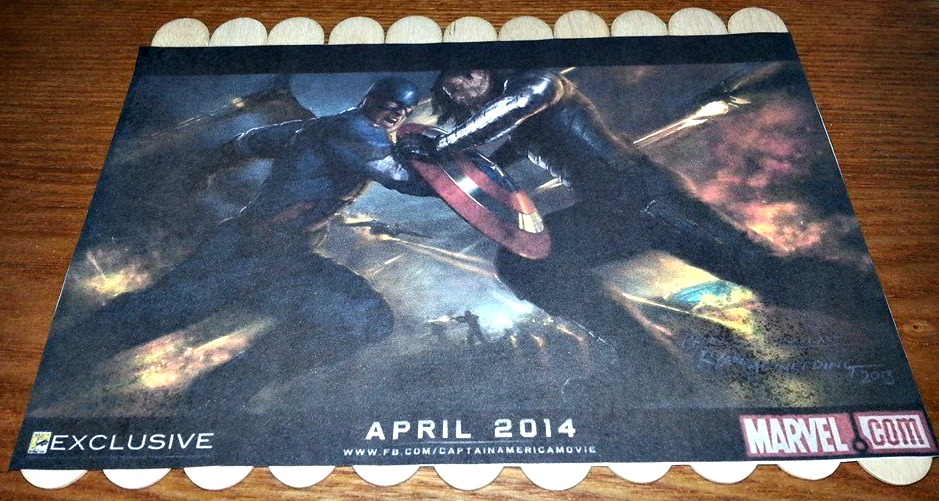 Allow to dry for at least one hour
Using a Exacto knife, cut between each stick. This is something for the adults.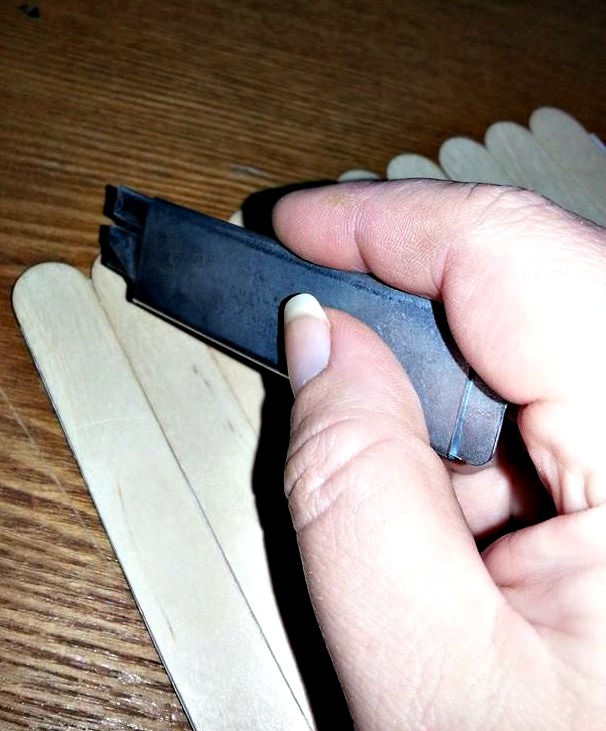 Separate each stick and shuffle them up!
Enjoy!  My kids had a BLAST with them
We placed ours in labeled ziplock bags for easy storage.