Come Take A Wild Ride With Me Through Disney/Pixar's Cars 3 #Cars3
*I received an all expenses paid trip to Los Angeles for the coverage of several press events for Disney. All opinions are 100% my own and I only recommend events and shows that are a great fit for my readers.
Sometimes we watch a movie that gets us to thinking and rethinking.  For me, Cars 3 was one of those movies.  People have asked (a LOT) how I felt Cars 3 stacked up to the other two Cars movies and now I'm ready to tell everyone!  It is my favorite….eeeeekkkk….I may get some push-back on this idea, but I am still reeling from the ending and the twists along the way that got us to that ending.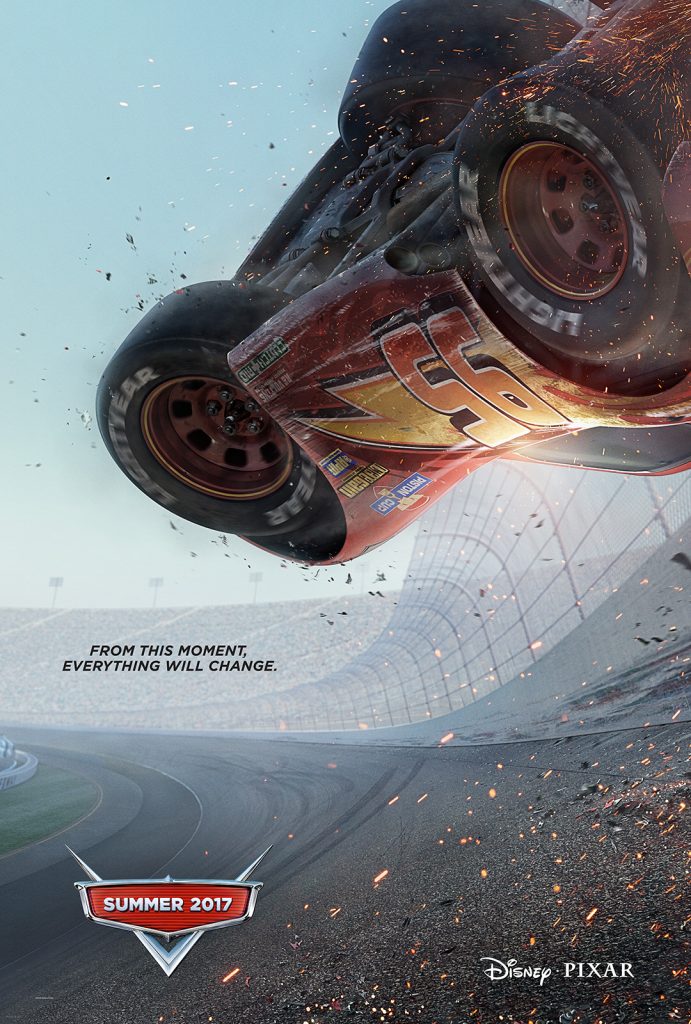 I'm going to be completely honest here; the entire experience of seeing Cars 3 for the first time was very exciting.  Then, I saw it a second time, and that was even more exciting!  Disney/Pixar really knows how to make a girl feel special.  With that being said; Cars 3 was not, at all, what I had expected.  I was sitting at home trying to imagine what the third in a series of three films about animated cars could possibly be like and, honestly, was having a hard time getting my creativity on-board for this one.  Boy, oh boy, was I wrong!  Cars 3 was not, at all, what I had expected.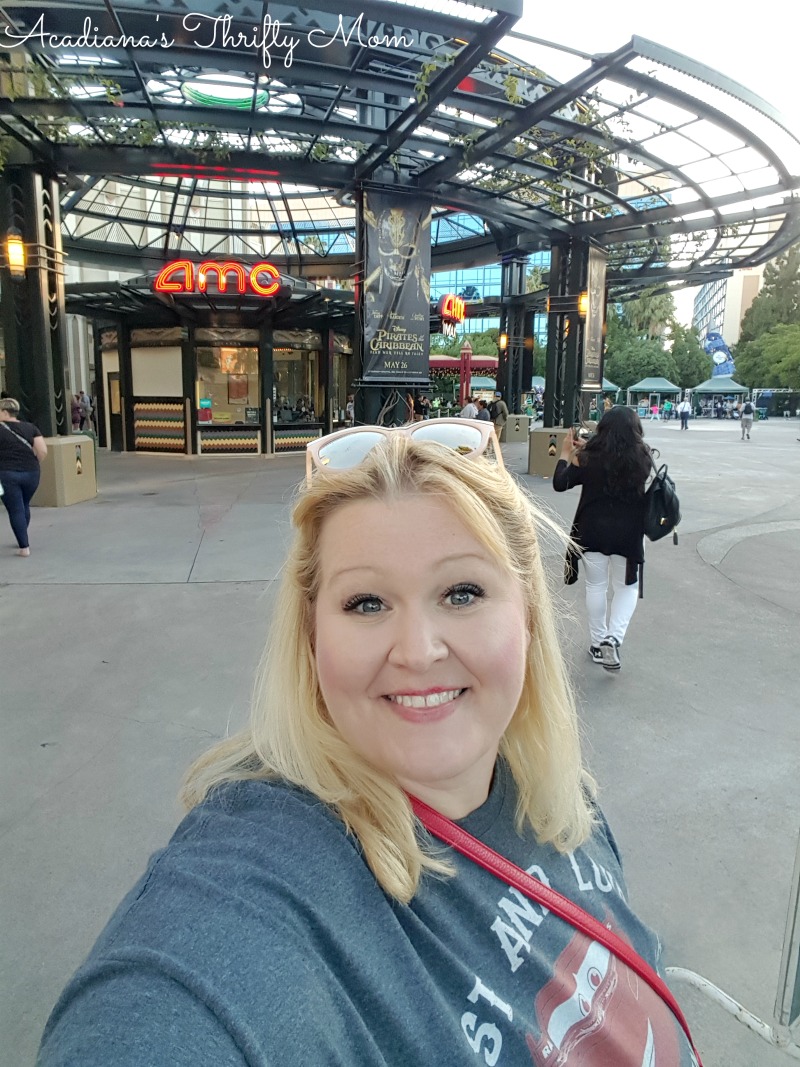 I don't want to give away too much of the plot, so I'll just say this; there was some unexpected girl power happening!  For a film that has been, historically, geared toward boys; I was pleasantly surprised at the wink at the girly side.  I say a *wink* because Cars 3 is definitely still your muscle car extravaganza in an animated form, but us girls get a big piece of the action this time.  I've heard some talk about how this came to be and whether this is a "feminist" or "girl power" movie.  I don't have any official word from Disney/Pixar on this, but after spending the weekend with the cast, director, and producer; my opinion is that it just happened and you're going to LOVE the way it *happened*.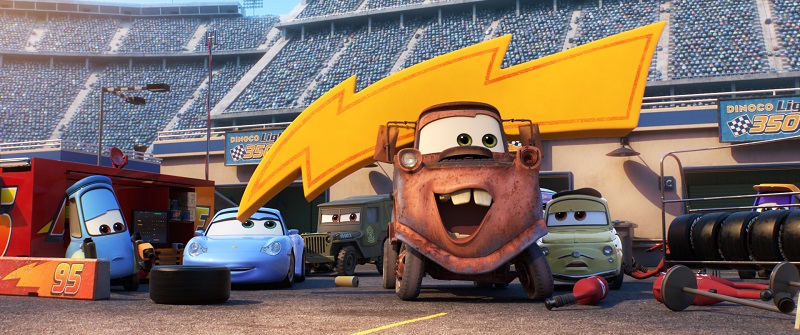 Lightning McQueen is still Lightning McQueen and Mater is still Mater.  We have lots of laughs and fun antics with McQueen (voiced by Owen Wilson), Mater (Larry the Cable Guy), Luigi and the gang.  I even laughed out loud a few times.  Doc Hudson is pulled back in for an emotional tribute and you're going to love the *family ties* undertone.  We all get a peek into how McQueen is dealing with the loss of his long-time mentor.  A new character, Cruz Ramirez (voiced by Cristela Alonzo), is introduced as Lightning McQueen's trainer.  You see, McQueen has competition on the race track as he is aging and his competitors are getting younger every race.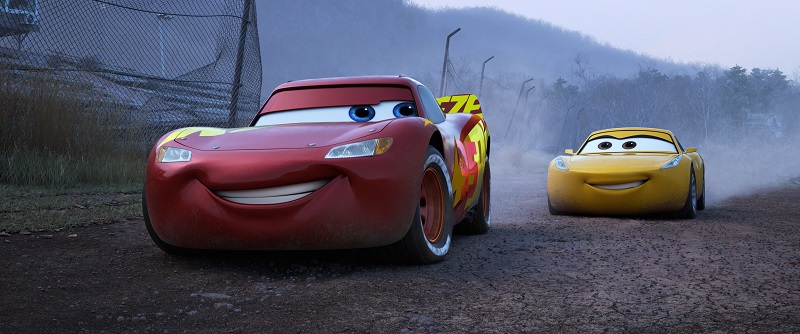 There are so many amazing transformations that happen during this film.  I want to share them all with you, but I want you so see it for yourself first!  So, go ahead, take the whole family to see Cars 3.  It is my favorite in the Cars line up so far!  Cars 3 opens in theaters everywhere June 16.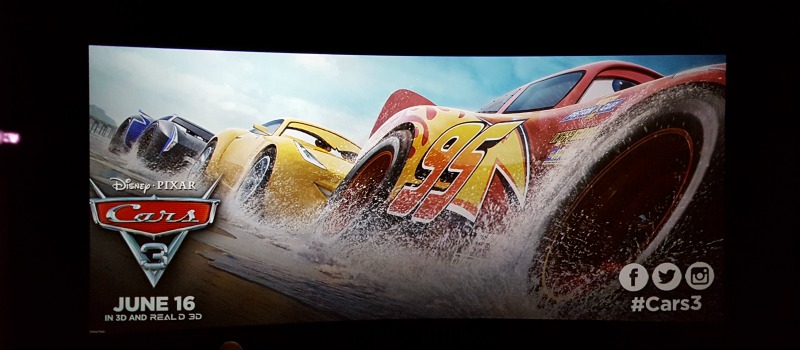 We can't talk about Cars 3 without telling you about LOU!  LOU is the new Disney/Pixar short film that shows in front of Cars 3.  LOU is a short film about a little boy who bullies his school mates on the playground, but learns a valuable lesson from the toys he has taken from the other children.  You are going to love this adorable story of how love prevails over, even the meanest schoolyard bully <3
About Cars 3:
Blindsided by a new generation of blazing-fast racers, the legendary Lightning McQueen (voice of Owen Wilson) is suddenly pushed out of the sport he loves. To get back in the game, he will need the help of an eager young race technician, Cruz Ramirez (voice of Cristela Alonzo), with her own plan to win, plus inspiration from the late Fabulous Hudson Hornet and a few unexpected turns. Proving that #95 isn't through yet will test the heart of a champion on Piston Cup Racing's biggest stage! Directed by Brian Fee (storyboard artist "Cars," "Cars 2") and produced by Kevin Reher ("A Bug's Life," "La Luna" short), "Cars 3" cruises into theaters on June 16, 2017.
Like CARS on Facebook
Follow CARS on Twitter
Follow CARS on Instagram
Subscribe to the Disney/Pixar YouTube channel here
Visit the official CARS 3 website here
CARS 3 races into theatres everywhere on June 16th!