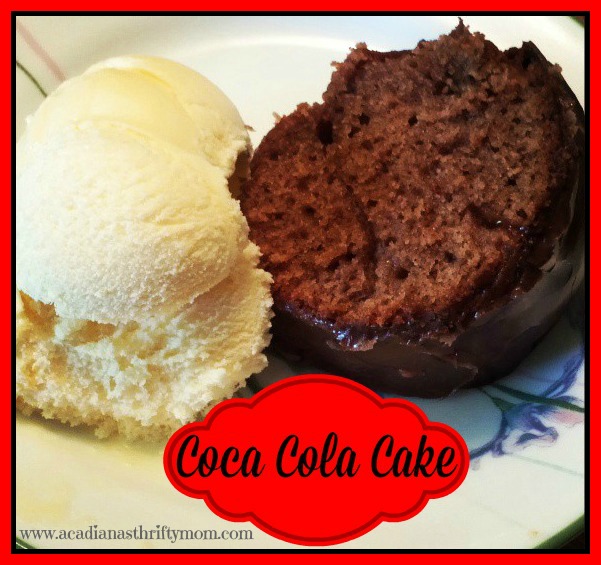 Coca Cola Cake
I always make 2 of these at a time because it is a favorite of my husband's. There are many variations to this recipe, but this is our favorite! This cake is very moist and rich.
Gather your ingredients:
Cake:
1 cup Coca Cola (do not use diet)
1/2 cup vegetable oil
1 stick butter or margarine
1/8 cup cocoa
2 cups sugar
2 cups all purpose flour
1/2 teaspoon salt
2 eggs
1/2 cup buttermilk (if you don't have buttermilk; substitute 1/2 cup whole milk & 1 tsp vinegar)
1 teaspoon baking soda
1 teaspoon vanilla extract
Frosting:
1 stick butter
1/8 cup cocoa
1/4 cup of milk
1 teaspoon almond extract
4 cups confectioner's sugar
Get to cookin':
In a saucepan, mix Coca Cola, oil, butter and cocoa and bring to a boil. In another bowl, combine the sugar,
flour and salt. Pour the boiling Cola mixture over the flour mixture and beat well. Add the eggs, buttermilk(milk and vinegar), baking soda and vanilla extract and beat well. Pour mixture into a greased and floured fluted baking pan and bake at 350 degrees for 35-40 minutes. Remove pan. Cool before frosting.
Frosting: In a saucepan, combine the butter, cocoa, and milk. Heat until the butter melts. Beat in the remaining
ingredients and spread on the cake while it's warm.