Chicken Cordon Bleu Casserole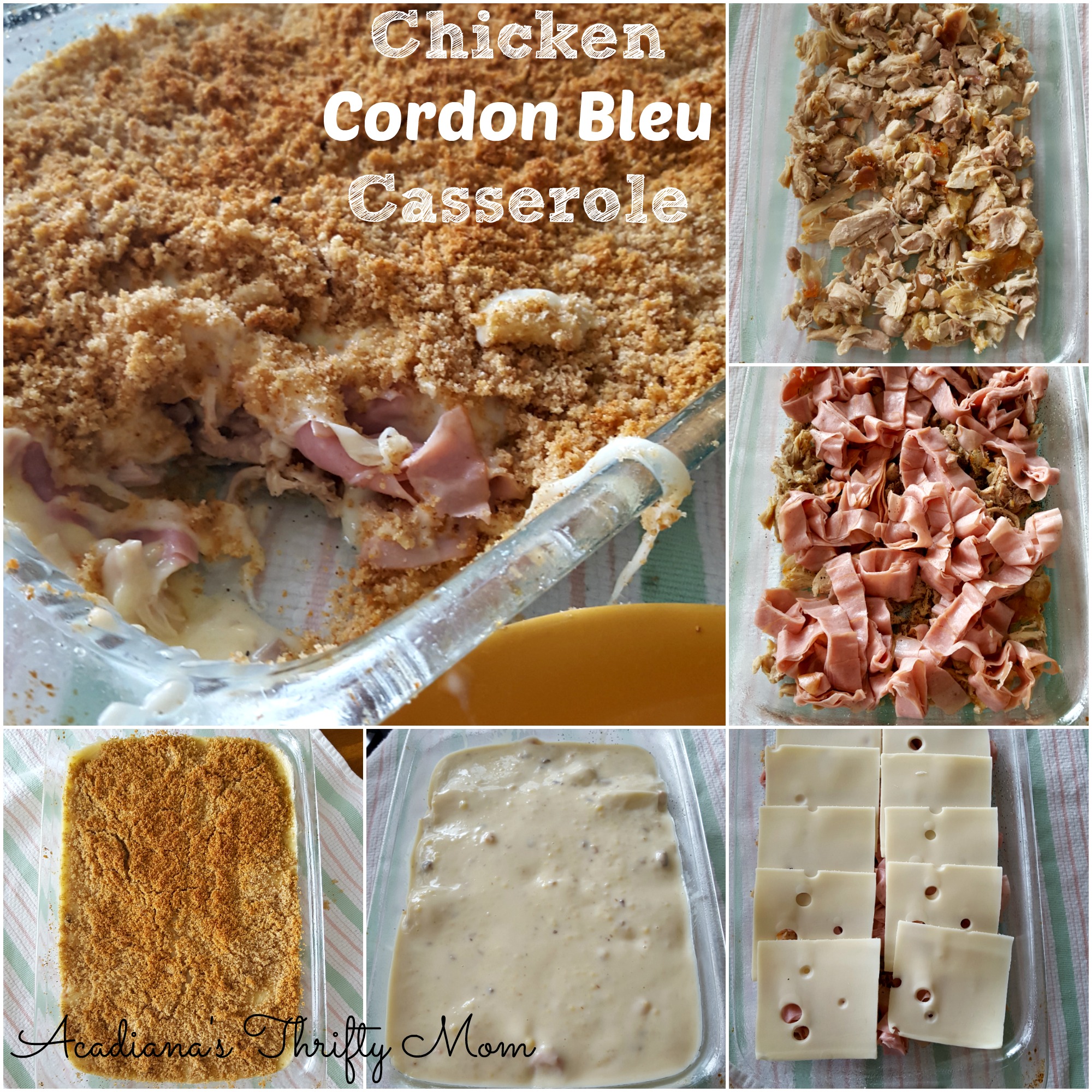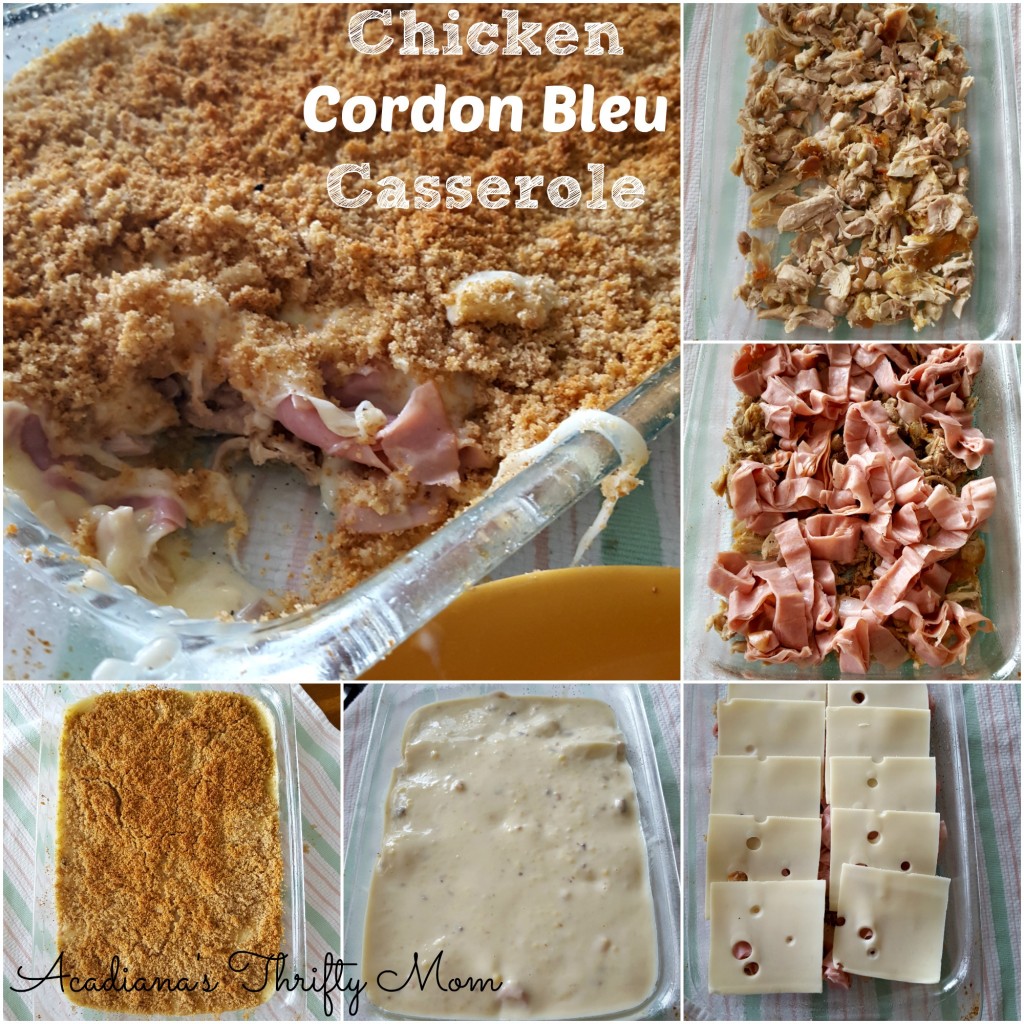 You are going to love this Chicken Cordon Bleu Casserole!  This is perfect if you're looking to please a crowd and can easily be doubled or even tripled to take to your next holiday gathering.  My kids get so excited when they see that I bought Swiss cheese because they know what it means!  You are going to LOVE how easy this is to make and your family is absolutely going to rave over it.  When I find chicken breast on sale, I love to cook them ahead of time, chop them up and freeze them.  All you have left to do is layer this all out and pop it in the oven.  I hope your family enjoys one of our favorite family recipes 😀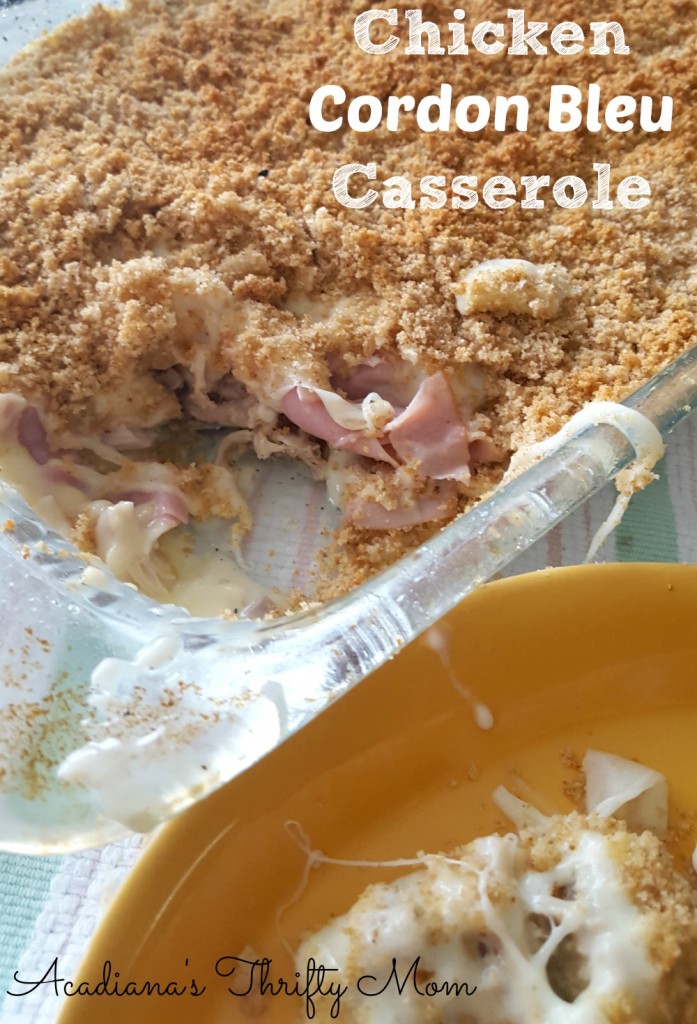 Gather your ingredients:
3 whole chicken breasts, cooked and shredded
12 oz  deli sliced ham, chopped
8 oz sliced swiss cheese
For the sauce:
1 can cream of chicken soup
1 can cream of mushroom soup
1 cup milk
½ tsp Smoked Paprika
salt and pepper to taste
For the topping:
1 1/2 cup Breadcrumbs
1/2 stick butter or margarine, melted
1 1/2 tsp Dried Parsley
Get to cooking:
Mix all of the ingredients for the sauce in a medium sauce pan on medium heat until just simmering then turn off the heat, but leave on the stove to keep it warm.
Mix the topping ingredients together in a medium mixing bowl and set aside.
Prepare an 11 inch baking pan with non-stick cooking spray and begin by layering half of your chicken on the bottom of the pan.  Layer half of the ham on top of the chicken and half of the cheese on top of the ham.  Carefully pour half of the cream of soup mixture on top of the cheese.
Begin layering with the chicken and repeat all of the steps and top with bread crumb mixture.
Bake in an oven preheated to 350 degrees for 30 minutes or until golden brown on top.
Enjoy!