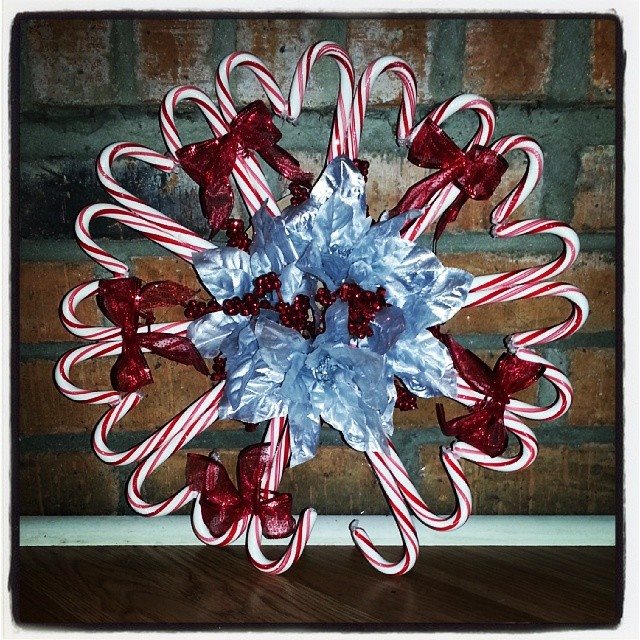 This project was so much fun and surprisingly EASY! I have seen these all over the place and decided to attempt my own. I did put my own spin on it since I am convinced that this will not last through the Christmas season without the cardboard reinforcement I used. You can decorate these as you see fit. It cost me around $5 to make this one. I would not recommend hanging these on a door as they will be fragile.
Gather your supplies:
20 Candy canes
Hot glue gun
1 Cardboard circle 4 – 6 inches in diameter
Bows, flowers, beads, ribbon, etc. for decoration
Get to crafting!:
1. Glue candy canes in two's back to back until you have 10 sets of 2 like you see here:


2. Tie bows, ribbons, etc onto your candy canes in sets of 2.
3. Glue the candy canes in the shape of a heart until you have a wreath. Glue the tips together and the bottom of the candy canes onto the cardboard for stability like below.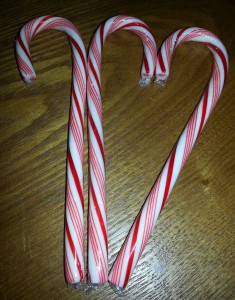 4. Decorate your wreath as you want and make it your own!
ENJOY!!!!