Campfire Ice Cream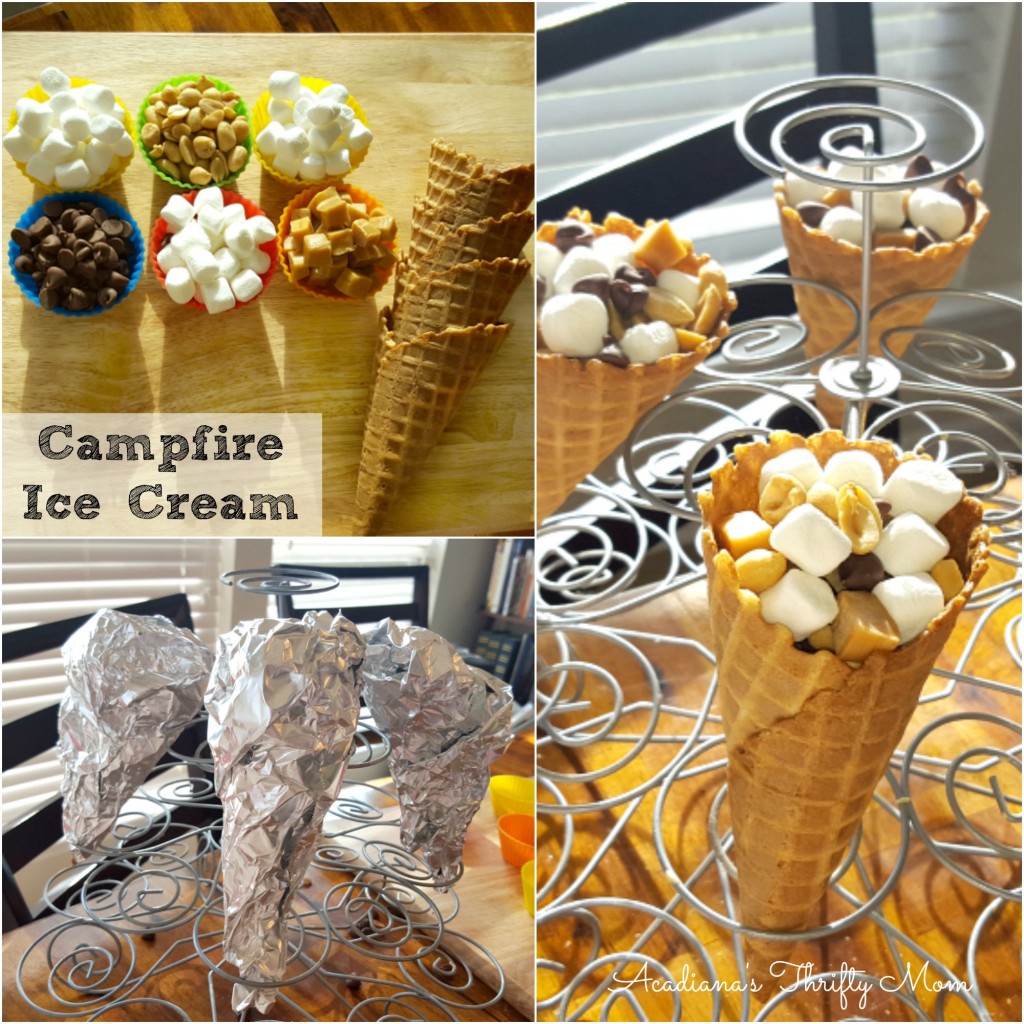 What can possibly be more fun than s'mores when you're cooking out?  These Campfire Ice Cream cones can, that's for sure!  I usually make these when we're camping, but our camping trip was cut short this weekend due to thunderstorms, so we made these on the grill! They were just as much fun and as delicious! Here's the super easy peasy, fun recipe for home or camping!
Gather ingredients:
Ice cream cones ~ sugar or waffle cones work best
Milk chocolate chips
Miniature marshmallows
White chocolate chips
Caramel squares ~ cut into quarters
Peanuts
Anything else you may want to add!
Dried fruit and different kinds of nuts work GREAT!
Gather your supplies!  (Never throw away old pots and pans, they can always be repurposed)
Let each camper fill their cone with their favorite goodies!  I always put 4-5 marshmallows in the bottom of the cone to keep it from leaking.
Wrap the cone in foil and stick on the grill or campfire!
Let warm for 10-20 minutes depending on the temperature of the fire.
Carefully remove from the grill and let stand for 5 minutes.
Unwrap and enjoy! I always rewrap with a paper towel or napkin. Be very careful the filling can get very hot!
*NEVER LEAVE CHILDREN UNATTENDED BY A FIRE OR HEAT SOURCE!