This Cajun Crawfish Cornbread is going to change the way you cook! We make this several times a year for different family gatherings. Crawfish cornbread is a staple for our Mardi Gras celebrations and this recipe is a family favorite. I also make this dish for Christmas, Easter, and Thanksgiving gatherings. It is a great addition to any table.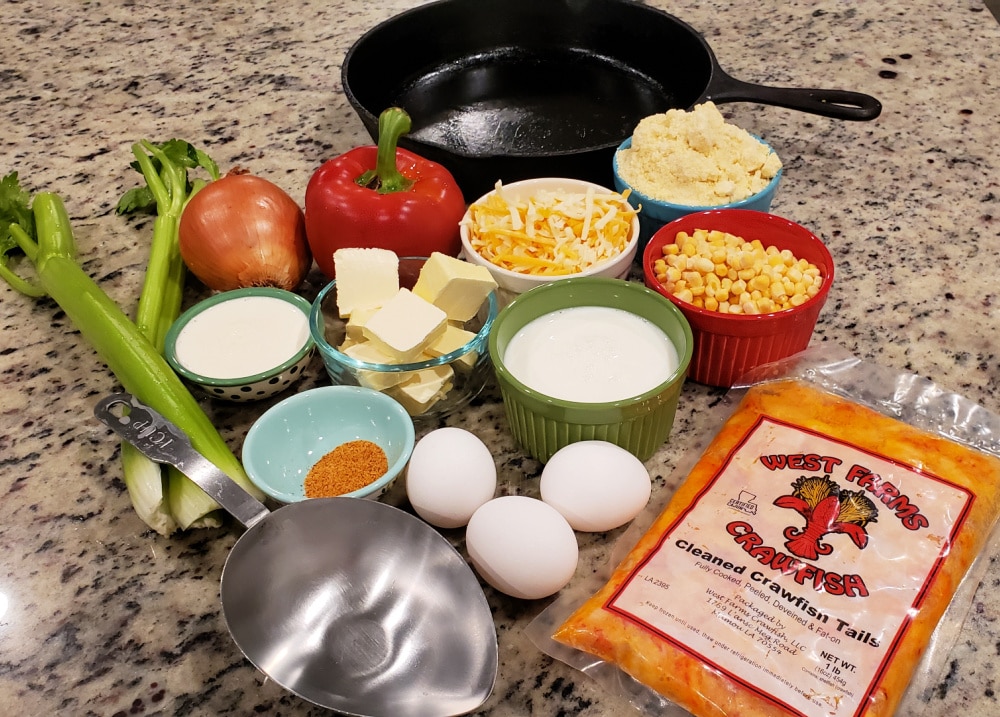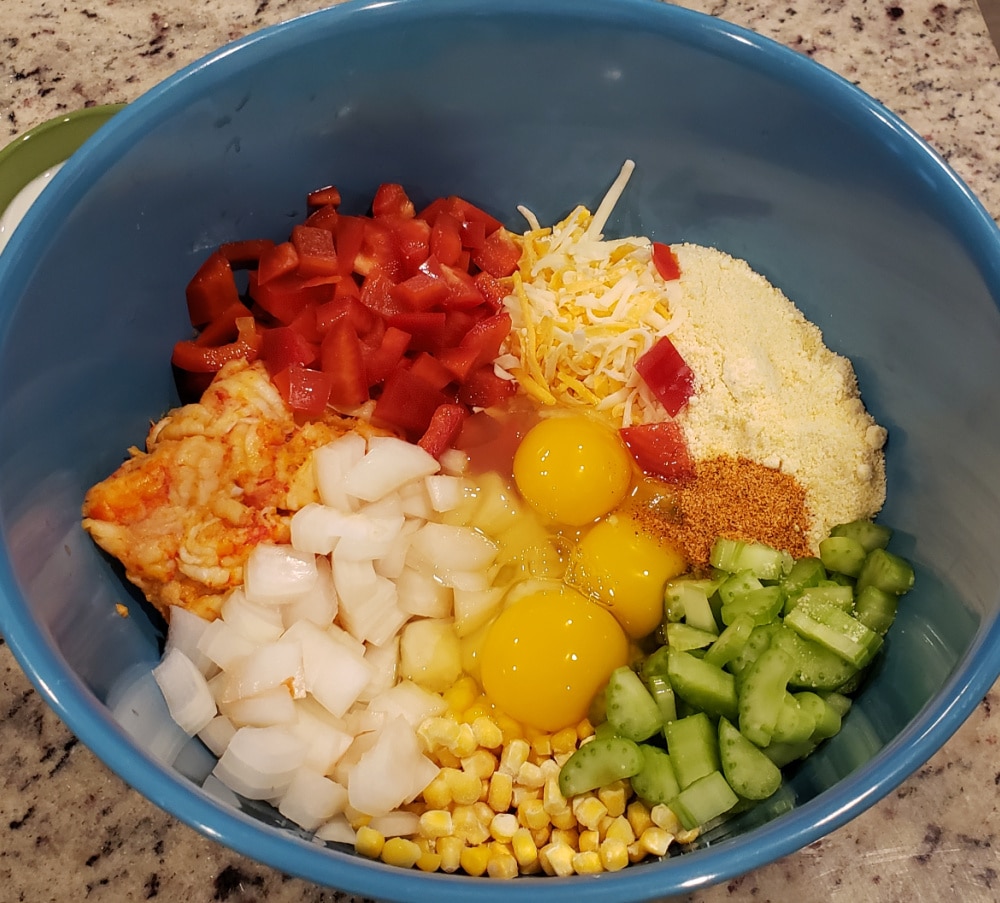 This cornbread recipe is a combination of one I came up with and some tweaks from advice from some of my favorite Cajun cooks. I try to create recipes that are easy to duplicate and don't require a ton of ingredients. Unfortunately, to make great Cajun food; you're gonna need fresh celery, onions, garlic, and bell peppers. They do sell a frozen "seasoning blend" down here in Louisiana, but I haven't been able to find it in other parts of the country. If you can find that, go for it.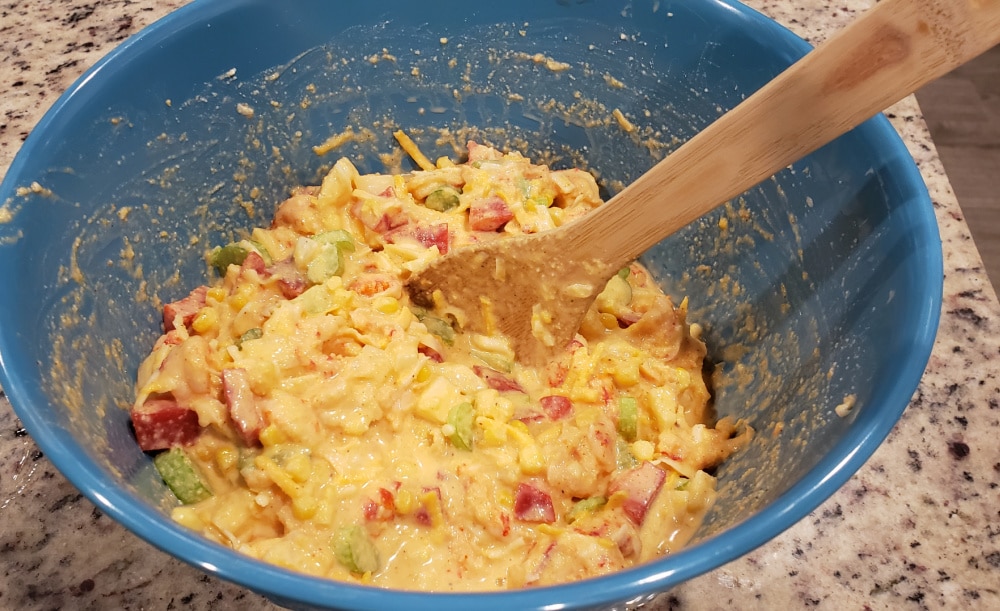 Cajun Crawfish Cornbread can be used as a side dish or it can stand alone as the main entree in any great meal. When I make this as the main course, I serve either a salad or some green veggies. Some of my favorite veggies are green beans, broccoli, or brussel sprouts with it. If you're from south Louisiana, you know that the one thing Cajuns like to eat with their meat is more meat!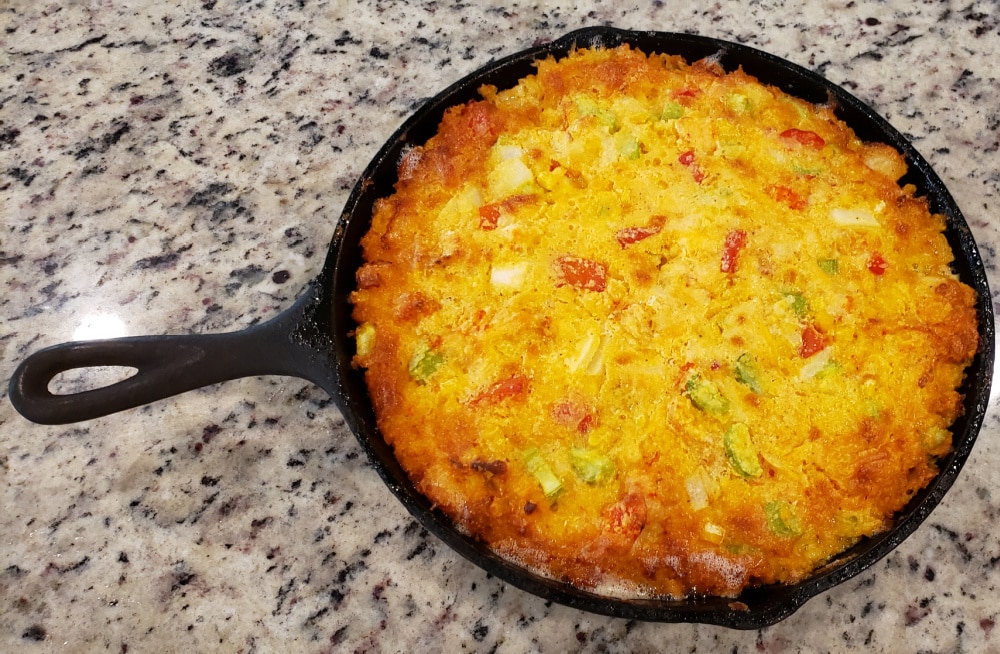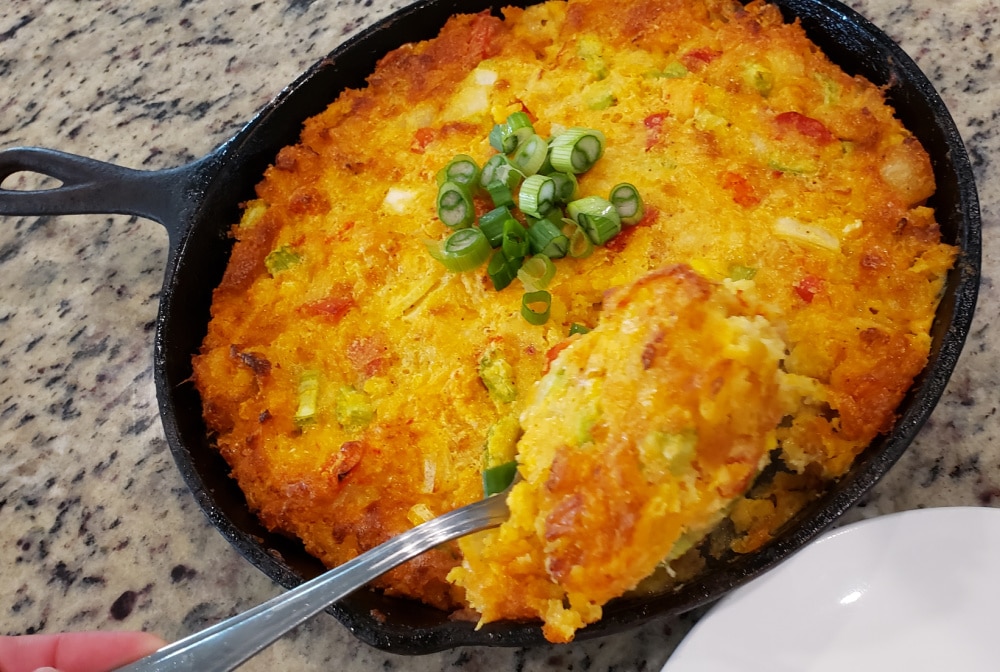 I often make this Cajun Crawfish Cornbread recipe on Fridays. It is tradition to eat seafood on Fridays in Cajun country; especially during Lent. This dish makes a great main course when you're looking for a main course that has seafood. I hope you enjoy this recipe and make it often! Let me know how yours turns out and what you serve with it.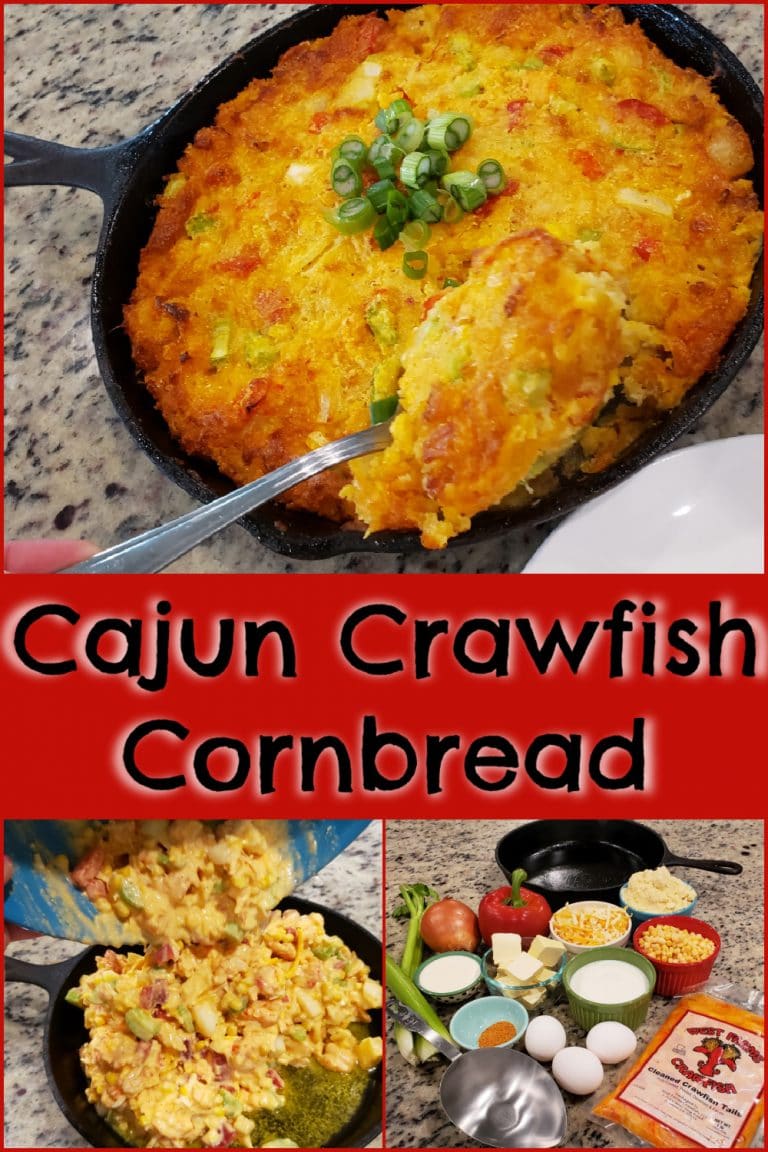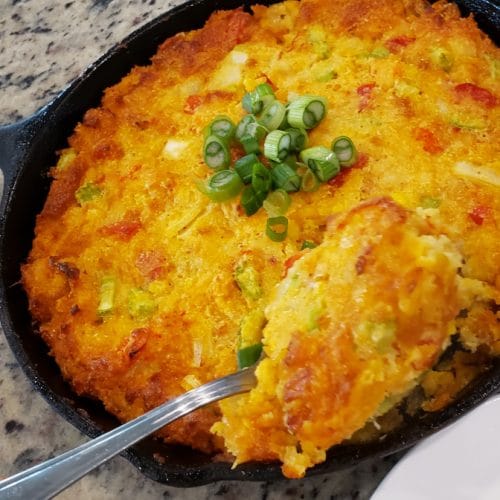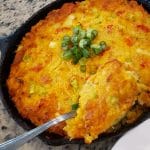 Cajun Crawfish Cornbread
Ingredients
1

medium

Yellow or sweet onion

1/2

medium

Red bell pepper

2

ribs

Celery

chopped

1

lb

Frozen crawfish tails, thawed

1

box

Jiffy Cornbread Mix

1/4

cup

Self rising flour

1

tsp

salt

1/2

cup

Shredded cheddar or Cheddar Jack cheese

1

cup

Frozen corn

1

cup

Milk

1/4

cup

Vegetable oil

3

large

Eggs

lightly beaten
Instructions
Preheat oven to 400 degrees.

Place the butter in a large pan and heat over medium-high heat. When melted, add onion and bell pepper.

Cook 5-6 minutes or until onions and peppers are soft.

Drain liquid from crawfish and add to pan along with creole seasoning. Remove from heat and set aside.

In a large bowl, whisk together cornbread mix and self rising flour.

Add cheese, corn, milk, oil, and eggs. Add onion/crawfish mixture.

Bake for 35 to 45 minutes, or until golden on top and set in the middle.