Casual Is The New Black ~ Black Walnut Cafe #GoHouston
*My family was given this travel opportunity in exchange for our honest feedback. As always, opinions are 100% my own and we only recommend places we feel are a great fit.*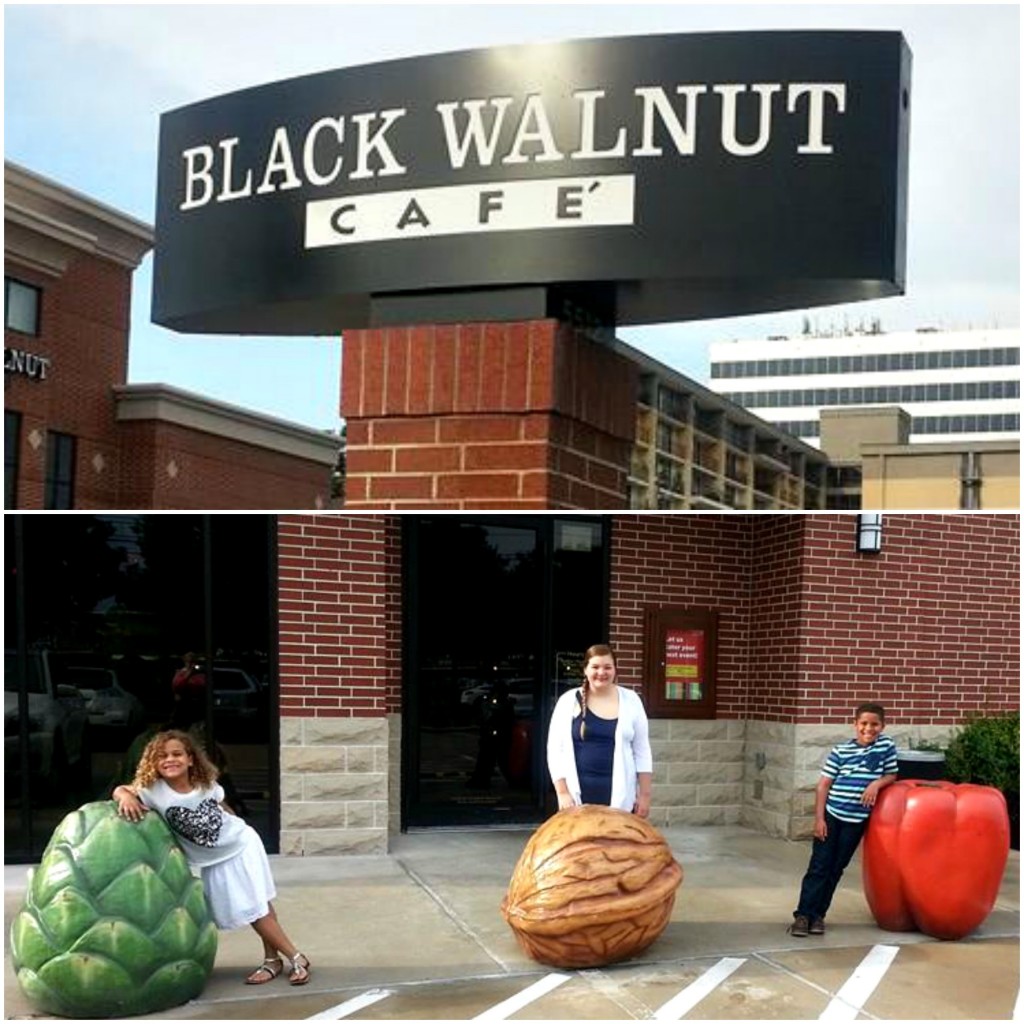 During our trip to Houston, we stopped by the Black Walnut Cafe!  I really wasn't sure what to expect, but the atmosphere was definitely inviting!  Once we stepped inside, I was reminded of a coffee house, then as I looked around, I was reminded of a deli.  As I took an even closer look, I thought; "This is a fine dining restaurant!"  The Black Walnut Cafe fit so many categories that I was sure we would find something to suit all 5 of us!  Well, I was right!  Once we had our menus in hand, I knew we were in the right place.
As you can see, The Black Walnut Cafe definitely has the look of a coffee house when you first walk in, but when it comes to your dining experience, it quickly switches over to restaurant!  There is even a full bar for those who are interested.  At first, I wasn't sure about such a strong contrast within a single restaurant, but it only took about 5 minutes for us all to be completely sold on this concept.  During our experience here, we visited each area of the restaurant, which was a lot of fun for us all!  With all of this talk about the many areas of the Black Walnut Cafe, you would think we were in a restaurant department store, but we were not.  All of this awesomeness fit beautifully into a cozy cafe.
HERE COMES THE FOOD!  Oh yes, the food at Black Walnut Cafe!  I have been going on about how much I LOVE the atmosphere, now it's time for the food 😀  The food was PERFECT!  I had the beef fajita tacos and they were delicious.  They were prepared perfectly and looked simply beautiful.  The Feta on top of my tacos was a tasty touch.  My daughter had the grilled chicken breast which came with garlic mashed potatoes.   My husband had the Pavia shrimp alfredo, and Hannah, of course, had a cheeseburger 😀   It didn't take long before everyone's plate was clean!
Our entrees were delicious and that played a huge part in why they disappeared so quickly, but I *think* looking at the desserts when we came in also played a huge part in how quickly our dinner plates were clean 😀  Oh, and the desserts!  Not only does the Black Walnut Cafe have an amazing assortment of cheesecake, but they also have quite an extensive collection of gelato.  I have to admit, this was my first time having gelato and it was AMAZING!  If you're ever in the Houston area, do yourself a favor and stop by the Black Walnut Cafe.  Tell them I sent you 😉
Find Black Walnut Cafe on Facebook
Find Black Walnut Cafe on Twitter
Find Black Walnut Cafe on Instagram