How To Begin Your Homeschool Journey
How To Begin Your Homeschool Journey.  Whether your family has chosen to homeschool due to religious reasons, poor education choices in your area, to help your child reach their full potential, or because it just feels right there are some basic things you must know before beginning this journey.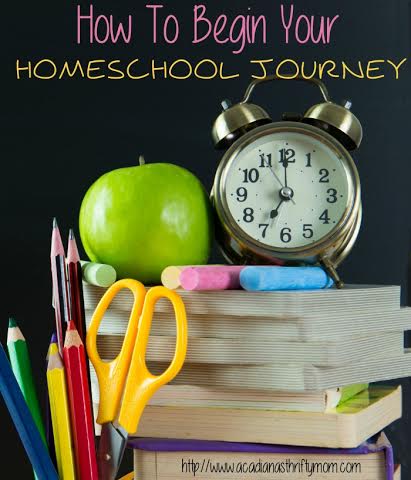 You will find different necessities in each individual family, but these steps on How To Beginning Your Homeschool Journey are tried and true for every home educating family. Start this path without fear, and with a clear mind when you follow our suggestions.
Contact Your State Department Of Education.   Before you do anything, you need to find out not only what is required by your state, but where the forms are to fill out. A simple Google search will locate the state board of education which should have a tab or link easy to locate with information on homeschoolers. If you don't see information handy, pick up the phone and give them a call for further direction. You will be looking for a form to fill out called your "intent to homeschool" as well as the state requirements for homeschoolers. Some states require annual testing only, while others require completed portfolios to be turned in annually.  You can find everything you need for Louisiana at Louisiana Believes.
Choose Your Curriculum. This can be a fairly simple or very complicated process. First determine if you are willing to create your own curriculum by studying what is needed, doing research, creating your own tests, unit studies, etc, or if you prefer to buy an all in one curriculum that is all planned out for you. The all in one curriculum are wonderful for new homeschoolers. It gives you a simple guide to follow, and allows you the freedom to learn about what you would do differently as you go alone.  Creating your own curriculum has rewards and can often be done for free or cheap, but it does take a considerable amount of time and  patience. Some great all in one curriculum available can be found with Bob Jones University, Abeka Book, Sonlight and Alpha  Omega for starters. Plus, now there are online public schools which allow you to keep your children in the public school system and teach them from home.  The two I am familiar with are Connections Academy and K12.  You can also check with your local school district to see if they rent or loan books to their homeschoolers.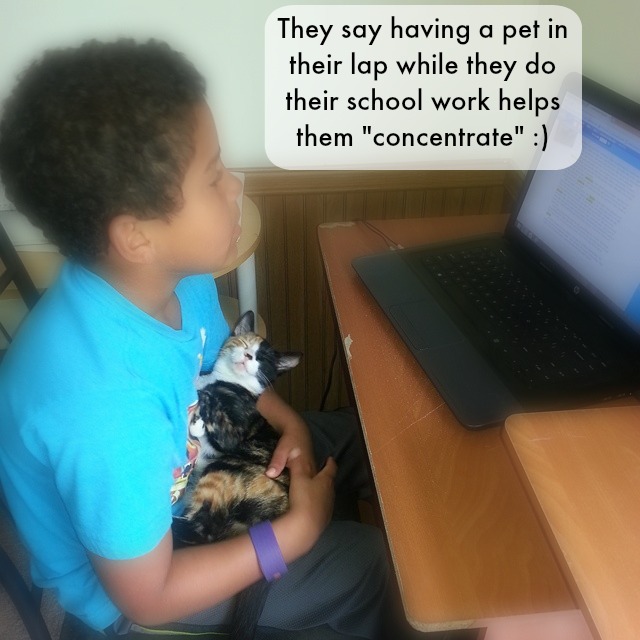 Set Your Schedule. One great thing about homeschooling is you do not have to follow the strict Monday-Friday 8am-3pm schedule of a traditional school. Determine what days and times will work best for your family. Some families continue a traditional schedule, while others only do 2-3 hours a day 2-3 days a week. You can start out one way and change as you see fit. It is however, important to determine a basic schedule to start so you can begin some form of routine with your family and children.
Create A Dedicated Homeschool Space.   This is so important!  Some people don't have an entire room available in their home for their homeschool classroom, but creating a dedicated space for lessons is very important. Whether it is your kitchen table, the den or an actual classroom doesn't matter as long as you and your children know that when it is school time, that is the place to be. The best homeschool spaces are free from distractions, have table and chair and access to things like a computer for research, books and supplies for daily activities. If you have to utilize something your kitchen, invest in some storage bins or cabinets that make it easier to store items without it looking like a classroom all the time.
Let Go Of Preconceived Notions & Expectations. There are so many ideas out there about homeschooling that are often untrue. Yes, there is a lot of freedom in educating your children yourself, but that doesn't mean there is no work required. Realize that your classroom is not going to be just like the other homeschool parents. Your child may work a bit behind or a bit above their supposed grade level. You may homeschool on the road, in a formal classroom or even choose the unschooling method
of free thinking and little to no structure. Let go of all the notions you have and focus on what is best for your family and your children educationally.
Beginning your homeschool journey will be one of the most rewarding things you have ever done.  Yes, it takes work, but it can be the best thing you have ever done for your children educationally.  Sometimes, it just doesn't work out, and that is okay too. Remember that the ultimate goal with home education is to care for your family and children to the best of your ability given the current circumstances.