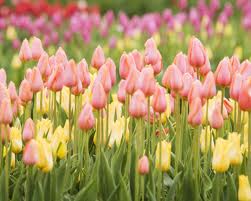 April Buying Guide
Can you believe April is almost here?!  Well, I for one, am very happy that spring has finally sprung in Acadiana.  Everything has a season…..even great sales!  These are the items you will find the best discounts for in April:
EGGS!!!  You will find eggs for under $1/dozen everywhere this month.  You can stock up on eggs and freeze them.  Find out how HERE!
Easter Clearance:  baking items, Easter decorations, Easter candy, traditional Easter foods (ham, sweet potatoes, etc)
Spring/summer lawn & garden items:  lawn mowers, shovels, grills, etc.
"Dressy" clothes for kids:  this is the perfect time of the year to get next year's Easter dresses or stock up on their "Sunday best"!
Laptop computers:  it is still income tax season, which means great deals on laptops 😀
"Green" items – Earth day is Tuesday, April 22, so expect to see earth friendly cleaners, etc on sale in April.
The following fruits and veggies are "in season" in April which means this is the best time to buy these items and get the best price.  Find out how to "Flash Freeze" in season produce here.
Artichokes
Arugula (Rocket)
Asparagus
Beans
Beets
Chicory
Chives
Dandelion greens
Fava Beans
Fiddlehead Fern
Horseradish
Leeks (end of season)
Lettuce (leaf and head)
Limes
Morel Mushrooms
Oranges
Papayas
Peas
Ramps
Rhubarb
Shallots
Strawberries
Sweet Onions
Turnips
Watercress
In season produce list retrieved from www.about.com