I am about to BURST WITH EXCITEMENT!  Have y'all noticed that I LOVE Disney?  Acadiana's Thrifty Mom has been invited to a very special Disney & Marvel hosted event next month!   This trip will include a viewing of Muppets Most Wanted, Marvel's Captain America: The Winter Soldier, Disneynature's Bears and the In-Home release of The Pirate Family!  Yes, my kiddos are pouting, but this Mama's packing her bags!  I cannot remember the last time I was away from my kiddos for even a few hours, much less DAYS!
Disney has invited 25 of their top Bloggers to Los Angeles from Sunday, March 9th – Wednesday, March 13th to attend the red carpet premiere of Muppets Most Wanted (opening in theatres on 3/21) and interview Kermit the Frog, Miss Piggy and additional cast and filmmakers from the movie!  We will also screen Marvel's Captain America: The Winter Soldier (opening in theatres on 4/4) and interview  cast and filmmakers at the press junket!  We will also screen The Pirate Fairy (available 4/1) and visit the Bears exhibit at the LA Zoo after screening Disneynature's Bears (opening in theatres on 4/18) on the Walt Disney Studios lot!
While I am in Los Angeles, I will take behind-the-scenes tour of hit shows  GREY'S ANATOMY and GENERAL HOSPITAL both tape, where I will have the chance to meet & greet with select cast members, get a behind-the-scenes glimpse of production, and more!
Jessica Capshaw ("Dr. Arizona Robbins") is looking forward to being our host for our tour of the GREY'S set.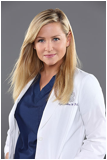 Following the set visits will be a cocktail hour with the Moms of ABC – both real-life and TV moms from our most popular shows and new shows.
That evening, we'll be treated  to two special screenings at ABC headquarters, each introduced and hosted by the respective executive producers:  The second episode of our soon-to-premiere drama…
The two-part wedding episode of new hit comedy…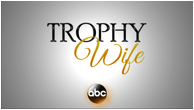 On Thursday morning, we'll visit the set of THE MIDDLE, host a Q&A with the creators and executive producers, Eileen Heisler and DeAnn Heline (who each grew up in the Midwest and created the show largely based on their own experiences), screen an upcoming episode and also meet & greet with available cast members.
Before I leave on Thursday afternoon, we'll screen an upcoming special "junior" episode of SHARK TANK, featuring kid entrepreneurs pitching their ideas to the Sharks!  Now, how AMAZING is that?!