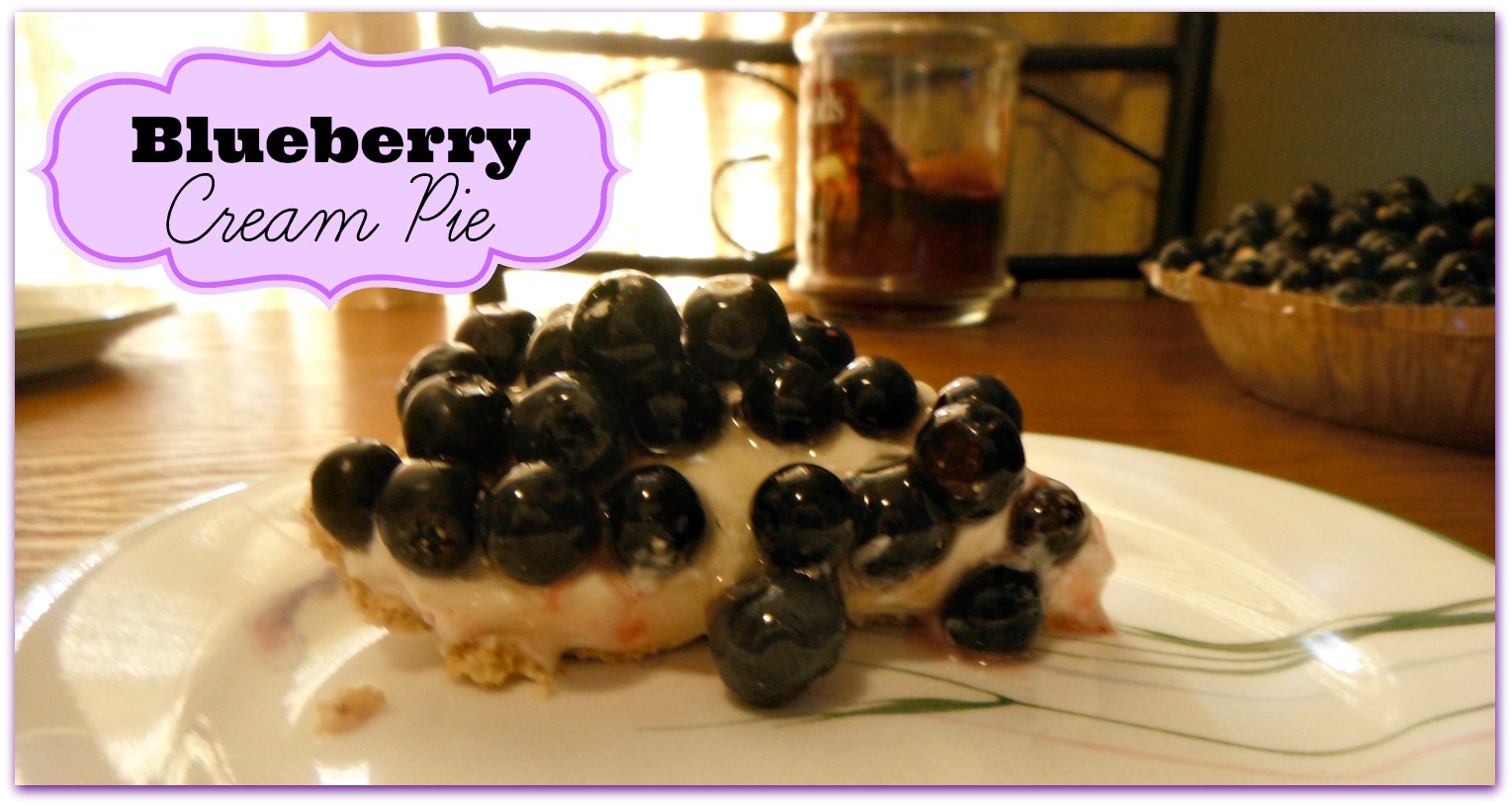 Blueberry Cream Pie
Yum, blueberries!  I love when they're in season, but even when they're not in season; I always have some in the freezer.  This recipe is so easy and, best of all, requires NO BAKING 🙂 I strive to NEVER turn my oven on in the summer, but sometimes I have to. You can substitute your favorite berry for the blueberries if you like.
Gather your supplies:
8 oz cream cheese(room temperature)
1 can sweetened condensed milk (14 oz)
1/2 cup lemon juice
1 graham cracker pie crust
1/3 cup frozen lemonade from concentrate
2 tsp cornstarch
2 1/2 cups fresh blueberries
Mix it up!
Beat cream cheese and milk until smooth then add lemon juice and continue to beat until well blended.
Pour into pie crust and let set in refrigerator overnight.
Stir lemonade and cornstarch in pan while boiling over medium heat for about 1 minute (until clear and thick).
Set aside and allow to cool for about 30 minutes.
Pour blueberries on top of of filling and brush with glaze.
Chill for 1 hour
ENJOY! ♥
See it is EASY AS PIE 🙂