GET IT HERE!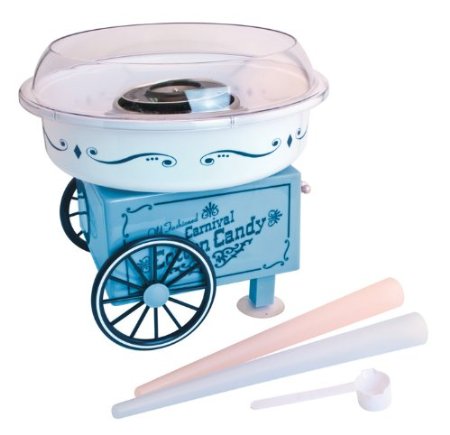 GET IT HERE!
Transforms hard candy or sugar into delicious, fluffy cotton candy
Includes 2 reusable plastic cones, 1 sugar scoop and 1 extractor head
Clear rim guard lets you see each batch being made
Unit disassembles easily for simple cleaning
450-watt of power
GET IT HERE!