Exclusive Interview With The Aluminum Show Creator, Ilan Azriel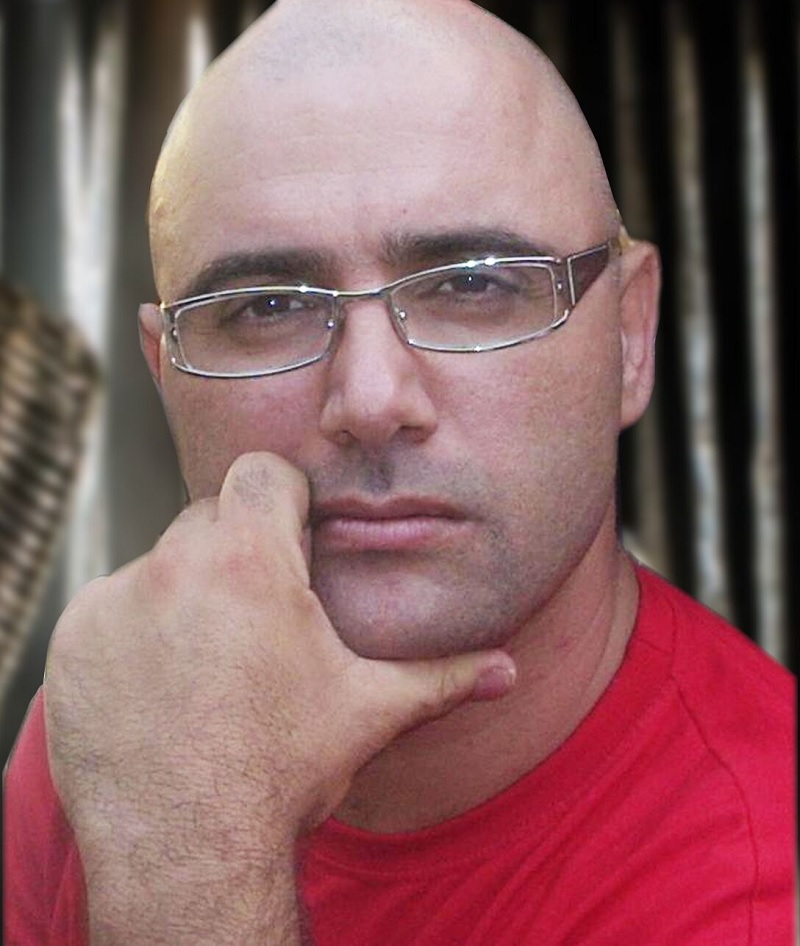 The Aluminum Show is only 5 days away y'all!  Yes, October 25th is almost here and we cannot wait to see The Aluminum Show at The Heymann Center next week!  If you've been wondering what The Aluminum Show is all about, you're not alone.  I also wanted to know more and was able to score an exclusive interview with Ilan Azriel, the creator and artistic director of The Aluminum Show!  This is going to be a whole lot of fun for our whole family.  Read more below and find out just what The Aluminum Show is all about!

My first question:  What made you come up with the idea of aluminum for a show?
Ilan Azriel: It was back in 2002 when Ella Azriel Munk and I had this idea to produce a unique spectacle, based on the personification of industrial materials and entertaining interactions with audiences. We started visiting workshops, factories and technical supply stores but couldn't find this unique material that would give us the right vibe. One day I was sitting in my studio and when suddenly I noticed a pile of aluminum made materials. It just hit me. This was the material I was looking for all this time. It has so many qualities, movement, shine. It was only natural we chose to call the show "Aluminum". This is an amazing material and together with the talented performers and the unique lighting of the show – it is truly an exciting visual.
Together with Yuval Kedem, a special effects expert, various methods are used in an attempt to bring the objects to life.  On September 2002 Ella and I held auditions to find the cast performers, some of them dancers, the others physical actors.  It took almost a year to make the dream a reality and The Aluminum Show debuts at the Israel Festival in Jerusalem. Ever since the show had toured worldwide – USA, Russia, Edinburgh Festival Fringe, Turkey, Argentina, Spain and many more.

How long has The Aluminum Show been around?
Ilan Azriel:  Around 12 years in its original version. In 2015 we decided to update the show. together with Lior Kalfo the director and Ido Tadmor – one of Israel's leading chirographers. This team of talented people formed the show you are about to see in this coming USA tour.
How did you choose the performers?
Ilan Azriel:  We held auditions looking of course for the most talented performers we could find.
What kind of previous experience do the performers have?
Ilan Azriel:  They are all professional trained dancers.
How often and for how long do the performers practice each day/week?
Ilan Azriel:  They need at least 3-4 rehearsals a week, for few weeks – in order to perform this show.
What's next? How will you change/improve the show in the future?
Ilan Azriel:  That's the most interesting question but I am not yet sure how to answer it. As explained the Aluminum show has been around for some time, actually quite a long time for a show. it was not an easy decision to change the show. we had to come up with new ways to make it more exciting, interactive and up-to-date. We hope we succeeded and the next time would be even a bigger challenge. If I had a time machine – I am sure I would like to be seated in a theater – in 2025 and watch the future of the show (-;
Connect with The Aluminum Show on Facebook
Connect with The Heymann on Facebook
Connect with The Aluminum Show on Twitter
Visit the official The Aluminum Show website