Stock Up On Summer Essentials And Save With Walmart #StockUpSave
This is a sponsored post for SheSpeaks/Walmart.  All opinions are 100% my own.
Have you heard of the Stock Up Save Event going on at Walmart?  Spring doesn't have to just be about cleaning.  This year Walmart wants it to be about stocking up! You can enjoy savings all month long just by heading to your local walmart or visiting stockupsave.com!  You will get big savings on your family's favorite brands like Bounty, Tide, Pampers, Charmin and so much more.  Right now, when you stock up, you can save even more by checking out rewards from P&G with the Ibotta app!  I have been using Ibotta on my smartphone for a while now and absolutely love it!  It is free and super easy to use.
I love getting packages from Walmart, especially when they have a special savings event going on.  This means that I have one less trip to the store with three kids in tow.  Now, don't get me wrong, I love shopping in the store at Walmart, but for getting everyday essentials, home delivery is the best!
I am able to get all of my family's favorite brands all from the convenience of my couch.  I love saving money, to the extent, I use coupons every chance I get.  The awesome thing is that you can often find coupons to pair with these great sales and save even more when you go in the store.
I'm not sure how Walmart knows, but there are some brands my family just refuses to budge on and Charmin is one of them.  Charmin is the softest and never clogs our septic system.  With three kids in the house who are not always the best at cleaning or flushing, Charmin is a life-saver for this mom.
Razors are another item that we don't budge on.  Our oldest daughter had epilepsy when she was younger, which left her with permanent hand tremors.  The handles on these Venus razors are the only ones that help her grip and don't leave her with cuts on her legs.  My husband is also very particular with his razors.  These Gillette Mach 3 razors are perfect for his sensitive skin.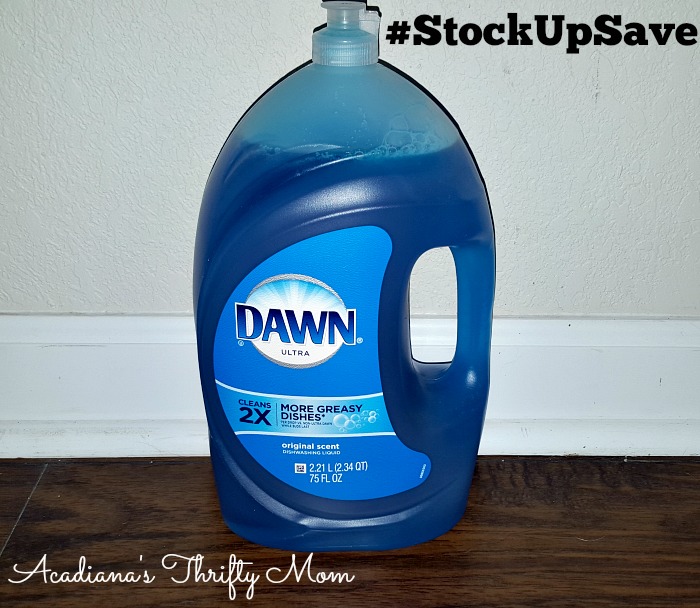 Dawn y'all!  Dawn is a must!  I really do not see how people survive without it LOL  It is the only dish washing detergent we will use.  My husband loves to use it to wash the cars and dogs as well.  Dawn is the all-around cleaner for our house.
Stock up for your family at Walmart.com:
​You can stock up on these great products at your local Walmart, or online at stockupsave.com.
Follow Walmart on Facebook
Join the Facebook Event
Follow Walmart on  Twitter
Follow Walmart on Instagram