Super Easy Stromboli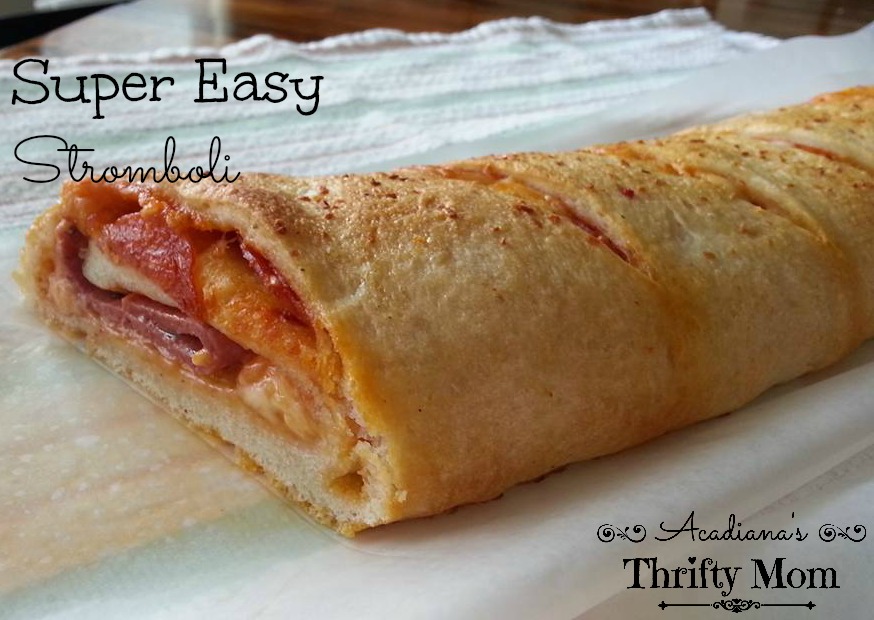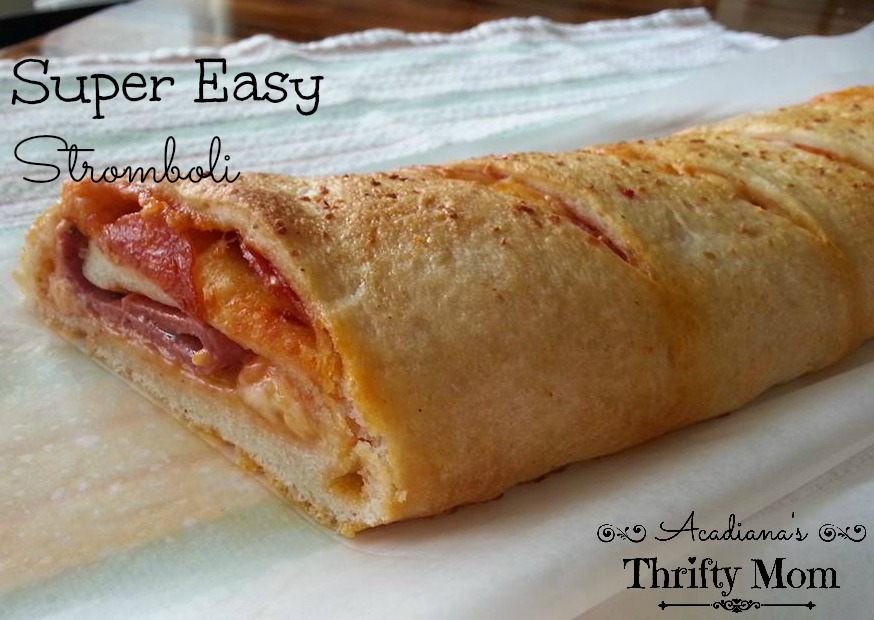 My entire family loves these stromboli.  I especially love love them because they are so super easy and are done in less than 30 minutes.  You can even freeze them for later or slice them before you cook them and bake them to make pinwheels.  The possibilities are endless.  You can add or take away ingredients.  I even like to make an all veggie stromboli.  Some fun additions are banana peppers, bell peppers, tomatoes, black olives, green olives, etc. I hope your family enjoys this recipe as much as ours does!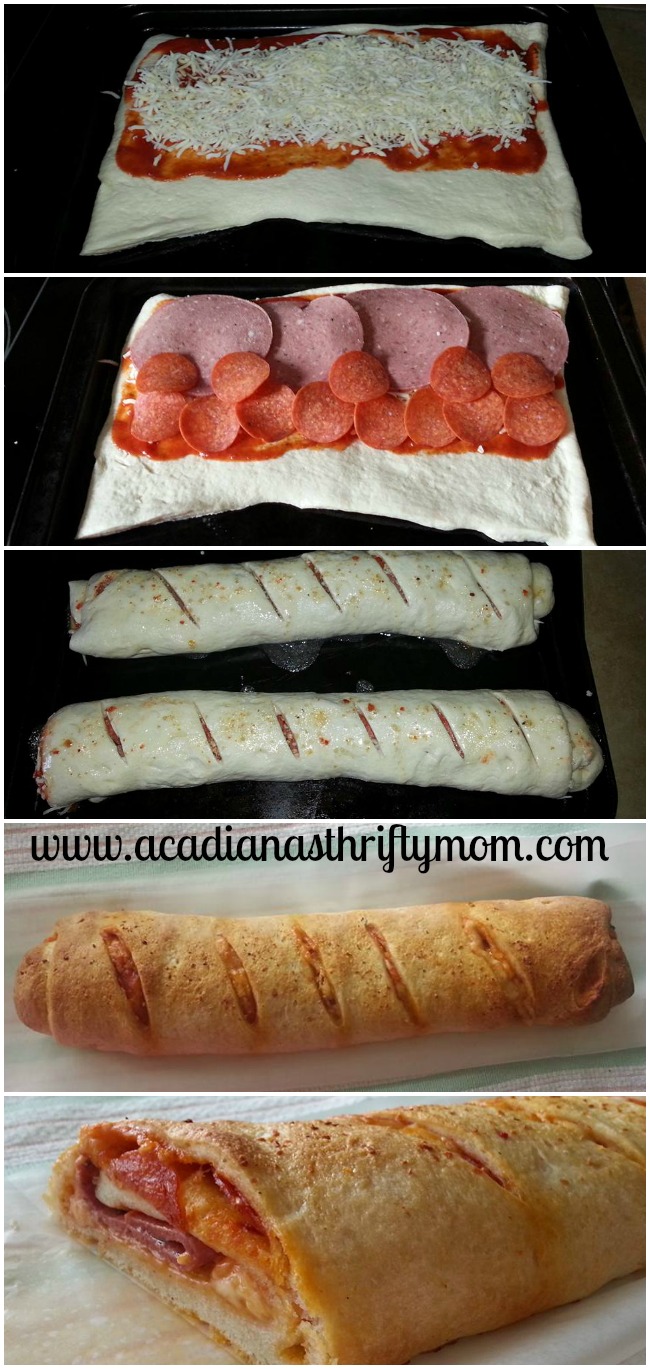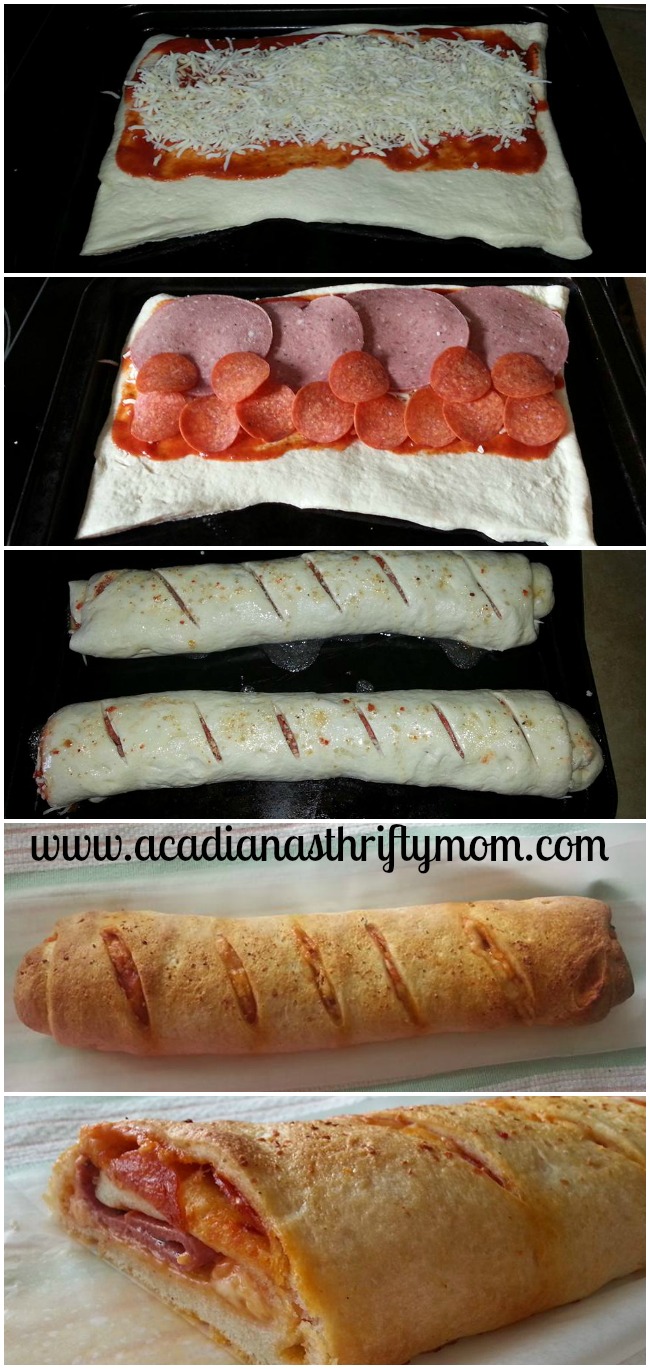 Gather your ingredients: 
1 refrigerated pizza dough (or your favorite)
1/2 cup pizza sauce
8 slices salami
10 slices pepperoni
1 cup grated mozzarella cheese
3 Tbsp zesty Italian dressing
Get to baking:
Preheat oven to 400.
Unroll pizza dough and spread pizza sauce, leaving about 2 inches across the length without sauce.
Spread mozzarella cheese, salami & pepperoni over the top of the sauce.
Start rolling lengthwise from the end with the toppings.
Lay, seam side down, on baking sheet.
Brush with Italian dressing and cut slits across the top.
Bake for 20 minutes or until golden brown and ENJOY!