Photo Credit Disney
Oh My Goodness! I was invited for an amazing, once-in-a-lifetime opportunity to participate in the Muppets Most Wanted Red Carpet premier at the El Capitan Theatre in Los Angeles, California last week.  Disney flew 25 bloggers to Los Angeles to experience the Red Carpet experience first-hand.  From the moment we started getting ready for the event; I was beyond excited.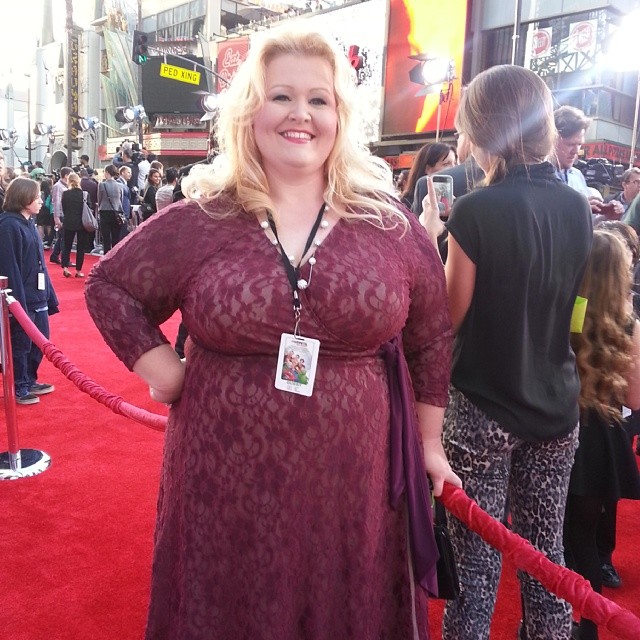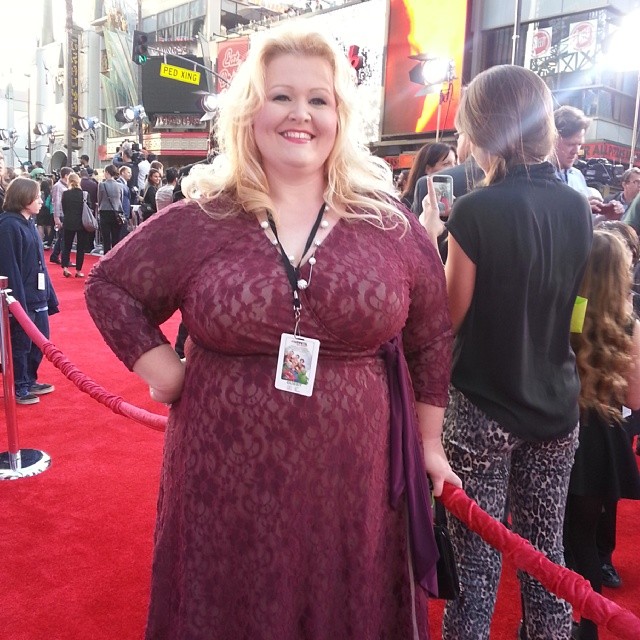 A million things were going through my head:  Would I get to meet any celebrities?  Would I see Miss Piggy?  Would I trip and fall on the red carpet?  How does my hair look?  Is my dress straight?  Oh my goodness; my shoes!  Yes, all of these things were actually going through my head.  Finally; it was time!  We were ready to make the 2 block trek down to the El Capitan Theatre and join all of the Hollywood stars for one of the biggest red carpet premiers of the year!
As we walked to the premier; I was just in awe that I, Acadiana's Thrifty Mom, Rachel Mouton; was even on this trip.  From south Louisiana to Hollywood;  now, that's quite a stretch.  As we were heading to the event; we had to go down a set of stairs, but these were not just any steps; these were the  famous red tiled stairs that lead into the Dolby Theatre, where The Oscars are held each year!  Oh yes, that is me on the Oscars steps… LA-TI-DA!  The Oscars were held right in this very spot just two weeks before.
Here is the group of us heading over to walk the red carpet; HOW EXCITING!  We were having so much fun.  We were all from different parts of the country and were all equally excited about the trip.
As we made our way from the Dolby Theatre steps across the street to the El Capitan Theatre; I couldn't help myself but to take at least one picture of the Hollywood walk of fame.  What better star to capture than the star of Mickey Mouse 😀  There were so many stars I wanted to take pictures of, but time didn't permit.  For what it's worth, I stepped over Michael Jackson's star 😀  It was amazing to see the sheer numbers of people waiting to catch a glimpse of the Muppets as they entered the El Capitan Theatre.  This was truly an amazing experience that I will never forget.
 Miss Piggy Arrives on the red carpet!!!

Photo Credit: Disney
Like The Muppets on Facebook.
Follow The Muppets on Twitter.
Follow Miss Piggy on Twitter.
Follow The Muppets on Tumblr.
Visit the Official Site.
MUPPETS MOST WANTED opens in theaters everywhere on March 21st!